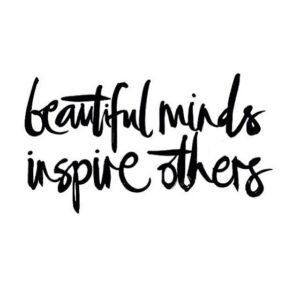 Why feel lost when we're all here, your on-line supporters and friends? Lisa's divorce support round-up promises to offer something for every kind of divorce; high conflict, co-Parenting with a jerk, looking for love, having trouble dealing with your off the charts, emotions? I could go on and on because the issues we face during divorce are infinite in their variety.
So, when you feel lost, you know that divorce friends are only a click away.
Today I wanted to highlight other bloggers, authors and coaches who specialize in divorce. Most all of these ladies and some men, have been through or are still going through the divorce trenches as we speak. I want you to have access to all the resources possible.
Lisa's Divorce Support Round Up;
Divorce Stories from the trenches–Divorced Moms-a site featuring a variety of writers (including moi) and bloggers and where you will find every topic under the sun. You certainly will not feel alone after reading other women's stories.
High conflict divorce–Tina Swithin-author of Divorcing A Narcissist: One Mom's Battle, blogs periodically and has a wonderful and supportive team on face book where she answers questions regarding narcissism and high conflict divorce.
Co-Parenting with your abuser–Jane Thrive at Survive, Live, Thrive-Jane writes under a pseudonym and therefore shares her personal struggles without a filter. If you're co-parenting with a high conflict ex, stop over and read Jane's stories. You will be inspired to do better. You will be reminded to always put the children first.
Getting out of an abusive marriage–Kim Robinson of My Inner Chick-Kim will remind you why you need to get out now before disaster strikes. Kim shares her harrowing story of the day she lost her sister. Kay was murdered by her husband and while Kim does not discuss details, she writes about how she's been able to survive. Most importantly of all, she writes about why you should leave NOW, if Kay's story is sounding familiar. Support for and domestic violence prevention networking can be found on Kim's site. She also hosts guest writers who share their stories of how they escaped from their abuser.
Life after divorce–Live By Surprise-Liv is a lively blogger and her enthusiasm for life after divorce is contagious. So, if you're looking for inspiration and wondering what it's like to finally get to the other side, you'll love Liv's blog.
Divorce Coaching–Tara Eisenhard-Tara refers to herself as a divorce encouragist. Isn't that wonderful? Her recent article why I love divorce, speaks volumes about her attitude about what is normally a loathed experience. She is a child of divorce as well and this gives her a unique perspective. Her book, The D Word: Divorce Through A Child's Eyes promises to be an inspiring read.
Emotional Support–Balroop Singh at Emotional Shadows- Balroop gives practical advice on managing emotions either through her poetry or her personal stories that so many of us can relate to. I recommend her book Emotional Truths Of Relationships where she advises on managing anger, jealousy, forgiveness and many more emotions typical to divorce and other life struggles.
Legal Support-Brad Micklin-Micklin Law Group-Brad was kind enough to be interviewed here at The Great Escape and provide insider information on divorce law. Based out of New Jersey, he may be out of geographical reach for many but his blog and approachable law firm make them a great starting point.
Lawyers-if you reside in Edmonton, Alberta I can recommend a good lawyer. Richard Hajduk (my lawyer)
Canadian Lawyers directory
Financial Planning and Divorce–Gail Vaz-Oxlade– host of TLC's 'Til Debt Do Us Part, this lady offers up no nonsense financial advice for people navigating the divorce process.
Finding Love after divorce or in mid-life-Katie Paul at Head, Heart, Health-Katie writes all about the dating scene post divorce and midlife. It is inspiring and she will encourage you to re-think old conventions and look at love in a new light.
Of course there are so many on-line resources for divorce support. Check out my Twitter Divorce Topics List for many more names and don't forget to subscribe to my twitter list, while you're at it.
Last but not least, have you picked up my book yet? If not, what are you waiting for? Amazon link here.
There ya go, you shouldn't have to feel alone. Check out the blogs, introduce yourself to the lovely bloggers and writers. We always love to get new visitors and peeps who like to share their point of view. We're all in this together, after all.
Thoughts?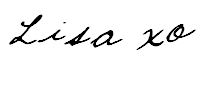 Know someone who would enjoy this post? Share it!
Related Posts: