I tuned in to Nancy Grace and was immediately riveted by her coverage of the Seacat case.  He's a cop charged with 1st degree murder of his wife Vashti Seacat.   Only months prior to her murder, Vashti had served her husband with divorce papers. This is a sharp reminder of the vulnerability of all women who are initiating a separation or divorce.  I gave my head a shake while watching this because I couldn't believe I haven't blogged about this issue; I've been negligent.  So, this is what I've been meaning to tell you… women who are initiating the separation or divorce are at a higher risk of violence against them…why? Because if the husband does not want a divorce, they can potentially react with aggression.  They are losing control and want to try to stop it from happening.  Maybe there is a bitter custody battle on the horizon?  Of course, this works both ways and sometimes if the man chooses to end a marriage the wife will react in a rage.  It is not exclusively women who are vulnerable, however stats show that it is more likely women who become the fatal victims.
What's even more unnerving is the husbands who commit these crimes were not necessarily abusive during the marriage.  Just because the marriage was not one with obvious abuse, does not rule out the risk of violence.  Do not dismiss the subtle indicators either, these can escalate in seriousness.
The point of bringing up this case is not to be morbid but to teach us and remind us of the reality of marital/divorce violence.  We often believe and tell ourselves he/she wouldn't do that… because we simply do not want to believe it could happen to us or someone we love.  That is simply not true.   Anyone is capable of rage.  Anyone is capable of doing the wrong thing to take back some control in their life.  It may even mean hiring someone to 'take care of it'.  It happens more often than we care to admit.
Now that I have put some fear in you, let's use it to your advantage.  Being afraid is not always a bad thing for example, listening to our instincts may cause some fear but also lead us to improved self protection.  Vashti told co-workers that her soon to be ex was threatening her.  He even told her what he would do and it was so outlandish that even she didn't believe it.  Guess what?  He did it exactly the way he promised. Believe the threats.  Take his statements at face value and react accordingly.  Here are the two facts we need to be concerned with 1) a woman who is murdered is most likely attacked by someone she knows and 2) a woman is most vulnerable to violence immediately before and after separation (or during divorce).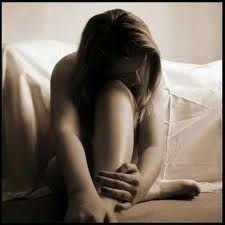 Tips for self protection/prevention
-trust your instincts-
-take threats seriously and report them to the police
-keep a written record or journal of any threats being made, including date/time/place
-make an emergency plan now-have a bag packed and a trusted family or friend's home you can go in an emergency or anytime-you may not want to wait for an emergency
-Talk about the situation-let the people closest to you know you're afraid-don't worry about sounding crazy-I would rather be crazy and alive then sane and dead
-take the  MOSAIC threat assessment test-it will evaluate your risk level with complete privacy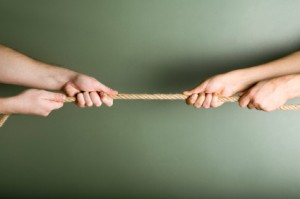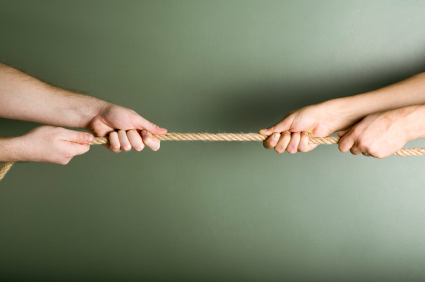 Signs of a contentious divorce;
-the divorce is litigious
-communication has 'broken down'
-he didn't want the divorce and made that clear to everyone
-he is controlling
-he attempts to keep the children from you
-you are being bullied-either legally, financially or verbally
-a history of control and abuse during the marriage
-other narcissistic behaviors displayed
I think the most important thing to remember is that it can happen to anyone.  Don't be fearful but be aware of everything and everyone around you.  Don't get too comfortable.  In my experience, I had very suspicious incidents occur during my divorce and those incidents combined with the litigation and the ill will of the situation meant possible threat and risk.  I took the mosaic test myself and scored a fairly high number and I wasn't surprised.  However, I eventually moved to a different city and this certainly provided some comfort in being further away.  I'm not one to make a big deal about little things or to over react but I was 'concerned' for my safety at certain times.  I regret not reporting to the police one incident.  I didn't report it because it was the first in a series of strange occurrences and therefore, isolated.   I did exactly what I shouldn't have and dismissed it.  I said to myself he would never do that…
There's something I've been meaning to tell you…We can only save ourselves.
No one else will convince us of taking action if we don't believe it could happen (Vashti's mother begged her to not file the papers until she was out of the home).  We don't want to live in fear but we want to live aware.  Listening to our instincts, taking threats seriously and telling the right people is only the start.  The final protection is our own action.  Whether it's a move, acting on an emergency plan or reporting threats to police, doing what it takes to protect yourself is the key to survival.
To find out more about violence against women visit The Canadian Women's Foundation
Please take a moment to visit Kim Robinson's blog, My Inner Chick.  Kim is surviving the murder of her sister who was killed by her ex-husband. She is an inspiration to anyone who has lost a loved one to violence.
Do you have some tips to share for women in a similar situation? Please share you thoughts and experiences.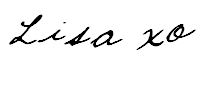 Know someone who would enjoy this post? Share it!
Related Posts: