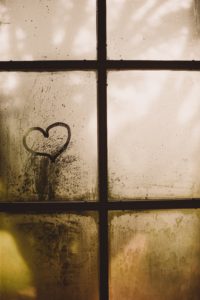 I wrote this months ago and have hesitated in posting it until now. I can't say why except that it's putting a piece of my heart out here.
I think that's called being "vulnerable". Here goes.
Even though my friend passed away over a year ago, his memory is often with me. Every once in a while, I'll see an older man on the street and think of *Craig. Then I'll remember some random thing he told me or some funny mannerism of his.
Please forgive me if I act a little strange
I am the most normal person you would meet but my dreams? They are not always normal. They're too vivid. My intuitions are disturbing. Calling home just because I know something isn't quite right, leaves people unsettled..
One night, I had the sweetest dream about my old friends. Before I tell you about the dream, I want to explain who these friends of mine were, what they meant to me. ..
These friends were a childless couple, twenty years older than me. Our friendship would span over twenty years. *Lorraine and I used  to go to the same fitness classes.  I was new to the city, newly married and in my early 20's. I recall this being a lonely time in my life.
When Lorraine befriended me, I was delighted. She was fun and dressed in funky aerobics outfits. I still recall when she bought her first sporty BMW. She drove it over to my townhouse, unannounced to show it off. She looked so cute behind the wheel.
The first time she asked me to her house she told me specifically that Craig, her husband, wanted to meet me. I was kind of surprised because usually husbands don't take an interest in their wive's friends. Craig was unique though as I would soon find out.
They gave me a small, silver whale ornament that day. They gave it to me for no special reason other than to remind me of my home on the West Coast. It wasn't even my birthday.
Two decades later I would call them my "Edmonton parents" even though they were more fun than parents could ever be.  My actual parents didn't live close to me while Craig and Lorraine, they lived a few blocks away.
When I first divorced, they were there for me. We drank wine. I sat in the 'crying chair' (they called it). I can tell you there was far more laughter than tears.
But long before my divorce,  Craig and I would sit and talk about stuff; tattoos, books, my children, family, his work…we just seemed to talk about everything. He listened to me without judgment. His wife was our common denominator. We both loved her.
Without children of their own, Lorraine enjoyed mine when I became a mother. She loved babies. She babysat once in a while and her and my daughter got into mischief. I recall one evening I had gone out to write an exam and was very pregnant with my son. When I got home, all the lights were on, there was loud giggling and the sound of pitter-patter upstairs. It was obvious Lorraine had failed at getting my toddler to bed. Then there were the clothes flying down the laundry chute…
As the years passed, I helped Craig expand his model airplane collection. I bought him one every Christmas. One year, I think it was around 1990, he bought a framed print that he proudly showed me. He told me I had inspired his buying it, after he had admired one hanging in my home. My black and white print was of a man and woman sitting on a suitcase, presumably saying goodbye. Craig's framed print featured an airplane, and a couple embracing. It was quite romantic and I believe showed a side of Craig that he didn't often express except with Lorraine.
As my divorce progressed, Lorraine distanced herself without an explanation. I'm not going to sugar-coat it. I was pretty hurt by the loss. So, years later,  I was surprised when Craig reached out on facebook. I accepted his friend request. The pain of the loss didn't completely go away though as facebook was certainly a poor substitute for the friendship we once shared.
In any case, I agreed to meet Craig and Lorraine on my next visit (I had since moved back to the West Coast). We met for coffee. He told me he had beat cancer. Shocked, I had no idea of his battle. I could only look into his face and now see the weight loss, the shaved head. We kept the conversation light but caught up on each others' lives.
We three promised to meet again. Yet, I couldn't help but feel the gap in our friendship was unresolved. Accepted maybe, but not resolved.
One night, about a year later, I had a sweet dream. I was in a Piazza ( a square in Italy). I always enjoy going to a foreign country in my dreams, don't you? It was night-time and there was a dog at my feet. Suddenly I noticed Craig and Lorraine sitting at a cafe table with warm smiles on their faces. I walked over to them, naturally, and they embraced me like no time had passed. We decided to go to their home, like old times. I didn't question how their home could be suddenly in Italy, it just made sense. We walked through what was reminiscent of their real-life home I used to visit but it was different.
The notable thing about this dream, was the feeling of love and acceptance it ensconced. I felt this comfortable reassurance.  We were laughing and joking like old times. Then I awoke.
Later that week, I saw a facebook post in my newsfeed. "RIP Craig", it said with a familiar photo of him. I was shocked and had to re-read it several times to believe it.
Learning of his death in such an impersonal way seemed to add to the sting. It was a heart attack, I learned later when I called Lorraine with my condolences.
But the dream. Suddenly I remembered it from a few nights before. It bore new meaning.
Please forgive me if I act a little strange
Was my psychic instinct kicking in again? I can't even explain why or when it occurs. It just does.
I will always miss Craig because he understood me. While many of the relationships with men in my life have been difficult, Craig was one who never once judged me and always valued my opinion. Did I feel his passing? Yes, I believe I did. He said goodbye to me in his way and with that he reassured me "Lisa, you're going to be just fine."—something he used to say to me often.
I miss you Craig. I miss our Sunday talks. I miss the crying chair. I miss the way you always hugged me. Remember? You always said I taught you how to give a proper hug. I miss your laugh, the funny one that you would blurt out when I said something that amused you. It was the most unique laugh I've ever heard and always ended with a single clap of your hands.
You were a unique guy. I wish I had a chance to say goodbye to you—well maybe I did in my dream.
Let's close this out with David Gray. this song seemed to spark this whole reminiscence of Craig and my weird dreams…
This post was written in memory of my late friend, Craig.
*Names have been changed.
Did you ever lose someone without getting to say goodbye? Did/does your divorce change your friendships?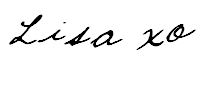 Know someone who would enjoy this post? Share it!
Related Posts: