Do you hang on to those negative memories a little too long? Wishing they had been different. Maybe wishing you had been different—said something different? I do. I try not to but there I go…remembering stuff again. Sometimes these memories pop up at the weirdest times, lurking and waiting to own my mind once again.
While on our recent road trip, I read the warning in my side view mirror. I couldn't help but compare it to our memories. Stay with me here. I know this is a stretch and I'm getting all philosophical on you but I think I'm going somewhere with it.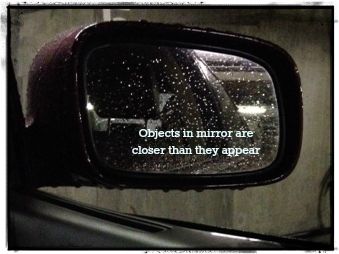 Objects in mirror are closer than they appear. Can we substitute the word 'objects' with 'memories'?  Sometimes I remember things like they happened yesterday and yet ten or more years have passed.  So, memories are closer than they appear. Shouldn't we heed the warning? Because those memories are long gone and we have no reason to dwell on them. But…
We do. We will. We're human.
The thing is, when we're divorced for example, we never really leave our ex behind—if we've had children with them. It's more like we've left them somewhere along the road of life only to be revisited time and again.
Co-parenting?  You won't be saying a final good bye anytime soon. In fact your ex will seemingly always be in the side mirror, closer than they appear at first last glance. They aren't in the rear view mirror yet because with our constant connection with our children, it's hard not to feel our ex following us along side our moving vehicle spirit.
When the memories pop up, we need to remember it's only a trick of the mind mirror. They're actually far away, farther each day. But just like in that mirror, at times they may seem slightly distorted and further away than they really are. Ever look at your face in your side view mirror? Your lips look like a gold fish, your face distorted into a large round, moon shape. Why do we look so weird in our side mirror? I suppose it's designed to help reduce our 'blind spot'. The blind spot could be a separate post altogether, no?  The point is, it's not exactly a true reflection of you. It's the same with some of our memories.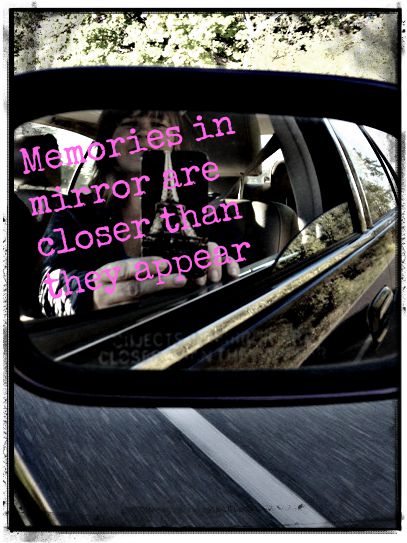 But our memories really are our truth. Perhaps they get confused, mixed up, skewed over time but they are our only connection to our past and even recent events. I remember a therapist said to me once, "Lisa, that's only your perception of events." This had to be one of the most condescending things anyone has ever said to me. Isn't my perception my reality? Isn't the chain of events, the facts surrounding it—reality? If it isn't reality then I don't know what the f***k is. Who's perception could I possibly possess besides my own?
I sat and stared into space trying to absorb the idea that my perception isn't reality. It wasn't going to happen.
As offensive as his comment was, it got me to thinking. How our perceptions of the same events can be so markedly different compared to others who were experiencing the same event. What we interpret from our experience and facts is very different from someone else sharing that exact same moment. It's kind of mind boggling when you think about it. However, that does not change the fact that your memory is your reality. It is your experience. It is your truth.
With that disparity in mind, know that our memories cause events and feeling to be closer than they appear and sometimes different, too. But we can put them in their place…the past. Behind. Smaller.  No need for them to take up so much space. We're moving forward so let's watch those memories get smaller with that distance.
What does this all mean during divorce? Although we will always have that connection through our children, it doesn't mean we have to hang on to those negative memories nor allow our ex to run 'shot gun' in the side mirror of our new life.
Memories should appear smaller than they actually are—unless they're good ones.
I hope the good memories are closer than they appear. I do. In the meantime, some will feel closer no matter how far away I actually am from them. I still am my experience. If I haven't my memories good and bad, then who am I? Until my life can be viewed from the rear view mirror—and I hope that isn't until I'm somewhere in my 90's—I'll have to accept that some memories will stick. They'll ride along until I'm ready to let them go and watch them get smaller and smaller until they disappear into the passing years.
Are your memories closer than they appear? Or do you let them go right out your rear view?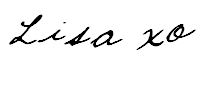 Know someone who would enjoy this post? Share it!
Related Posts: