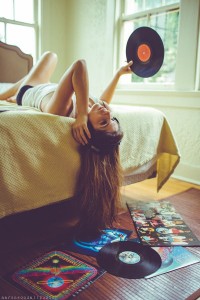 What does it say about me that I have Madonna and Abba on my ipod?  OLD? or CLASSIC?  Pressing play reminds me 'I"m old classic".  My kids are forever making fun of my itunes library, the brats.  I ask them to update it and they only look at me and sigh "Teach your children PARENTS well.. their parent's CHILDREN'S hell…" (CSN&Y) On that note, I would love to get some new song suggestions from you!
What are you listening to right now?  What song is breaking your heart?  What song is making you turn it up in the car?  Do you have a theme song?  Do songs bring back vivid memories, feelings of times and places?
Recently at my yoga class the instructor played a mix of pop songs which was weird because normally, in yoga we listen to spiritual instrumental music without lyrics…Unfortunately these songs were all from around 2005-06, exactly the time of my divorce.  It's one thing to talk about it here, but to be called out by my memories so cruelly, in the middle of yoga…?   James Blunt moaning Goodbye My Lover…."  one of the most crushing break up songs of all time.  Puhleeeze, I beg of you…!" I almost screamed out in the class.  Then this one from 2005…2am

"Life's like an hourglass glued to the table….", "Winter just wasn't my season." Indeed!
How could I beg the yoga instructor to 'pick another year' for God sake….without embarrassing myself?
Ahhhh, the power of music.
Here's one of my favorite themes from around the same time…and I still love the message;

Fast forward 7 or 8 years, here's what I'm listening to now…
Because I'm always a sucker for pop…twins Tegan and Sara
A little Roots & Blues is always good for the soul.  I heard this song in the car and wondered who is this fresh voice?  What is this familiar sound?  There is no video for the song but you get a feel for his style…
If you enjoyed that song you can watch the live version here
Last one, when I hear this when I'm driving I have to turn it up FULL. Luckily my kids don't read my blog or they would be calling me old uncool.
Now you know,  I am need help in finding some fresh tunes….
Do you find solace in music?  Is it therapeutic…does it speak to you, tell your story, bring tears to your eyes?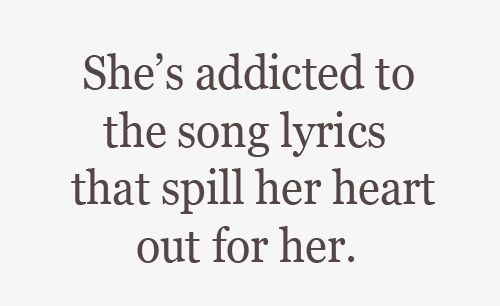 YOUR TURN. Please share your theme song, what you're listening to now or your latest music discovery!
Leave a comment, I LOVE 'em!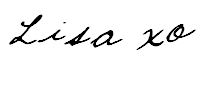 Know someone who would enjoy this post? Share it!
Related Posts: