How can I write about divorce when there's so much crap going on? This week was a doozy, yes? If you are offended by swear words, then click away and come back next week.
Las Vegas, AK rifles, massacres, terrorist attacks, hurricane destruction—-yuck. Violent words. Violent worlds.
Nothing I can say will make it better, I know that. Watching the news has become a hazard to my health.
Could we stop? Just for a moment…stop the screaming, the fighting, the shooting, the denial…
Why must America sell AK weapons that spray fire? What are they defending themselves against? Nothing. Right. Exactly. Yet these are legal weapons. Lawful. They pass the sniff test. You can move along…with your AK rifles. We won't detain you. We won't even ask what you plan to use them for. Just go ahead.
Please stop the insanity. De-legalize and de-license automatic rifles.
Make the crazies reload. Make the crazies go get more bullets. Make the crazies pause. One, solitary pause will save dozens of lives. If you must bear arms, bear ones that take a little time to operate. Bear arms that allow for victims to find shelter. Moments, seconds could save innocent lives.
But they don't learn, do they? They keep on with their second amendment. They keep on with the "It's the man with the gun, not the gun" mantra.
Nonsense.
Stop.
No? Okay, well I have to turn off the news then. I can't stand to watch one more mass shooting happening without effect.  It will happen again and again until you guys get your shit together…so eternal carnage.
Fuck.
Gayle King—fuck you. You sit on your news pedestal on CBS, wondering uselessly, why the maids of the room didn't notice the guns? So, now it's the maid's fault. Not the gun seller, not the NRA, not the politicians, not the Constitution, not the lack of gun control—no, the maids should have seen these guns in the room and alerted who? The security at the hotel? They would have said, "He owns these guns legally. He has a right to bear arms." blah, blah, blah.
Gayle, you're missing the whole point, but then so is America, it seems.
Not one 'expert' on the news mentioned the absurd kind of weapons that were used.
Finally, who really cares about the man who did this? He's dead. 'Why' doesn't matter. What matters is the HOW. That's where the U.S. law can make a difference. Please change the how and make it a NO-how, NO-way.
Yes, readability needs improvement. Thanks, for that tip, google. I think other things need improving more urgently than my writing.
I remember the horror, watching the events of the Columbine massacre. My children were babies. I was making them mac & cheese when the news came on. I was riveted, horrified, crying. How could this happen to innocent kids?
When my kids go to school will it happen to them?
That was twenty years ago! And it's still happening.
Ya know, we're 3 for 3 with our kids. Three of them have been in the midst of terrorist attacks, gun massacres and three of them have been unharmed. Thank  God. Paris last year and just now, Edmonton and Vegas. Yup, all three. To be clear, they were not "at the scene or event" but within walking distance.
It's too early to discuss, Mr. President? No. It's too late! It's too late for the hundreds of thousands of victims of all the gun massacres. The survivors and loved ones of those victims, have been waiting to discuss this very issue. It's never too early.
And Mr. President? You may have been given your right to bear arms from your forefathers but it's upheld on the backs of murdered children. Yet, you still want it.
To help victims of Vegas at go fund me
To help Peurto Rico at Red Cross
This has been a 1000 Voices Speak for Compassion post.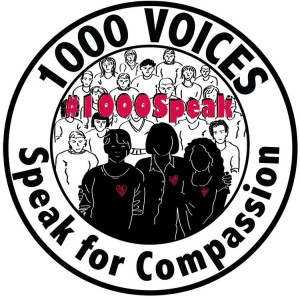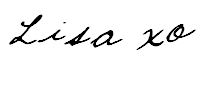 Know someone who would enjoy this post? Share it!
Related Posts: