Well, as promised, I have finished reading and I'm ready to share with you my review of Dr. John T. Chirban's Collateral Damage; Guiding and Protecting You Child Through the Minefield of Divorce. (And I thought the title of my book was long).  I was given two advance copies for an honest review and giveaway here at the blog. The book is slated for publication this month. That means, the books I have for the giveaway are pre-published editions and as such have no page numbers and the Foreward is not included. 
The Gist
Dr. John T. Chirban delivers on his promise to help you guide your children through divorce. Part 1 is dedicated to the children and part 2 is written for the parents. Throughout each chapter, the author focuses on one parental oversight and provides recommendations to over come or prevent that particular oversight. There are also plenty of true examples of various divorce situations from both the child's perspective and the parent's. The children's stories are enlightening for any parent to read and better understand how to improve the situation for their own child. Also, the author even gives detailed descriptions of child development at various ages. Beginning as infants on until adulthood,  we can help fulfill those requirements for healthy development in our children, in spite of being a divided family.
Although the book starts out on a negative note, pointing out everything that typically goes wrong during divorce, the views are based on the Psychologist's case studies and statistics from 10,000 people surveyed. The good news is, divorce doesn't have to be so damaging to our children and ultimately, it is up to us as the parents to prevent these damages as much as possible and Dr. C shows us how. He draws up a list of common mistakes parents make and aptly calls it The 'Dirty Dozen'. This is a handy list any parent can reference quickly for a reminder of what NOT to do.  The author shares some of his own divorce experiences adding a personal touch.
Overall, this book is a solid and helpful read for any parent navigating divorce, with their child(ren).
One Problem
However, in chapter 6 'Realign Your Relationships', the author states something I highly disagree with: that Parental Alienation Syndrome is considered "bad science". He states that "…when the truth is the parent's own actions have caused the estrangement." He cites only one reference for this grossly generalized statement. He dismisses the child abuse known as parental alienation, as being the target parent's own fault. He then continues this theory by listing questions to ask that frankly, don't encourage honest answers by a primary caregiver. In other words, the alienating parent could not use those questions as a barometer for their own controlling behavior.
That said, it is always a good idea to evaluate our own behavior and decide if it has caused the children to react by rejecting us as their mother or father. Indeed. But in my experience, being the victim of alienation, you typically blame yourself and are always evaluating your own behavior, which can lead to low self esteem. In many PAS cases, it doesn't matter how hard the target parent tries to get in the child's good books, they fail. They can be the best parent in the world and the alienated child still wants nothing to do with them. That's why this is a very real form of child abuse. To minimize it as bad science is discouraging and in my opinion, missing the mark.
Dr. Chirban does follow up with "By enabling your children to have private exchanges and supporting them to develop the relationships they seek with both parents, you will not be guilty of muddying their relationship with your ex spouse and will be able to more confidently support your child's preferences." In other words, respect that your child has another parent. It's really that simple.
It's true that PAS is sometimes misused as an excuse for sole custody or has been falsely claimed, but that doesn't mean it doesn't exist. A child rarely turns away from a parent of their own volition unless that parent has done something severe to harm them. So, let's not blame the victims here. Still, I respect the author's attempt to avoid false claims but not at the expense of parents and children genuinely suffering from PA.
Aha Moment
Dr. Chirban goes into detail including a diagram, of the human brain. The Reptilian, Limbic and Neocortex are the three sections of the brain. The archaic part of the brain is the immature two year old in us (the Reptilian). As the Doc explains, we have a human tendency to revert to Reptilian thinking while undergoing severe stress. Could it be the animal brain takes over when dealing with our ex? Understanding this basic science behind the brain can help us understand our various reactions to situations and even change those reactions.
Summary
Overall, I highly recommend this book for divorcing parents. If both parents read it—even better. It would enable both mom and dad to get on the same page. It would encourage both parents to put their children first during the chaos of divorce. With the author's expertise and advice on maintaining a loving relationship with your children, you'll certainly help your child through the storm and to come out the other side healthy and well adjusted.
I give this book **** 4/5  stars.  I forgive the oversight on PAS because the value he puts on children's experiences and how we as parents, can make it better,  makes this book worth reading and earns it the four stars.
To enter the giveaway, leave a comment here indicating you are interested in the book. Even if you aren't going through a divorce, if someone you love or care about is, then you could pass it on to them. Thanks for tuning in, Escapees! You can also pre-order the book here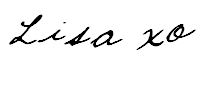 Know someone who would enjoy this post? Share it!
Related Posts: