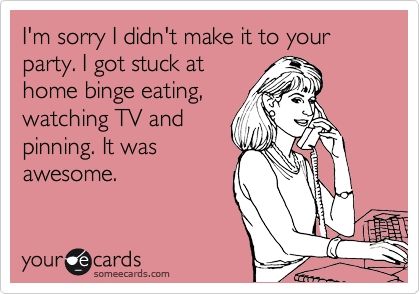 So, a while back I posted Lisa's Divorce Movie Countdown. It was very well received so I thought it was time for a tv version.
It's always great to discover a new show that makes you laugh and cry but mostly one that you can relate to the characters so much that you feel they're living your story. Okay, I haven't found a divorce show quite as good as all that but I have found some that are pretty realistic and entertaining at the same time. Remember, divorce shows aren't just for the divorced but anyone starting over in love or widowed will relate to these shows. So grab your popcorn, ice cream or cookies (or all of the above) get comfy and tune in to some shows you can surely relate to.
The best Divorce tv shows to watch whether you're looking for drama, comedy, laughs, tears or a shot of reality it's all here…
Best Divorce TV Shows
The Girlfriend's Guide To Divorce-if you loved Sex In The City and enjoy girlfriend stories;
Other than the fact they stole my title 🙂 …this show is pretty slick and entertaining. It takes place in L.A., so there's that cool factor. They're all beautiful women in their 40's, so there's that too. In spite of the stereotypical stuff the main character, Abby McCarthy (Lisa Edelstein) faces real problems that we divorcees can relate to.
Does this sound familiar? "Abby is on a journey of self-discovery as she attempts to salvage her career, get back in the dating game and figure out her new identity as a single woman."
As Abby's marriage crumbles so does her image. She fears she's been caught out as a fake since she's a self help guru advising on all issues to do with family. The show is fun, funny and simultaneously heart wrenching in moments.
Channel: Slice or Bravo in Canada
The New Adventures Of Old Christine if you're looking for laughs and you love Julia Louis-Dreyfus
I know I've mentioned this one before because it's my favorite. Julia Louis-Dreyfes—need I say more? She is brilliant in this show. It aired right around the time I was going through my divorce and this show really helped lighten the mood for me. It's not on mainstream cable anymore but I'm sure it's on Netflix or Crave (where you can access any show ever made–apparently). Christine (Julia Louis-Dreyfes) is dubbed 'Old' because her ex's new girlfriend, soon to be wife, is the 'New' Christine. Old Christine has a few insecurities while new Christine is young and perky… It's just light and fun mixed with a little wine and whine.
Netflix
Grace and Frankie if you're looking for dramedy;
A brand new Netflix series, Grace and Frankie starring Jane Fonda and Lily Tomlin promises to be 'different' from the rest. How is it different? Well, they're not really friends rather they're the wives of best friends. Does that make sense? You know how some men have very best friends. Maybe they're business partners or childhood buddies? In this case the best friends are in love and in the very first episode they announce they are leaving their wives for each other. That's right. This show is about that taboo subject; men who pretend they're 'straight' for the bulk of their lives only to finally come out of the closet. I've only tuned into a few episodes but it is really well done. The show is about divorce but it's mainly about the women and their emancipation from the marital insitution. Anger, acceptance, friendship…all that good stuff is dealt with. What I especially like is this is the older crowd and not the normal age group we see on mainstream t.v. The husbands are played by veteran actors Martin Sheen and Sam Waterston.
Netflix
Reba if you're looking for a feel good divorce;
I've talked about this show before on the blog on the post My Ex Is My Bestie. Reba remains close friends with her Ex. The problem is they live next door to one another and his new wife considers herself to be Reba's best friend…
Untying The Knot if you're looking for asset division and object valuations;
This reality series features mediator Vikki Ziegler, a divorce mediator.[2] who mediates, advises and divides divorcing couples' assets out of court. Most of the couples have some valuable pieces that they're fighting over or sometimes it's sentimental pieces that have no monetary value. Those are the hardest for Vikki to negotiate for her clients. The show gives us a look into the mediation process with the exception of the many edits that real life doesn't afford. The process is quicker and cleaner than real life but the show still gives a solid representation of the emotions and steps involved in the divorce, asset division process.
TLC
Divorce Court if you're looking for real divorce case decisions;
A reality series entering its 20th season. The show features real couples who stand before the judge and argue their sides. The judge divides assets, grants divorce decrees and even orders alimony support. Some couples are not granted a divorce if there is a chance of reconciliation. The show will sometimes revisit these couples to check on status updates. Speaking of status updates, this show is active on social media offering behind the scenes footage and interaction on facebook, twitter social media platforms.
I've only tuned in to this show a few times. It is entertaining and educational. The judge's decisions are legally binding and there is nothing fake about it. For us Canadians though, the law is much different so we certainly can't use this show to affirm our own cases.
Real Housewives of ________ (L.A., New York, Beverly Hills, Vancouver) if you're looking to feel better about your divorce;
I'm not a fan of this show but obviously many people are. It's full of rich b*****s and real life drama. Some of these shows included either divorced or nearly housewives. Some of the shows reveal the moment when the real housewife found out he was leaving…
Little People, Big World if you love reality shows about families;
In the last season of the show Amy and Matt struggle with the decision to end their marriage. This is more a portrait of a crumbling marriage rather than divorce itself. It is interesting to watch the transformation of each person and how each deals with the growing distance in their marriage while entering the 'Empty Nest' phase.
On TLC
Hot In Cleveland if you're looking for pure slapstick, belly laughs and a little cheese;
Basically, three good friends from L.A. find themselves landed in Cleveland, Ohio enroute to Paris, France. It doesn't take long before they've decided the benefits of living in Cleveland vs. L.A. They're hot in cleveland while in L.A.? They're just 'old'. Each one of these ladies is divorced and living single, so there's that. They rent a home that still has a caretaker living in the guest house; enter Betty White. A great cast, lots of slap stick humor this show always puts a smile on my face. It's far from deep but sometimes all we want is a laugh.
Fox
Parenthood if you're looking for Drama & raw emotion;
A family drama that covers various topics, divorce being only one of many. The show encompasses a large, grown family and the next generation of children. It wasn't until the second to last season that divorce was a topic when youngest Braverman sibling Julia (Erika Chrsitensen) and her husband, Joel separate. I have to admit this was a very realistic portrayal of the pain, betrayal and forgiveness involved in real life divorcing couples. The family reaction, sibling support and other common aspects of divorce are all incorporated into the plot. Want your heart in your throat?
Parenthood finished out its last season in February 2015 but it may be available on Netflix or crave t.v.
Divorce: An upcoming series;
Ah, writer Sharon Horgan stole my screenplay. It's been collecting dust on my shelf and that's what happens when you abandon your creative intuition. Someone else writes your screenplay. LOL. Seriously, I would have come up with a more creative title though. No offense, Sharon.
A brand new show, not even out of the box yet, Divorce starring Sarah Jessica Parker is the new HBO series that promises to be a little deeper than anything we've seen yet on television. It centers on Frances (Parker), a woman who suddenly begins to reassess her life and her marriage, and finds that making a clean break and a fresh start is harder than she thought. Robert Hayden Church plays Robert, Frances' husband and I'm excited to hear that because he is a fabulous character actor. There isn't even a trailer to show you but I will review this when it comes out. It is slated for 2016 and already being hyped.
HBO
Updated: See my review of the pilot episode of Divorce here
The Good Wife I discussed previously on the blog here and here. Check those posts out for a look at Alicia Florrick's character and how she deals with her separation and renewing her career.
So, that should give you some great tv watching ideas. What show did I forget? What's your favorite?
Leave a comment, I LOVE 'em!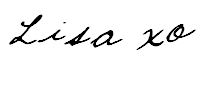 Know someone who would enjoy this post? Share it!
Related Posts: