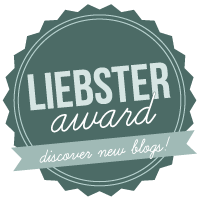 I am proud to say that I have recently been nominated for the Liebster Award for the second time…for that reason I am accepting this lovely award without the rules.  First, I am honored to have been nominated by one of the most beautiful writer/bloggers. Her work is as she promises– Emotional.  It takes you into the shadows and then brings you back to the light.  If you haven't had the opportunity to visit Balroop Singh's, Emotional Shadows Blog, then you're missing out…her poetry is provocative. Her posts are full of emotion and encouragement. If you're feeling down and you go read one of Balroop's posts, your spirits will be lifted.
Thank you Balroop for this wonderful nomination. I am like you, tweaking the award rules 🙂
That said I wouldn't want to avoid answering your questions…some of my answers might surprise you, dear readers.
Balroop's Questions:
Q: One unfulfilled dream.
A: Publishing my novel. I have two unfinished novels that I hope to finish and get published
Q: What is your definition of success?
A: LOVE. I know that may sound trite but I really am a believer. If you have it you can do most anything you desire.
Q: What is your most precious possession?
A: A ring my boyfriend made for me. He bought the tools and created the ring mold. It took many tries to finally get it right and I guess it's a metaphor to me. Don't give up until you're absolutely happy with the result.
Q: A loving childhood memory.
A: When we were kids we would go to the outdoor rink and skate in the evenings. I was barely old enough to go with my older brothers and sister. Once, they left me at home (probably because I wasn't allowed to go) and I snuck out and found them. The rink was really close to our house. I may have gotten in some trouble that time.
Q: Who has influenced you most of the time?
A: Authors. I'm an avid reader since childhood and found their words prominent in my mind.
Q: What can make you laugh instantly?
A: Usually a favorite comedy movie or series. Lately, I'm really enjoying Mike & Molly and The Middle.
Q: If you have lost your way in a maze of underground parking, how will you locate your car, without modern technology?
A: Color. I always remember the color of the floor level. Next the number. They always show you that so you can't miss it.
Q: What according to you is the major reason of bullying?
A: Insecurity and jealousy.
Q: What is your biggest regret?
A: Getting married too young. I wish I had waited. For some reason I wanted to prove I was grown up but I think it more grown up to wait and enjoy your 20's to find yourself and be selfish 🙂
Q: What advice would you give to a new, young blogger?
A: Write from your HEART and your PASSION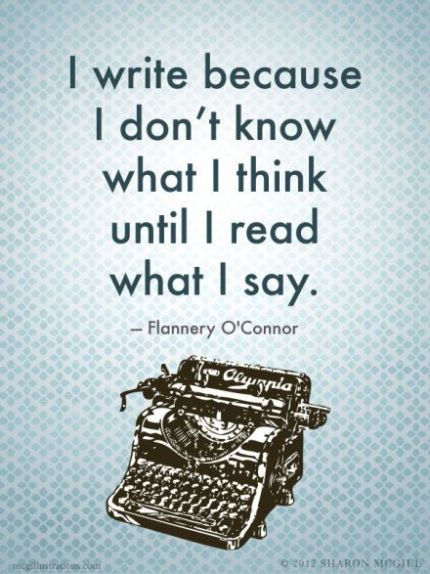 As I said, I'm tweaking the rules. I'm not going to tag any other bloggers this time.  Although it's lots of fun, I found the last time that many bloggers don't care for awards and may not even respond…so all the writing and linking seems kind of pointless. Instead please visit my About Me  (My Party)page, scroll down where you will find a list of some of my favorite bloggers.
AND…since I received this Award on my Birthday; a few pictures to share with you.  My 50th Birthday celebration…we took the kids and went off on a little road trip to end of the world…a little surf town called Tofino on the West side of Vancouver Island…it was gorgeous. We drove through the Rain Forest en route and took a walk through there…we stopped at Long Beach for some fresh air before checking into our hotel. Yes, we also all went surfing together. I'm working on the video which I will post to youtube soon!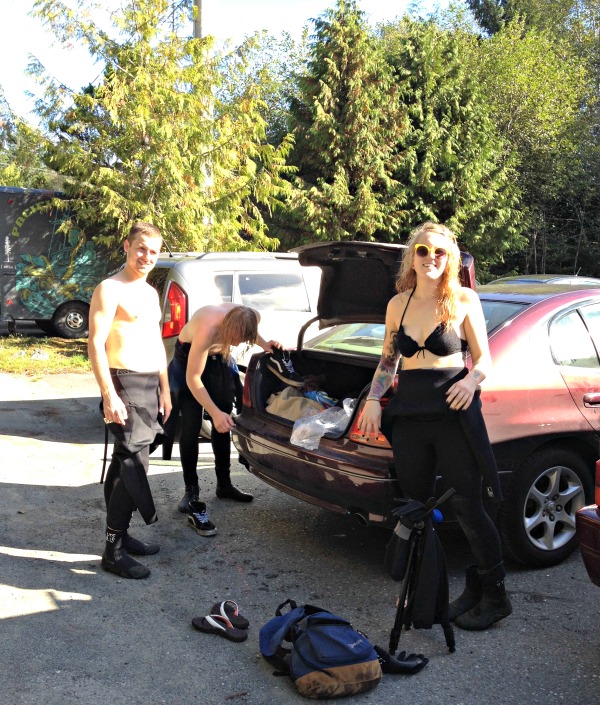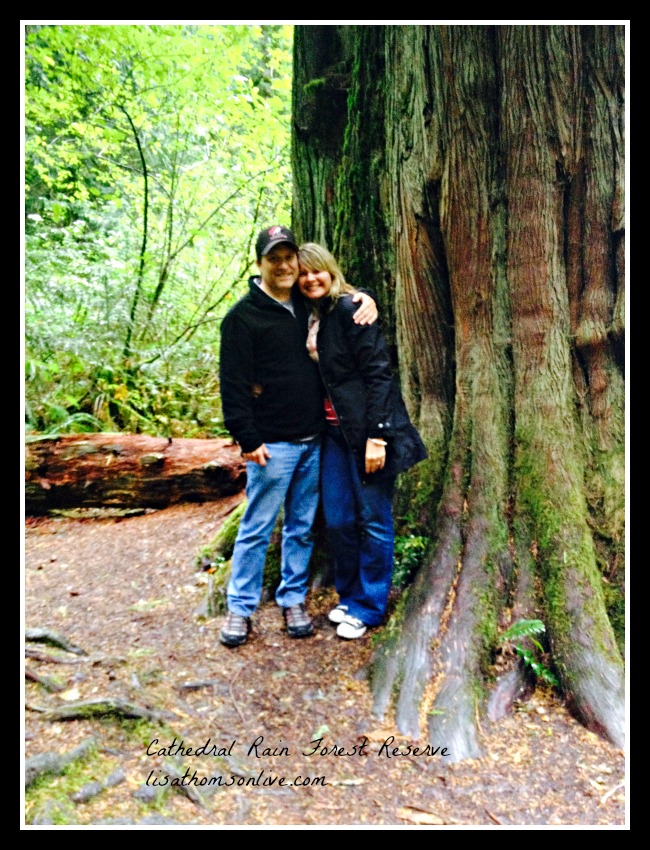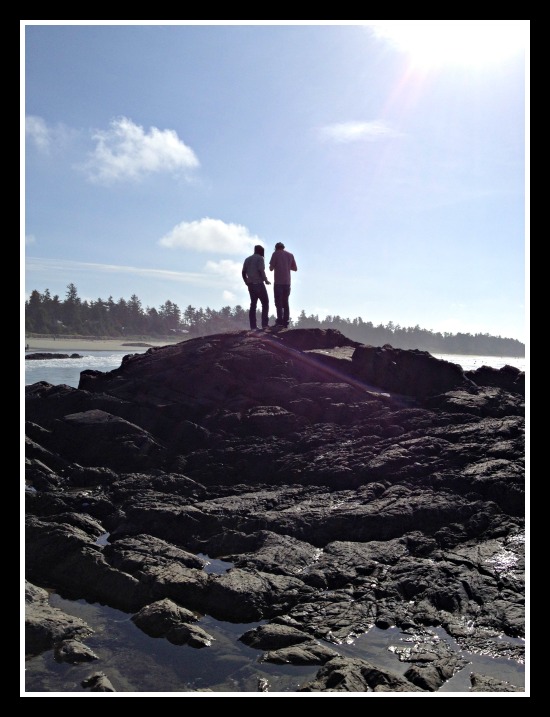 L: JDaniel, R: Luke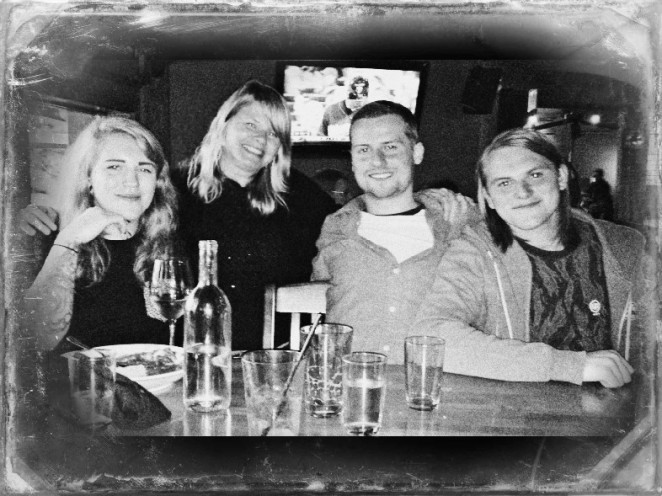 If you like my photos check out MonkeyPic, where you can edit your pics to your heart's content. I should have edited out my second chin. Bad angle…must speak with my Beau about snapping unflattering photos.  Meantime…getting an Award makes me feel a little like this…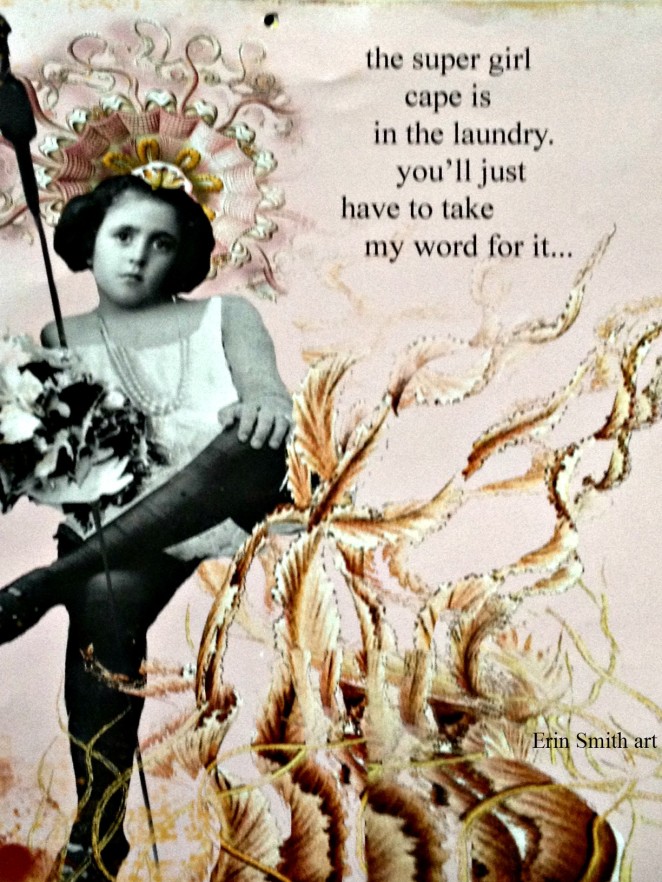 Thank you again, to Balroop Singh for the lovely Award nomination for my little blog. Don't forget to visit her! Thank you to my Dear readers for reading, sharing my content and leaving comments here at lisathomsonlive. I am so grateful for your support and for you being a part of this little community PARTY.
Leave a comment, I LOVE 'em!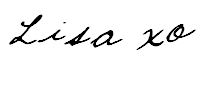 Know someone who would enjoy this post? Share it!
Related Posts: