I'm over at Divorced Moms today talking about anger.  I'm calling it the 'New Black'.  Why?  For so long women have been raised to be the nice one.  The nurturer.  That's all good except when things go terribly wrong.  What happens in life when events, situations or people trigger anger?  Well, they didn't teach us that did they?  They thought we would smile right through the unpleasantness that is life (at times).  I don't recall a seminar or a memo circulating on 'How to get mad…"  So, consider my post today that seminar to help us through the tough times and that includes the 'D' word.  But we could certainly apply this seminar to other events in our life.
Anger is the new black, indeed…I can't emphasize enough the destructive qualities of restrained anger.  Holding it in and having no way of expressing it (cuz you didn't get the memo that it's normal and okay to get angry) causes a myriad of health issues.  High blood pressure, ulcers, muscle aches, migraines, lower immunity are all linked to suppressed emotion including suppressed anger.
Please do hop on over to Divorced Moms to read Go Ahead Get Mad-Expressing Anger and find out some great ways to deal with what is the normal human emotion.  I have broken it down to 3 categories.  3 sections of anger expression; physical, emotional and intellectual.  Do I have your curiosity now?  What the heck is she talking about? you might be thinking.  Check it out and find out why I say Anger is the New Black…let go of that good girl, and get some shit done.  Sometimes getting mad is the engine that propels us to our end goal.
Next time you're mad, wear some orange black and consciously express it.  Put that anger where it belongs.  Put it to good use and then move on toward healing and happiness!
How do you express your anger?
Leave a comment, I LOVE 'em!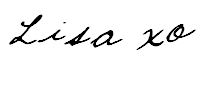 Know someone who would enjoy this post? Share it!
Related Posts: