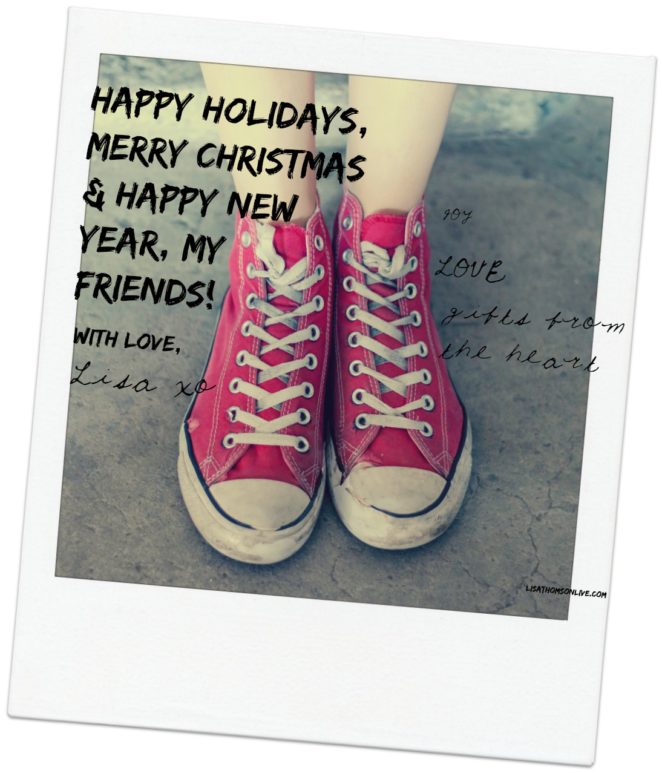 Last year I rounded up a 'look back' at The Great Escape blog. It was interesting to see a year in the life of this little blog, so I'm doing the same here with a slight twist. We'll end on my (and your) hopes for 2017. My theme for the year is building a dream…a year to build a dream on…because why not?
In reflecting on the past we can build a dream for our future. Without further delay, let's reflect;
A look back at 2016
January began with 7 Deadly Signs He's Not The One For You. Well, I got right back to business didn't I? If you are single and looking for new love after divorce, don't miss that post. The warning signs are worth reviewing for a little self reminder.
February began with a still relevant and up to date divorce round up with When You Feel Lost-Lisa's Divorce Support Roundup . You don't have to scour the internet for divorce help because I've rounded up the best ones for you right here. You're welcome.
March began in the second week with a re-cap of our holiday we had been looking forward to for…only a whole year. Yet sometimes our Best Laid Plans go sideways.
April began with a blog award! Music Heals included old and new music memories and how music helped me through my own divorce.
May began with an ode to the month itself. The First Day of May contains my very own little poem to remind me of the little things about May that make it special.
June found us half way through 2016 and I began with What's Love Got To Do With It? I take a look at the importance of love in a relationship and while some wouldn't agree, I see it as the vital ingredient of a successful marriage.
July began with taking a look at how our recipes create love and comfort for our children in times of change. Plus I share a funny anecdote about my children… in Recipes—An Arsenal of Love.
August began with a look at how I have or have not changed due to my divorce. In Lisa, You've Changed I look at the real reason people are uncomfortable with the changes in you.
September began with Can We Go Home Again? and how our memories change over time. Sometimes they don't match the current reality whether it's a house or a person.
October began with my review of Sarah Jessica Parker's new show, Divorce. HBO's Divorce-Raw and Funny is my review of the premiere episode. If you haven't heard of the show or seen it yet, check it out.
November began with some grace. 10 Ways To Find Grace In Spite of Adversity reminds us of the simple ways to remain grateful and graceful in difficult times.
December began with 5 Tips To Cure Insomnia because who hasn't suffered at one time or another from sleeplessness, especially during divorce.
So, it's been an interesting year here at the blog. Of course, it wouldn't be nearly as much fun without you so a big thank you to you for tuning in and reading my little blog. Your comments and voice add a rich dimension here and I try my best to reply to all of you. That's my way of showing my appreciation for you taking a moment or two to share here. It wouldn't be the same without you!
As for my personal year, I've had some highlights and lowlights. I would like to focus on the high ones though. The trip to the Southern U.S. was a true highlight in spite of our colds. Visiting my dear friend at her Florida home was a special treat. Speaking of dear friends, May and September also brought together my girlfriends and I for overnight celebrations. I appreciate these women more than I can find words for. Also, lucky me, I got to enjoy a second girls weekend in September at a friend's cabin. My stomach hurt from laughing too hard. Friendship has been the one constant in my life that has really taught me so much and given me so much.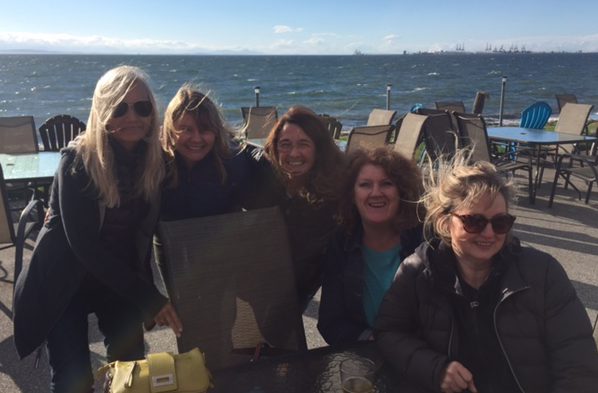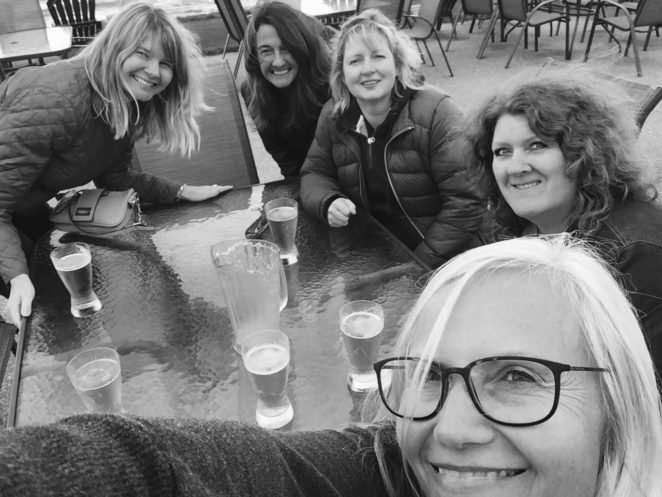 Looking forward, I hope to have a year to build a dream on. Have a dream year. Build my dream all year long.
I hope to update my blog theme and improve and modernize it somehow. So, don't be surprised when it changes. One thing I don't like about the new look of some sites, is they have no 'follow me' buttons. I will keep mine because allowing you to find me on various social media platforms is important to me. I love connecting with my readers, not just here but on other platforms. Case in point, Pinning and Tumbling are fun and adds a new connection with people.
My biggest dream for 2017 is to add to my author list on Amazon. Two more ebooks are coming and hopefully I will finish one of my half written novels. I watched Julie & Julia yesterday and laughed out loud when Julie said "I never finish anything." As a writer, I can so much relate to Julie.
Your turn! Tell me what dream you're going to build your year on. How is your reflection of 2016 (political climate aside). Share, scoop, dish….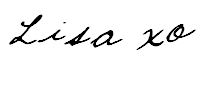 Know someone who would enjoy this post? Share it!
Related Posts: