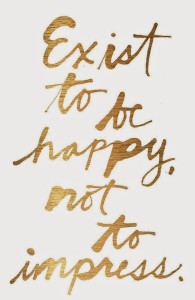 I recently saw a post where the host, in review of her site, took the first post of each month of 2015 to look back on the year. I thought that was a fun way to summarize the year on a blog. I'm sorry I don't have the name of her site…
2015 was an eventful year for me personally as well as here at the blog. One of the things that stands out in my mind is my attempt to take the "Year Of Happy" course. It was a fail. Not that I wasn't happy in 2015 but around four months into it, I got kind of bored with it. One of the problems from my point of view was, there was no discussion on the site posts. Without discussion with others taking the class or the host herself, how were we to reinforce the program? She took the discussion to facebook but to me, it removed the immediacy of the discussion. Eventually, without interaction, I lost interest. So that was a fail for me. Anyway, I'm going to also include some personal pics and events along with the link to the first post of each month for 2015.
Back to the blog, turns out we covered quite a variety of topics and dare I say there was hardly a dull moment. Well, there may have been a few dull moments… 😉
We began January, 2015 with a bang. My first post of the year proved to be one of the most popular of 2015, 5 Tips For Handling The Divorce Bully. Ironically, I just received a comment on this post this morning, almost twelve months later!
February started with a very personal post in the Wine Diaries, My Sweetly Shattered Dream. This one generated a healthy discussion. The pains of the end of a marriage and the beginnings of a new life are laid out for all to see. I think many women can relate to that one.
March began with my opinionated commentary on reality show Sister Wives season finale. Divorce Plural Style takes a look at divorce in a plural marriage and whether it's easier or harder for a man with multiple wives to let one go.
April started with a warning. Don't Re-Marry For Any Of These 5 Reasons lists some reasons to avoid a second marriage. Perhaps sitting back, relaxing and enjoying the moment of romance is better than making plans that involve FOREVER with someone we're only beginning to get acquainted with. This month was special for me because my daughter and I took a road trip to Seattle. My daughter has always wanted to go there so I finally said yes, even though it was about a boy. She wanted to go to a show with said boy. She took the old lady too even though it might have been a two for the show moment. And I swear I felt the spirit of Kurt Cobain that night. One of the best parts of that trip was our trip to the Chihuly Glass Museum;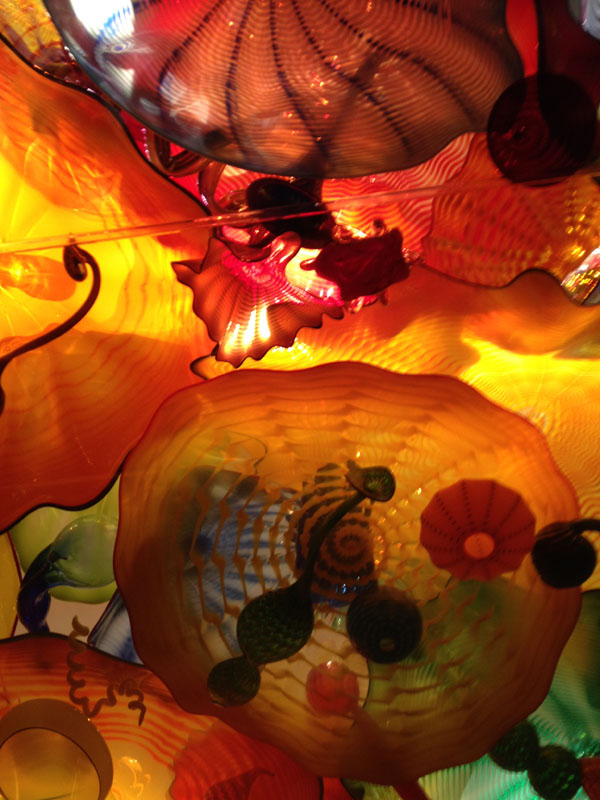 Inside the museum, there is a feast of bright, bold glass sculptures all by Dale Chihuly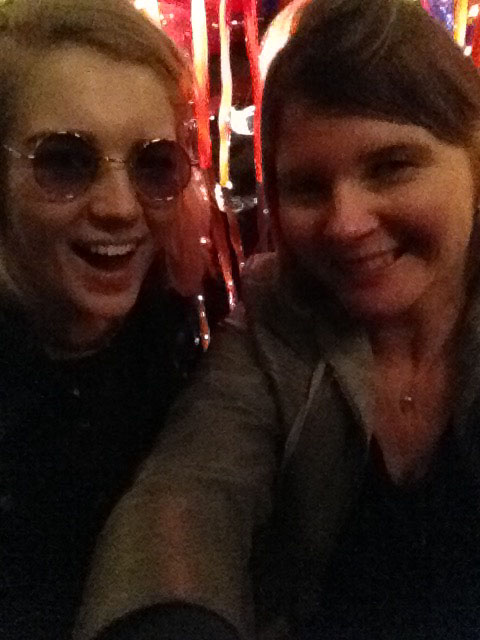 Our only selfie together. It's grainy and without a flash inside the museum but still captures the moment quite nicely.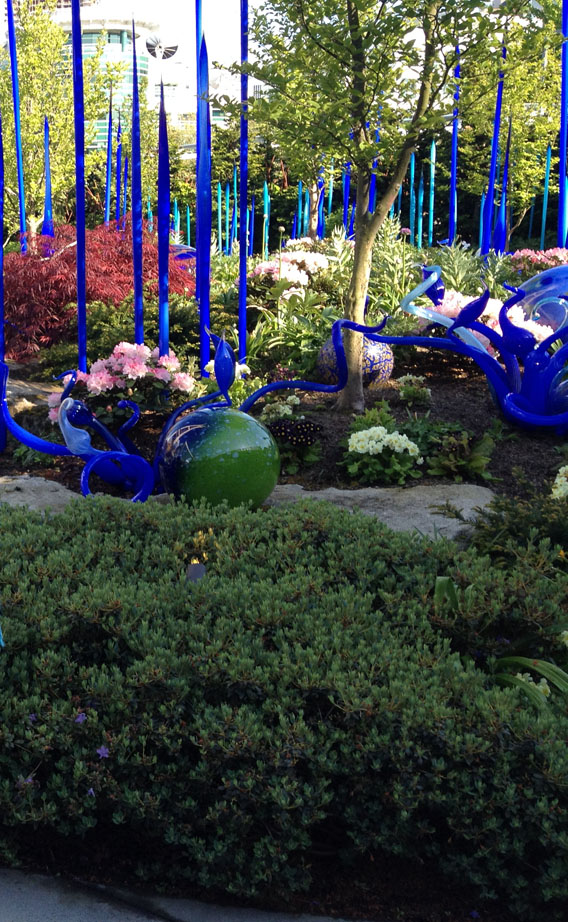 The glass gardens outside. That blue is spectacular. My daughter took this pic with me in it but I edited myself out realizing that I need to go on a diet 🙂
May got us off to a courageous start. Why we need courage to make our life the best it can possibly be and why we can be afraid and brave at the same time. One of my favorite posts, A Shot Of Courage
June began with a look at the Best Divorce TV Shows. If you haven't tuned into Grace and Frankie on Netflix, give it a go. It's up for a Golden Globe award. Also, Girlfriend's Guide To Divorce just started a new season. Check the original post for more info…
July we were full into summer but that didn't stop me from thinking about practical things like how to get your career restarted after divorce. Career Reboot For SAHMS takes a look at the new opportunities for single moms including work from home jobs.
August I took a full month off blogging and worked on other writing projects. This was a great break and from what all my Escapees told me, they were enjoying a summer break as well. I don't think we went anywhere. My Son came for a visit and we spent time at the beach, out for dinner, went to a movie and simply hung out. That's the last time I saw him 🙁 and that's why I'm so excited that one week from today he and his sister will be here with me!!
September began with my first sponsored post by The Canterbury Law Group. Plan Your Divorce Strategy is full of practical tips for STARTING your divorce.  Personally, September started with a bang (not that kind) when we went to see my favorite band of all time, The Dave Matthews Band. It has been over ten years since I saw them last. Too long. My Step Son turned 23 and my annual gift to him is my homemade cheesecake. It didn't disappoint. I also celebrated my 51st Birthday in September and on that day posted about one of my favorite ladies, Erin Brockovich 🙂  I also got a beautiful Birthday present from my Beau. A trip to the Okanagan wineries and every bottle I chose? On him…he's so sweet.
my pre-concert selfie. I am clearly no Kim Kardashian.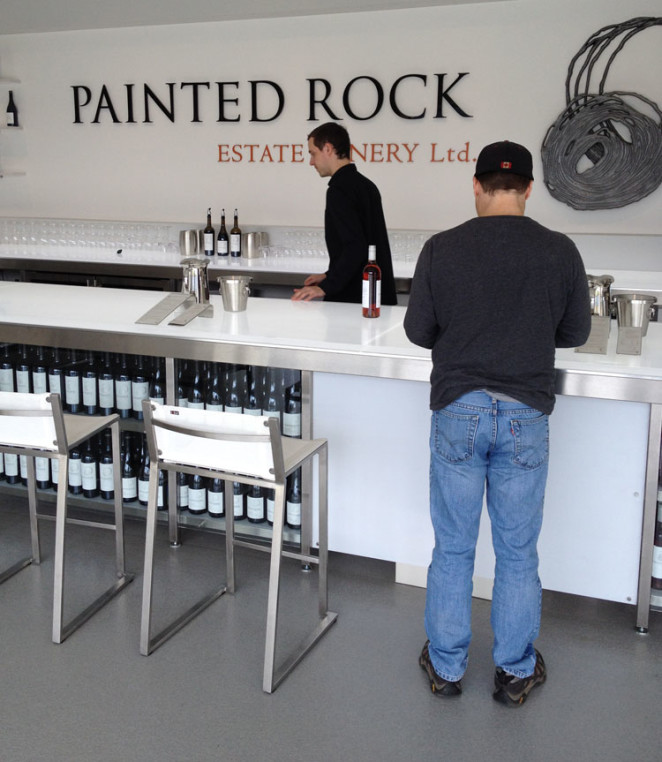 There he is…the wine attendant was cute as well. You will not see my Beau in any other jeans than Levi's and that's no lie. Also, if not a grey shirt than a white one. His face is not showing because he will not allow me to post any pics of him to protect his mysterious identity. He really isn't the elephant man but his privacy is important to him and I respect that. Sort of.
October began with a serious discussion about the 'M' word. Let's Talk About the 'M' Word is all about investing what we have wisely…not simply budgeting but trying our best to make the most of the money we have. My kids also celebrated their Birthdays in October. My daughter turned 23 and my son turned 21.
November, which was only last month but in some ways seems long ago, began with a tour of my apartment. Hello! Come On In, I'll Put Coffee On is quite revealing in learning what a messy  cozy  apartment I live in. My daughter came for  a wonderful one week visit. We went shopping, to yoga, went on walks, had nice dinners out, and basically relaxed. My Son was finishing off his  eight week Europe trip at this time and yes, he was in Paris the night of the attacks. Thank God he and his 3 best friends were safe in their hostel when it happened. They got out of the city the next day as was planned. He arrived home on November 17th so that was when I was able to exhale…
December. It's half over now and the Season is upon us. SCREECH. Could someone please put the brakes on? I didn't get everything done that I had set out for 2015. Oh, well. As they say, time waits for no one. So, I began this month with my Christmas Prep Roundup (which was only last week). I hope that inspired you to get started on your Holiday preparations. It helped me…I'm wrapping and baking today.
How was your year in a month by month summary? Did you have a favorite post here for 2015?
Don't forget Escapees, my book is available as a paperback:
as well as an ebook and makes a wonderful gift for a friend starting her divorce process.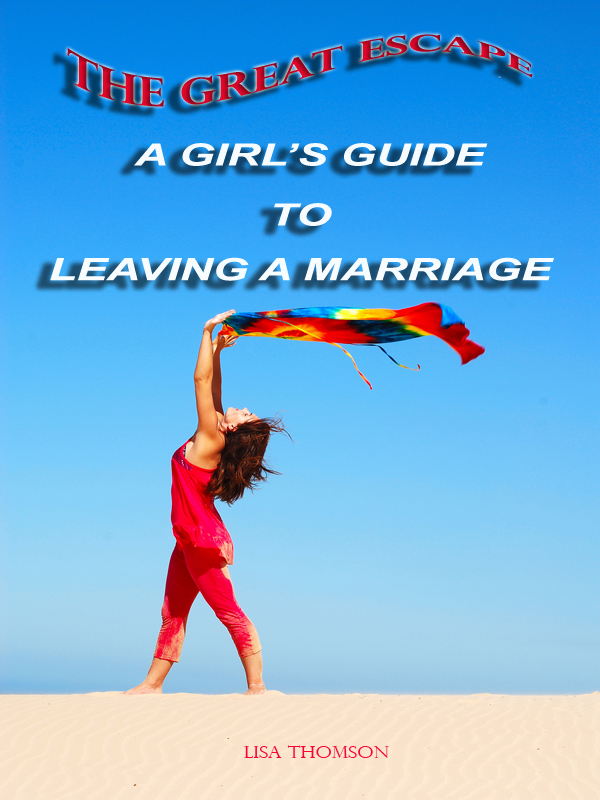 Thank you for your support, comments and all that you contribute here at The Great Escape Blog. Your comments make it all worthwhile. I will likely post before the end of December but will miss next week. So have a very Merry Christmas and/or Happy Holidays!!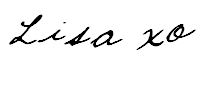 Know someone who would enjoy this post? Share it!
Related Posts: