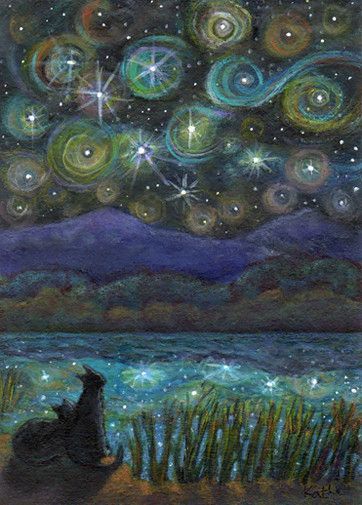 At 4 am we pretty much think of everything and anything. What's right with the world and what's wrong. What we love and what we hate. Good and bad.  A time where dreams and reality sometimes collide.
That's what life is, a collision. Shifting time passages, repetition, dreams and reality mixed in a blender of life.
Go see La La Land. It will put an exclamation point on it.
My Own Personal La La Land
Oh, and it really is 4 am as I write this.
I awoke from a dream. I was washing a dirty pan and although it was coming out clean, I kept scrubbing. Then I fell asleep on the couch (not my couch), in front of the television in a room with a large glass door (not my television or room) that appeared to be open and the gauzy curtain lifted with the in coming breeze.
In reality, we live in a an apartment not a house. Maybe this is our future house? It was a little rancher with a few steps up to the kitchen (where I was scrubbing the dishes—keep up). Don't you love when your dreams take you to unfamiliar places? Or, maybe they're familiar but you've never actually been there before.
Back to my dream, I awoke on what was apparently my couch and suddenly a tiny dog leapt up onto my chest. He was so warm! I was surprised because I was unaware we had a dog. He slipped off the couch and fell to the floor. He made that squeak that dogs make when they're startled. I tried to pick him up to comfort him but he jumped out of my arms too fast and again took a hard landing. I shouted out to my Beau "Babe, don't forget to feed the dog!" I don't think he heard me though because just then I realized he was in the shower. I could hear the water running and him singing.
In reality and in la la land, he does sing in the shower so that wasn't as surprising as the dog on my chest, who I couldn't recall feeding ever. I hadn't seen any bowls indicating this little guy had even been given water…
"Babe where are the dog bowls?" I shouted to him somehow knowing he would never hear me. He must have left for work.
4 am Where Dreams and Reality Collide
I often try to figure out the meaning of my dream even though half the time they don't mean anything at all. Just left over thoughts. I'm not sure I believe in that theory…Still, when they're so vivid I think there is a message there. This one? Futility. That's the word that comes to mind. Washing a dish that appears clean, a dog that's never been fed or cared for (although he wasn't skinny). I think he was a little chihuahua by the way. The running water…always running water. In reality, there is always running water between the dishwasher, the washing machine, the shower…
In reality, some things have felt futile in my life while others leave marks. Do we ever really know what our efforts will reward us with in the future. Will we make our dreams come true?
I'm not sure where I'm going with this post, guys it's just that I lay awake thinking about everything and how life doesn't have tidy conclusions. No matter how hard we try, it isn't perfect, there's always dirty dishes to clean and tests to be done, results to wait for and curve balls to catch. Futile? It feels like it sometimes but usually there's a reason.
Speaking of Dreams
Go see La La Land. It will put an exclamation point on it. Did I already say that?
My Beau took me to La La Land (or did I take him?). I was excited to see it because well, 7 Golden Globes and all. Plus, my son saw it and he told me it was not to be missed. Sooooo, I broke the news to my beau that I wanted to see it and he didn't bat an eye or take a deep sigh. Nope. He simply nodded then went to check out the trailer.
On our way to the theater I warned him that a. It's a musical and b. It's fantasy. It began with a spectacular opening scene—musical style. For a moment I thought I had erred in my judgment. I had finally pushed my Beau too far. I have now taken full advantage of his good nature and loving ways…making him sit through a musical? What was I thinking? Yes, it's true he took me to Mamma Mia but that was so many years ago it would be safe to say it was while we were still in the romantic phase of our relationship so of course, he took me to Mamma Mia. Oh, but he also loves Abba.
But we're over ten years in now and he may resent this whole thing. He doesn't even care for Jazz.
I was wrong.
As I relaxed into the movie I almost forgot he was beside me until Ryan Gosling says to Emma Stone "Trust me, I know these things." At which point I nudged him. He is always saying this to me. Ryan stole his line.
Meanwhile, Ryan Gosling on the piano. Emma singing and dancing. Jazz, baby. If you love Jazz, you will enjoy that element of the film but even if you don't —it's quite magical. The characters go through the mundane, the unexciting and futile auditions and well, 'time passages' and life's curve balls, just like us.
When the lights came up, we sat still a moment taking it in. He looked at me and asked me if I liked it. "Yes" I said and kissed him. Then I asked him how many Survival shows I will need to watch with him to make it up.
If you're feeling futile, uninspired, worried, anxious or you're about to give up on your dreams, go see La La Land. Take your hubs or round up the girlfriends.

Book Giveaway Winners!
I hadn't forgotten.  I put the names in the hat and here are the winners…drum roll….
Wendi Anderson
Jane Thrive
Thank you, Escapees for leaving a comment and showing interest in my book giveaway. Happy reading to Wendi and Jane!
On another note, I will be away for the next few weeks. I will check in here and there on social media and will be back in full swing the second week of February.
What are your nocturnal musings? Have you seen La La Land?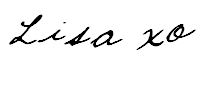 Know someone who would enjoy this post? Share it!
Related Posts: