Isn't it true that we have to go through something to really understand it? We can plan and have opinions about something but until it happens to us we don't grasp the full concept. Divorce is no different. I guess it's a little like death of a loved one. Again, it's something we have to go through, get to the other side before we understand it.
So, with that reality in mind, I was thinking that there were a few things I wish I had known before I began my divorce (or while I was going through it). Even though if someone told me I may not have listened 🙂 I hope these help you bearing in mind that every divorce is different. Here goes;
10 Things I Wish I Knew Before My Divorce
This will end one day. It's a process and not a state of being.
Time seemed to stand still when I was facing the hardest challenges of my divorce. I remember thinking to myself 'I wonder what I'll be doing 5 years from now' and wishing I could push a fast forward button. In retrospect, I'm glad I couldn't push the FF button because I wouldn't have learned as much nor would I be who I am today.
Friends will disappear, so be your own best friend.
This was really hard. There were a handful of women who were my friends, not my husband's and not ours. Mine. They were the ones I met on my own and maintained like a well tended garden. I tried not to let the flowers go too dry or over water. I tried to keep the weeds out and turn the soil. My divorce distracted me though and some of the perennials didn't return.
For example, one friend was a happily married and at the start of my divorce was quite supportive. Her son went to school with my daughter since Kindergarten. As time went on, she made a decision to end the friendship. You know how it's done. Subtly. The phone calls don't get returned. You get the hint eventually.
Some friends simply can't understand the journey of divorce. They may fear it's contagious even. We are rejected for no other reason than we are a single woman in a world of 'happily marrieds'. Learning to rely on myself was a really good lesson in the end. Realizing that the losses were not personal and that it was better to accept than grieve, helped me move on.
Your Kids will get angry. At you. That's normal.
I wasn't ready for the changes I would see in my children. Some of those changes were due to adolescence and some were undoubtedly due to the stress of divorce. Our divorce had a huge impact on the children. As much as I tried all the communication techniques and open conversation, they still got angry. That's okay. Best thing we can do for our children is tell them it's okay to be angry, sad or happy. Let go of our expectation of their emotions and just let them express it freely!
Not everyone will 'get it'.
You won't find support where you expect it. That said, you will find support when and where you least expect it. So, don't write off anyone or thing as being a waste of time. Find resources and positive people where ever you can.
Learn to recognize what you can change (and accept what you cannot).
I know this sounds obvious and it probably is if you're a recovered alcoholic or a child of one. Still, it takes practice and intuition to accomplish this seemingly simple life strategy. Knowing the difference between what you can take control of and what you may need to let go of in your divorce will provide a world of comfort.
When in doubt ask yourself "Will this matter five years from now?"
If the answer is yes, then give it some well deserved consideration and careful thought before reacting or taking action. If the answer is no, then know when to accept it rather than fight it and make a big deal about it. You can substitute five years for one year. Sometimes a one year gauge makes more sense.
Your divorce won't turn out the way you imagined.
Exactly. The divorce image is rarely the outcome. First, let go of the ideal that you'll be friends with your ex. Stop watching Reba unless you're well aware that it is a fantasy. During a divorce, couples fight—they don't care about each other and that's why one left or maybe they both left. After the divorce is all over it might be a different story but for the love of all the peaches in summer, don't expect your ex to be your friend. Expect the unexpected in general. In other words, if you're expecting a thunder storm, be prepared for a tornado.
Your income will decrease(for a while).
It's rare that anyone going through a divorce sees their income increase. So, might as well get ready to learn to budget, take care of finances, and know where you can cut back on expenses. You'll be empowered by taking control of your finances. It's one of the valuable lessons of divorce.
Therapy may not help.
Talking about our divorce issues with a therapist is not a guarantee to resolve those issues. Not to mention the expense (see above). You'll have to be more careful about where your money is going so therapy might not be in the financial cards. Quite frankly, therapy isn't for everyone.
In my experience divorce problems are of the practical sort that require immediate action, not thinking too much about our past. Instead, I recommend writing in a journal. Writing of any kind can help ease the emotions of the divorce while freeing up your budget for other expenses.
It's going to hurt like hell (for a while).
It's going to really hurt but guess what? It will get better. The pain will subside and some really great things are waiting for you!
Leave me a comment, I LOVE' em!
Like what you're reading? You'll love the book: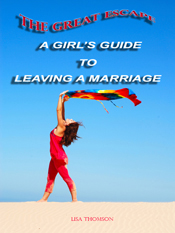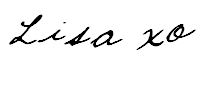 Know someone who would enjoy this post? Share it!
Related Posts: