Well, look at me winning a blogging award.  Thank you to Chrys Fey of Write With Fey, who nominated me for the lovely Liebster Award.  The award is for the smaller blogs.  So, forget the big guys for a minute…
The Liebster Award is given to bloggers with less than 200 followers. The goal is to help people find these blogs that are worthy of a bigger following. In German "Liebster" means kindest, beloved, valued, and welcome.
Chrys's wonderful blog is full of tips for writing fiction and I stop on over there on a regular basis for some inspiration.  If you're a writer, you will love her blog.  She has published a series of novels so she knows what she's talking about y'all.
The current rules for accepting this award are:
1.    List 11 random facts about myself.
2.    Answer 11 questions from the blogger who nominated me.
3.    Nominate 11 more blogs who have less than 200 followers and let them know they've been nominated.
4.    Post 11 new questions for those bloggers to answer (if they wish to accept the award—it's completely optional).
Random Facts About Me
1. I took the YMCA aerobics instructor program in 1983 when Flashdance was all the rage.  I immediately got myself some leg warmers to go with my certificate.
2. I took an evening  fiction writing class in 1991
3. Chocolate is my favorite anything
4. My go to outfit is jeans and a white button up with a pair of boots
5. My best time to write is early morning
6. I've been addicted to Caffe Latte's since 1993.
7. I love Ralph Lauren, his story, his style, his view on women. "Women are beautiful without makeup"-RL
-I love him so much I have this picture of him and his wife pinned to my inspiration board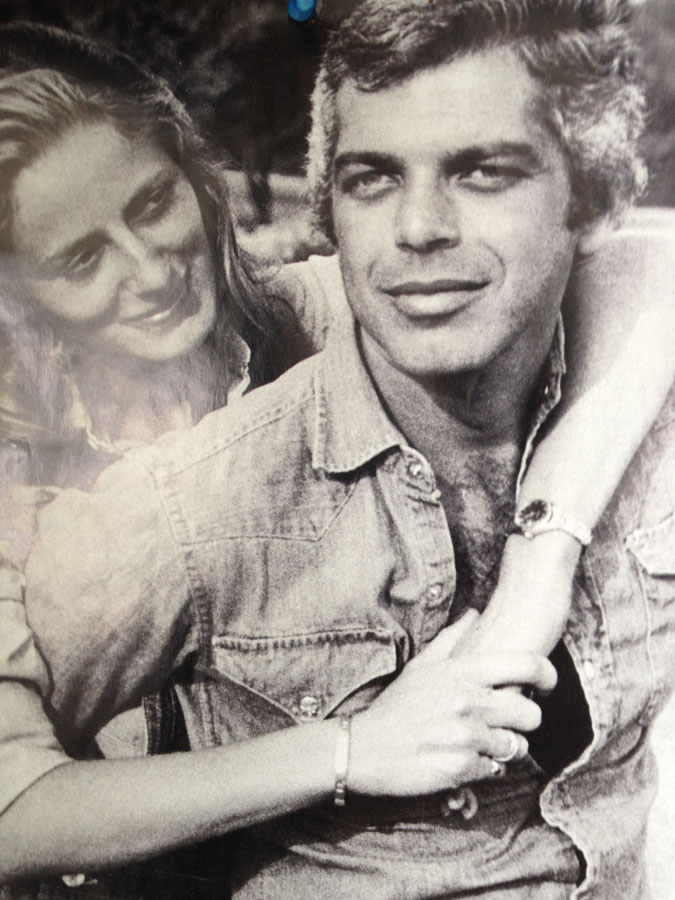 8. When I get comments on my blog, it motivates me to keep writing
9. Reading has been my favorite pastime since I was 9 when my fourth grade teacher read to us, Charlotte's Web
10. Music inspires my creativity
11.  The smell of mint in the garden takes me back to my Grandmother's backyard
My answers  to  Chrys' questions…
1.  If you were allowed to read books by only one author, who would it be and why?
It would have to be Jane Austen.  I can read her novels repeatedly and find something new and fascinating about the plot or characters.  Her stories are truly timeless.
2.  What is your favorite dessert?
Chocolate Lava Cake, baby.  Without the baby.
3.  On a Friday night, what are you most likely to do?
Sit on the couch with a glass bottle  of wine and a favorite movie.
4.  If you could change one thing about yourself, what would it be and why?
Be mean to strangers. I'm too nice and often get all kinds of people randomly stopping me to chat, ask directions (that I inevitably give wrong), help them carry things.  I once had an elderly lady ask me if I could carry some of her grocery bags to her car.  I said yes, of course.
5.  Who is your favorite literary character? (You can pick one hero and one heroine.)
Ooooh, this is too hard.  Owen Meany in A Prayer for Owen Meany and Elizabeth Bennett in Pride & Prejudice
6.  What is your biggest dream?
To make a difference
7.  What song could you listen to over and over again?
Anything by The Dave Matthews Band
8.  If your house were burning down, what would you take and why?
Irreplaceable letters,writing, manuscripts—then I would get my *** out of there (with my phone and purse)!!
9.   Who is your inspiration, your hero?
It's really hard to name only one.  I really admire people who have overcome adversity to find success. They inspire me.  Famous writers always inspire me as well, since many of them wrote multiple novels before being published or even noticed–they didn't give up.
10.  What advice would you give your teenage self?
Love your body, don't be so self conscious. You are beautiful.
11.  If you were not in your current line of work, what would you be doing instead?
Parks and Recreation Department Head of Pawnee, a.k.a. Leslie Knope
It's my turn to award 11 Bloggers for the Liebster Award.  My choice of Bloggers all have something special to offer.  Whether it's fashion, divorce advice, poetry, writing inspiration or just life advice you'll want to check them out.
My Nominees for the Liebster Award
My Inner Chick -Kim Robinson writes stunning poetry. She advocates to end domestic violence.
Live by Surprise –
Liv shares her heartfelt stories of her divorce recovery
Dare Boldly
– Louise Gallagher writes from the heart. She is "… looking to inspire acts of grace in everyday living".
My Own Diva
– Marianne Jordan (whom has guest posted here) started up a  site to support divorced women
Writing in Flow
– I love Beverly's "Slut of the Month" posts.  She really does her research and her blog is truly educational.
She magically weaves her humor into her blog while sharing her challenges with Bi Polar Disorder.
The Reading Writer
– Liz Shaw creates interesting and fun writing prompts.  "I believe that the most important thing about writing is to HAVE FUN!"- Liz Shaw
La La Lovely
-Trina writes about fashion, style, home decor and I just love her simplicity and beauty.
My Girly Parts
  -Where women are free to talk about whatever is on their mind!
My 11 Questions for the Nominees
What was your reason for launching your blog?
What's your all time favorite ice cream?
What keeps you writing, coming back to the keyboard?
What advice would you give your 20 year old self?
What has been the hardest lesson you've learned so far?
If you could change one thing in the world what would it be?
Where is your  dream destination?
One book you read over and over and still love!
What was the title of your first piece?
Finish the sentence "I wish I hadn't   _________"
You've just been arrested for protesting, who do you call?
Acceptance of this award is completely optional.  A big thank you to the nominees and participants in this award.  Also, a big thanks to YOU my readers! Feel free to answer any of the above questions in the Comments section. You don't have to be a blogger to join in!
Leave a comment, I LOVE 'em!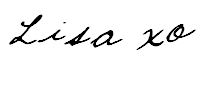 Know someone who would enjoy this post? Share it!
Related Posts: