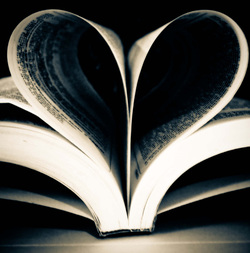 "One must always be careful of books," said Tessa, "and what is inside them, for words have the power to change us."
―
Cassandra Clare,

Clockwork Angel
I'm not sure what chapter I'm in but I hope it's somewhere in the middle. The saggy middle. That's the part of the story where we have to continue the suspense and rising action or we'll get bored and abandon the book. How many chapters will our life even contain? While we don't know the answer to this, an unknown ending is what keeps us moving forward.
As for genre, my 'life book' is most definitely a dramedy. I'm not sure that word has even made it into the Webster's dictionary but it is a perfect description of a plot with combined drama and comedy. I like to turn Shakespeare into Cleese. Tears from laughter are better than the ones from grief.
Our last chapter is unknown, that's the mystic quality of life. We could be in it now or we could have five more to go.
I wonder, what does each chapter say about me? My early years were more mystery than a comedy. The adolescent years were all YA romance (without the werewolves and vampires, for the most part) and finding the clues to those mysteries. The early middle chapters have all been about learning, giving and nurturing. Now, the mid-later chapters seem to be all about being true to the heroine. I guess this is the part where she figures out who she is, what's important to her, who she can't live without, the loves of her life and she's learning to be uncomfortable. She's learning to accept conflict without compromise for a purpose that might have very little to do with her. She's learning that life isn't just what we see but more of what we feel. Less of what people say and all about what they do.
She's trying to find her integrity and realizing not everyone agrees with how she does it but what other people think of her is none of her business. This life is hers and hers alone. No one can tell her how to live it. She has her own truth and she's learning that the truth is uncomfortable but necessary. Life isn't always a cupcake. It's more cherry pit than icing in some chapters but that's okay.
The funny thing is we spend the first 15 years of our life in school beginning in primary and progressing through to post graduate studies yet our 'life book' hasn't even begun. The real learning happens after the education is over. Life lessons begin and so does the first chapter.
Truth is, our life is written daily. Who we choose to spend time with, our occupations, our hobbies—these are the contents of the chapters in our life. How do we want to write it?
The saggy middle isn't so bad and it's certainly not too late to start a new chapter that's completely different from the last one. Start a new chapter with some rising action, build a mystery that you're the star of. Whatever the genre, it's important that you're the star!
Remember this; It's never too late to test the integrity of your heroine.
Besides, we cannot know the last chapter of our life so let's make the one we're in worth reading. Make it a page turner that's hard to put down. Make it a long chapter we stay up all night reading.
What chapter are you in right now? What's your 'life book' title?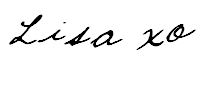 Know someone who would enjoy this post? Share it!
Related Posts: