When I was scrolling through my facebook feed a while back I came across this question; Which TV mom are you? I had to laugh. Immediately, I chose Lorelei Gilmore, not because of the young and hot factor. I wish. It's her attitude and general outlook on life I can relate to. But I have to admit I see a little of myself in many of these beloved characters.
Isn't that the brilliance of the writers who create these characters? They make our problems seem small or they make us say "Oh, so it isn't just me…"
Let's take a look at some of these TV moms and you tell me— which one are you?
You're Christy from Mom if: You're struggling to pay the bills, your mother lives with you and she likes to party more than you, you're divorced, had a brief affair with your boss, you're in rehab, you're trying your best to protect your children from your crazy mother and other life disasters.
You're Lorelei Gilmore from The Gilmore Girls if: your teen daughter is your best friend, you're a mom who's hotter and younger than all the other moms, you're single and rocking it, you have a rebellious side, you have a comeback for every dig that comes your way, you memorize lines from movies and you simply cannot live without COFFEE.
Lorelei Gilmore played by Lauren Graham
You're Frankie Heck from The Middle if: you're a tiny dynamo who doesn't stop, you over think and worry incessantly about your kid's potential only to finally admit the limits of said 'potential', you spend time organizing your disorganization only to realize you forgot where you put something, you're not afraid to stand up to the 'bad teacher', you're even more courageous with a few beers under your belt, you are the creator of all the family fun yet crave some 'alone'/ 'me' time.
You're Claire Dunphy from Modern Family if: you are a perfectionist in denial, you're guilty of lying by omission but only if it's going to help your kids or your husband feel better about themselves, you love your sibling and are always there for him even though that relationship is wrought with rivalry, you can't help but compare yourself to your friends, you have a heart of gold and the brains of a wise old owl, you harbor political ambitions.
You're Beverly Goldberg from The Goldbergs if: you're constantly putting your foot in your mouth, don't put up with any shit, have big hair, love gaudy bright sweaters, scare people a little, love your kids senseless, you're a firecracker and a meddler. Case in point, did you ever show up at your teen son's Halloween party dressed as a ghost?
You're Christine from New Adventures of Old Christine if: you're trying to fit in with the 'it' crowd, slightly insecure, love to drink wine—by yourself—on any given night, love your son to bits and would do anything for him (except you often forget to make his lunch), you're good friends with your ex and put up with his new, much younger wife and finally you have such a close relationship with your brother that it's bordering on unhealthy.
You're Reba from  Reba if: You're a fiery redhead, your ex lives down the street and you're BF's with his new wife, make your loved ones 'tow the line', don't put up with any B.S. unless you're serving it yourself and you have trouble finding the right man.
Well, I like to think I'm a combination of a few of these moms. I remember being thoroughly entertained by Julia Louis Dreyfus' comic genius in New Adventures of Old Christine when I was going through my divorce. I missed Gilmore Girls when it originally aired and have only discovered it in the last year or two. I believe it's a classic and Lorelei won't ever go out of style. So, which one of these crazy, lovable, sassy, gorgeous moms are you? Did I forget a beloved TV mom?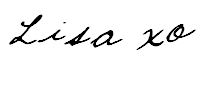 Know someone who would enjoy this post? Share it!
Related Posts: