Based on this title, it sounds as though I'm going to tell you exactly when you should leave your marriage.  When to leave a marriage is the number one key word search that brings people to my site.  Yet, I haven't written one blog post to tell you when to leave your marriage because that would be presumptuous.  Everyone faces unique circumstances.  My book however, touches on this very question in the first chapter. The quiz also prompts some hard thinking and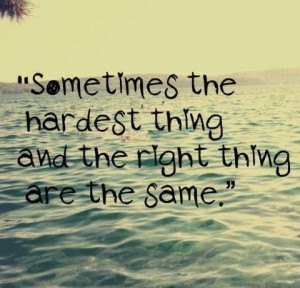 even gives you a score to indicate the status of your marriage today.  Is it an epic fail or is it simply in need of a little TLC?  I had one woman take the quiz with her friend by her side at the woman's show where I was selling my book.  She finished the quiz and in a glib manner told me "I passed, so I don't need your book."   If I was trying to convince her to end it or at least sell her my book,  she just one upped me by passing the quiz…Seriously,  I do not presume to have that power or knowledge.  No one knows better than you, when it's over.  No one knows better than you, what goes on behind closed doors.
Nevertheless since you asked; here are 5 very clear signs it may be time to leave your marriage…
1. Your spouse is verbally, emotionally or physically abusive (in even the slightest of ways)
2. You've tried marital counseling and nothing changed (or it only changed for a short time)
3. You are last on his list
4. Your sex life is non-existent
5. He does not consult you nor value your opinion in family, career and parenting issues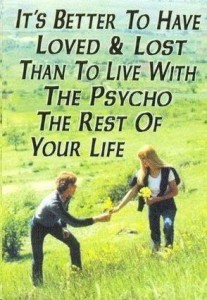 I think the most difficult part of knowing when to leave a marriage is admitting the truth.  The truth of your situation can easily be glossed over.  The truth can easily be justified with excuses.  The truth can be replaced with false hope— hope for an improved tomorrow that never comes.  That is human nature and our way of coping with less than ideal situations.   We make excuses for our unhappiness instead of simply admitting that we are unhappy and that there is little chance for improvement.  'It is what it is' might be the simple answer but the question is, can we accept it?  Can we continue as 'it is' and live to our full potential?  Everyone deserves to be happy and fulfilled and if our marriages are the opposite, should it be acceptable to continue living that way?  It is what it is…yes, but let's take a hard and honest look at what it really is…and we will undoubtedly find our answer to the question; 'when to leave a marriage'.  Even better, you will likely find your truth in the process.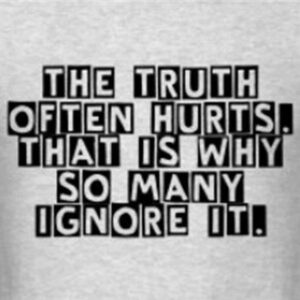 Did you leave your marriage? How did you know when to leave?
Don't be shy…share your thoughts!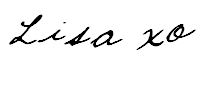 Know someone who would enjoy this post? Share it!
Related Posts: