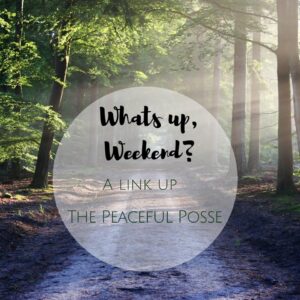 I have been working diligently on my fiction writing and enjoying every minute of it. The only problem is it has left me with less time to blog.
Today, I'm linking up with Charlotte, Lyndsay, Beth for What's up weekend…
A little gratitude for what's happening lately, and some chatter about what's going on in the digital divorce world.
First, what's up weekend?
Happy Groundhog Day! What's it going to be shadow or no?
Our weekends for January have been pretty quiet and relaxing. With the first month of 2018 being one of hte rainiest on record, it's been a time of cozying up with netflix and a nice bottle of wine. We've made a concerted effort to get to the beach for a run or walk and to enjoy some slivers of sunshine. After our beach forays, off to the market we go to get fresh bread, fruits, veggies, snacks for our sofa surfing. In all, we've been pretty boring all month but that's about to end.
We're off to Vegas!
We're only spending three days in Vegas but I'm super looking forward to the whole sunshine-ey, warm temps and party vibe. We leave Sunday and I won't be sorry to say a temporary goodbye to this grey, damp and rainy west coast weather. It hasn't even had the decency to be a warm rain 😛 Keep an eye on my instagram as I'm sure to share some Vegas pics.
Gratitude List
My 'me-selfy' time at the spa this week-massage and pedicure treatment. Oh, I should really take the time to do this more often. I felt completely pampered for a few hours.
My get-away to southern climes
My yoga classes and teachers for keeping me flexible and sane
Wine-honestly, not sure how I would survive this dark and dreary winter without a glass bottle of wine. Speaking of wine, I'm putting together a new e-book for all of The Wine Diaries posts, titled; The Wine Diaries–Musings on Life After Divorce. Every entry is paired with a suitable wine, of course. I will keep you all posted on the publish date. Although, I'm certain this will be a gift with subscription here at the blog. That means all of my current subscribers will also receive a complimentary copy.
My strength-I like to give thanks to my body and mind for it's strength and endurance. Whether it's getting creative or physical, I'm fortunate to have parts that work well and allow me to do all the things I love.
So, that's my list…it's kind of broad but so happens to be the things I'm grateful for right now.
#ChangeThisNow Social Campaign
In other news, I thought this was important and worth sharing here with my Escapees;  #Changethisnow is a new social campaign designed to bring awareness to the rights of divorced women who have been punished in the legal system. They have either lost rights to their children, lost the right to protect their children from an abusive ex, or been exploited through the courts to the point of facing poverty. Divorced Moms founding editor Cathy Meyer has started the social campaign, and is asking all divorced women who have faced legal challenges to share their stories with her.  She will publish the stories on the site anonymously if requested.
Cathy Meyer can be contacted at editor@divorcedmoms.com
I'll be away for the week so I wanted to share some links for you if you're looking for some divorce support in the absence of this little blog;
Check out Divorce Force for a variety of fabulous articles
Check out DivorcedMoms for equally fabulous articles
That's it for now.
What's up for your weekend, Escapees?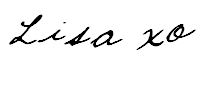 Know someone who would enjoy this post? Share it!
Related Posts: