Welcome to the wine diaries, a more personal blog that you will find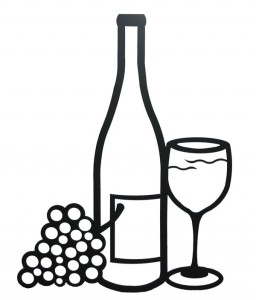 randomly intermixed with my regular blog topics.  Each diary entry will be paired with appropriate wines.  For the first in what will likely be an ongoing series, I reminisce on the pinnacle of my unraveling marriage.  Many people have asked me "How did you know it was the end?" or "When did you know it wasn't going to work anymore?"  If you have ever asked yourself that question, I write this for you.
"BROKEN DREAM HOME"
WE had recently moved from the home we lived in for 15 years.  This move seemed to culminate all of the hurts, regrets and loneliness in me.  I couldn't understand why, since we moved from a modest home to our "dream" home.  Wasn't I supposed to be happy and fulfilled?  Wasn't this what I had worked for over the last 2 years?  Why was I so let down?  Why was I so empty?  Why was I so sad?  I felt my  family was broken.  The shiny new kitchen appliances couldn't fix that.  The stress of the actual move seemed to cause a well of anger in my husband.  This anger grew and grew.  Each night we went to bed there was no effort to touch.  Not even a hug or a kiss.  I thought things were going to be different.  I dreamt of us living in this beautiful home making beautiful family memories.  It wasn't so.
IF the move was the catalyst to making up my mind let's look at the past.  What happened before the move?  We lived in a comfortable home with some special memories.  I had my pregnancies and births of my children while living there.  The history was on the door frame, marked with each child's growth year by year.  Now they were almost 12 and 10 years old.  There were the Christmas parties, the dinners with friends, backyard fires and marsh mellow roasts.  This was as close as we got to camping as my husband wasn't one to sleep in a tent or "rough" it.  The walking trails were at a stone's throw distance and I enjoyed them year after year, season after season.  I would pack up the babies and get out for a walk with sled, stroller, or back pack-whatever the weather required.  As the children grew, the walks became an evening or weekend ritual.  I spent a lot of time on my own though.  If my husband wasn't away on business he was golfing.  I was a golf widow.  Many of these memories are of me and the children spending time doing homework, running errands, attending soccer tournaments or ski races.  The evenings were sometimes long and I have to admit lonely.  I had no family close by to lean on in my husband's absence.  Friends seemed less available when he was away since in retrospect they were truly 'his' friends and remain so to this day.  There were some sad times too; a miscarriage, many arguments, couples counseling, and loneliness.
ONE week prior to the highly anticipated move, I sprained my ankle.  I'd like to say it happened during a triathlon but of course, it was just a combination of clumsiness, and bad shoes (flip flops).  The next day I was in pain and unable to move.  My 11 year old daughter took care of me all day while I lie on the couch, useless.  She made me sandwiches and smoothies.  My husband went out all day leaving me alone with the kids.  He did get me some crutches first from the pharmacy (I guess so I could take care of the kids while he was out?).  The crutches were ill fitting and hurt my arm pits and shoulders.  It seemed to me even then, an explanation point to his indifference toward me.
AS I healed, I packed box after box in preparation for the move.  Painfully I went through every drawer, cupboard, basement nook and cranny sorting and sifting through years of memorabilia.  I was exhausted and it wasn't even close to moving day.  My husband's sister came to help for a few days and thank god for that because I was overwhelmed.  To be honest, I felt abandoned by my husband in the task at hand.  He was nowhere in sight while we packed like demons.   When the day of the move came I was still limping.  My recollection of that day was absolute chaos.  At the 11thhour my husband complained that the garage was still full of stuff.  This was unnerving since I had spent some weekends the summer before loading up junk from the garage and taking all of it to recycling.  Again, the common thread here being; By Myself.  Now on the day of the move he complains that I haven't cleaned out the garage?  My stress levels were building.  My ankle was throbbing.  In his way my husband believed he was a big help since he rented a truck to move boxes to the new house.  But we had movers for that. To top it all off I remember at the end of the day driving to the new house and seeing my son's hockey pads lying on the side of the road.  Apparently they had fallen out of the rented moving truck.  I felt my family had fallen apart.  We were unraveling piece by piece and there was your evidence.
BUT that was only the start of the confusion.  Arriving at the new house was equal chaos.  It was now dinnertime and a thoughtful friend had made us dinner and brought it over.  I could have sworn I saw resentment in her eyes as she handed me the casserole dish.  Or was that simply a reflection of my own frustration and crescendo of unhappiness?  Either way, it would have been easier and less chaotic had we ordered in.  Sometimes a good friend knows when to stay away.  We needed some peace and quiet more than we needed a casserole.  We still had to put together the kid's beds and clothes so they would be organized for bedtime and for school the next day.  Instead, we had friends show up to eat.  We had no dishes unpacked so we scrambled to look for supplies. Then one of the husbands complained he needed salt for his dinner.  I kid you not.  We hadn't a clue where the salt was.  His wife drove back to her house at least a 20 minute sojourn to get him salt!  The things people do.  I was startled by the behavior of this man whom I had always found entertaining and fun.  One's character becomes crystal clear in a mini crisis.  And so the evening dragged on in its chaotic unfolding.  Crying children, confused pets, whining friends and an angry husband were to be contended with.  Not a very promising start to a new chapter in our marriage.
AS we settled in, the pattern continued.  My husband spent most of his time out of town on golf trips while I was content to remain in my new home organizing, and tending to necessary projects in the 'finishing' phase of a new home.  However I loved being in my new home, I couldn't help but feel alone and again, abandoned to complete outstanding tasks and projects.  His anger continued and began to spill onto the children.  I recall about two months after living in the new home my husband complained that he hated the walk in closet, asking who designed it because it didn't work for him.  I stood in stunned silence.  This hurt me beyond anything else he had done or said.  This stupid walk in closet clarified for me what an asshole my husband had become.  I spent weeks even months planning this beautiful and spacious closet with the California closet experts.  I considered each of our storage needs carefully.  So I was insulted by his needless criticism.  My loneliness and neglect intensified.
AS the fall turned into winter I withdrew from our social circle.  I hunkered down in my confusion.  I silently counted the losses and resentment that had grown inside me.  I didn't like who I had become.  The abandonment seemed complete now and I realized there was no rewinding this sad marriage.  As I sat in my million dollar dream home I cried.  I cried for my lost soul.  I cried for my broken dream.  I cried for my children.  I cried for all I had tried to accomplish and failed.
AFTER one of these crying jags it got peaceful and quiet.  I sat in my bedroom in absolute silence.  My heart spoke to me in this moment.  "Your life is going to change".  I sat straight up.  Did I just hear that?  I realize now it was my own spirit giving me guidance.  I now knew I had to change my life.  The relief I felt in finally admitting this was enormous.  I had finally wrapped my head around the idea that not only did I deserve a more fulfilling life but that I, myself was going to do something about it.  Brilliant!  How though?  That is the rest of the journey and where my story begins in "The Great Escape: A Girl's Guide to Leaving a Marriage"
Pair With a Merlot- a soft, fruity red, meaning 'black bird' in French.  "Black bird fly..into the light of the dark, black night" The Beatles…seems fitting
Choice: Dirty Laundry Merlot, 2008 Dirty Laundry Winery, B.C. VQA approved (comes with a clothes pin!)

To quote Myles in the movie "Sideways" "Not the fucking Merlot.  I'm not drinking any fucking Merlot!"  Myles had recently gone through a divorce as well.  He had a habit of burying his pain in a great bottle of wine.
What was the moment that changed your life?  Don't be shy, readers.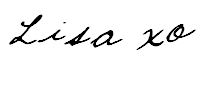 Know someone who would enjoy this post? Share it!
Related Posts: