Do you Loooove wine, like I do?  Yes? Then pretty please, leave a wine recommendation in the comments section?  Sharing is caring, especially when we're talking about something as wonderful as WINE!
Trivia Q: Who said..."There has been this snobbery around wine that makes it seem exclusive.  It's not true.  It isn't, because wine is for everybody and it's fantastic stuff."   Find out at the end of the post…
I was inspired to write this post when I saw a $65 bottle of wine in the store.  I wondered, is it really worth it?  Can we actually tell the difference between a $25 bottle and a $65 bottle?  I'm not sure my palette is that sophisticated.  I know my wallet isn't.
One of the annoying things in life is setting and maintaining a budget.  Do you agree?   During a divorce it's crucial.  Just when everything is getting split in two (including yourself, some days) your disposable income feels like it's getting split into a million pieces resulting in more coins and less bills.   What do we do when our disposable income goes down?  We might have to switch from Louis Vuitton to No Name handbags but drink wine out of box? No way!  I think that is inherently wrong, even during divorce.
My apologies if you just love your wine box however I will challenge you to try some of the least expensive wines I recommend and compare to your beloved box 'o wine.  You will be surprised at the quality of wine you can actually get for cheap.  I'm not cheap…the wine is.  But much tastier than anything from a plastic bag in a cardboard box.  Promise.
One of my 'go to' whites is a South African Sauvignon Blanc, Two Oceans.  Never mind that if you have too much those two oceans will be crashing between your ears in the morning…like here; Don't let this happen to you…
In all fairness this was a girls' night where the wine bottle becomes the microphone for impromptu kereoke. I think I was singing an ABBA song.  Does it matter?
For $10.99 a bottle, Two Oceans is pretty smooth with just the right amount of fruit.  Sometimes I crave something a little more substantial and full bodied in which case I drink Lindeman's Bin 65 Chardonnay.  At only $11.99 a bottle, it's reasonably buttery.  Pinot Grigio is one white grape that doesn't translate into cheap.   If you want to enjoy this grape you'll have to spend a little more to get a decent tasting bottle and p.s. no one does Pinot Grigio like the Italians.  Try Italy's Santa Margarita Pinot Grigio for $18-20 a bottle.
My 'go to' red is a Chilean Santa Carolina Cabernet Sauvignon.  It just went up in price to $14.99 a bottle.  It was 12.00 a bottle for a long time and very smooth and tasty.  You can sip a glass or two with simple cheese and crackers and it's not too heavy.  I also like a Shiraz and Australia's Yellow Label is quite nice.  Pinot Noir is a lighter red which is great for sipping without food.  Chianti is a red you can find for reasonable price and true to form, great with pasta.  This is the wine pig in the house;
With these recommendations and if you're drinking 2 bottles per week you'll be spending $24/week as opposed to say, $30 at $60/week.  For the monthly stash you're looking at $96 vs. $240.  See how fast that expensive taste adds up?
In spite of our budget, life does call for a more pricey bottle on occasion.  When I go to a friend's for dinner and they're cooking a nice meal for me, I like to bring something a little better than my 'go to' bottles.  B.C.'s  Mission Hill Reserve Chardonnay is very nice at $20/bottle.  California's J Lohr Shiraz is quite decadent at $22/bottle.
Wine and music go together nicely, no?  What happens when your favorite musician  gets involved in wine making?  Dreaming Tree Vineyards is one such winemaker …  How a song is like wine…
Want more?  This clip is more about the wine making…check out the beautiful property of Dreaming Tree Vineyards…their wines are reasonably priced as well…
Dave Matthews said…""There has been this snobbery around wine that makes it seem exclusive.  It's not true.  It isn't, because wine is for everybody and it's fantastic stuff."
Yes, Dave pitches me a strike again.  I've crushed on him since Under the Table and Dreaming and now, he makes wine….what's a girl to do?
Turns out there are lots of nice wines for every budget, even a divorce budget.  The trick is finding reasonably priced  bottles that are still worthy of your palette.  Try some of my recommendations and I am definitely going to try yours.  Who needs a $65 bottle to say we're drinking nice wine? Not us and not Dave.
Are you a Pinner?  Me too.  Let's Pin together!  Check out my VINO board
I need some recommendations from you, my friends.  What's your favorite 'go to' red or white?
Leave a comment, I LOVE 'em!
Before you go,  my blogging friend Mike Vogler of Past My Curfew is having a giveaway on his site this week!  Hop over to check out his fun and entertaining blog and leave a comment for a chance to win $200!
Pssst, did you enjoy this post?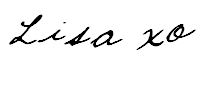 Know someone who would enjoy this post? Share it!
Related Posts: