ANATOMY OF A LAWSUIT
"When you have no basis for an argument, abuse the plaintiff."
Marcus Tullius Cicero – Roman Lawyer 106 BC – 43 BC
---
27.      The defendant denies, as alleged in paragraphs 11, 12, 13, and 14 of the Notice of Civil Claim, that the plaintiff was told by Al Thomson that the defendant would restore her to a  15% interest in the defendant or that the purchase price would be the same as the amount paid to 550934 for its interest in the defendant.
 28.          The defendant further denies the existence of the alleged Reinstatement Agreement, or that the plaintiff took any steps in reliance on the alleged Agreement.                        
In the Supreme Court of British Columbia
(BEFORE MASTER BAKER)
PROCEEDINGS IN CHAMBERS
(Excerpt – 2:27:28 p.m. to 3:32:30 p.m.)
 Vancouver, B.C. July 6, 2017
DAN COLES:  I just want to take the court — so this is the April 5, 2016 examination for discovery of Mr. Thomson … but here we have Mr. Thomson's evidence [as read in]:
Q. Had you made at the time any representation to her that after 934's
interest in the partnership was terminated, she would be re-admitted to
the partnership?
A. Yes.
Q. What did you understand the purpose of terminating 934 from the partnership to be?
A. Well, it was to remove a competing partner from the partnership.
Q. Was the competing partner that you referred to earlier in your evidence Mr. Gordon Taylor?
A. Yes.
Q. Was there any other reason, to your knowledge, for the partnership to terminate 934's interest other than to remove Gordon Taylor from the affairs of the partnership?
A. No. No other reason.
Q. Was it your intention in facilitating the termination of 934's partnership's interest to prevent the plaintiff from participating in the partnership?
A. No.
Q. Would you agree with me that it's always been your intention to allow the plaintiff to resume participation in the partnership?
A. Yes.
Q. Would you agree that it's always been your intention to allow the plaintiff to regain an equity interest in the partnership?
A. Yes.
Q. Would you agree with me that you communicated these intentions to the plaintiff prior to 934's termination?
A. Probably.
Q. You have no reason to deny that you have communicated those intentions to her?
A. No, I don't.
Q. During the Gordon Taylor litigation that we discussed briefly before the coffee break, you confirmed with the plaintiff that she will become a partner again once litigation was concluded; is that correct?
A. Yes, that was the expectation.
Q. Well, it's more than an expectation, sir. I'm suggesting that it was a representation made by you; is that correct?
A. I would have expected her to be reinstated.
Q. You told her that?
A. Yes.
Q. My suggestion to you is that when discussions were happening in the fall of 2009 with respect to the termination of 934 from the partnership agreement, you advised the plaintiff that she will be re-admitted on the same terms to the partnership; is that correct?
A. Well, it would be the same. I mean, it would be the same agreement, right, as it would be current at the time, right, yes, of course.
Q. My question is just does this accord with your recollection in the summer of 2013 that it was contemplated by the partnership that 934 be reinstated?
A. Yes. Not necessarily that summer, but sometime — and this is just trying to get a grip on all of the mechanics of doing it.
Q. But you would agree with me that, as far as you were concerned, and evidently Jim Thomson, who is the president, there was a plan to reinstate 934 into the partnership?
A. There had been a plan. From the time that Gordon Taylor was removed from the partnership, there had been a plan to reinstate Lisa into the partnership.
Q. And does that statement accord with your understanding of how the plaintiff's reinstatement would work?
A. Yes, it sounds reasonable that would be done.
Q. And I am just confirming your earlier evidence that in November of 2009, the representation to Lisa, the plaintiff, was 934's interest is going to be terminated, and when that issue with Taylor was resolved, we readmit you back  into the partnership on terms equivalent to the other partners as the agreement then stood. That's what I understand you told me earlier today?
A. Yeah. I think that's fair to say, yeah.
Safarik v. Ocean Fisheries Ltd., 1995 CanLII 6269 (BC CA)
BC Court of Appeal

100        Family companies are very different from non-family companies.  They are different because, usually when a young man joins his father in the business, he does so trusting his father to do right by him and the father intends to do right.  Thus no contracts are drawn up.  It is not unusual for differences to arise as they did here, not because either father or son is dishonourable but because each sees the world through different eyes.
101        If this were not a family company, but a company in which the respondent had simply bought his common shares and in buying them had decided not to be a director for whatever reason, there would be no case for an order under s. 295(3).
102        But, in my opinion, it is not erroneous to take a more liberal approach to the words "just and equitable" in the case of a family company in which one of the family after many years of service is no longer permitted to participate in the business.
---
18.     In or about September, 2012, the relationship between Lisa and the rest of the family, including me, was seriously damaged when we discovered that Lisa was publishing blog postings, casting us in a false and unflattering manner. Attached hereto and marked as Exhibit "E" is a copy of a blog post Lisa authored, dated August 30, 2012, entitled: "When You're the 99% in a 1% Family"    

"One person died Friday, July 13 after an early morning fire at this apartment building in the 5500-block of 16th Avenue in Tsawwassen. Fire crews were called to the building at about 1:50 a.m."  Delta Optimist
Ontario Court of Appeal 
The desire — understandable and genuine as it may be — to chastise and correct the actual and perceived failing of a son or brother in his personal life, is not a basis for ignoring the duties and obligations which the parent and sibling owe in their corporate capacities to the son and brother in his corporate capacity. In circumstances such as these, the strictures of the O.B.C.A. and of  corporate law override the family desires. In their corporate capacity as directors they are required to act in good faith and in the best interests of the company, and not for some extraneous purpose.
Here, the Naneffs may have felt that their interests as a family in dealing with Alex's perceived failings and the interests of the Rainbow Group in this respect were one and the same. They are not. Alex's personal life had no adverse effect on his business/company life.
I agree that family differences can never justify oppression under s. 248 of the O.B.C.A.
---
Bauscher-Grant Farms Inc. v. Lake Diefenbaker Potato Corp., 1998 CanLII 13396 (SK QB)

[30]          An order reinstating the shares of the applicant in LDPC is of little value to the applicant unless its Partnership interest in LLLP is also reinstated.  B-G Farms relies on Caprealco Inc. v. St. Paul's Square Inc., [1998] O.J. No. 1744 and Re Lehndorff General Partner Ltd. (1993), 9 B.L.R. (2d) 275 (Ont. Ct.J. Gen. Div.) as authority for the granting of an oppression remedy that affects a Partnership interest as well as shares in a corporation. 
Runnalls v. Regent Holdings Ltd., 2008 BCSC 1073 (CanLII) — 2008-08-07
 [28]          In many companies, the remedy for a shareholder in the position of these respondents is  simply to sell his or her shares to any buyer who can be found.  That is not an option for these petitioners, who are shareholders in what  has always been a family company.   And,  as Southin J.A. said in Safarik v. Ocean Fisheries, supra, "in a company with no history of paying dividends, shares are in reality worthless unless they can be realized."
Edenvale Restoration Specialists Ltd. v. British Columbia (Finance), 2013 BCCA

[19]    The Crown had argued two things in Seven Mile Dam Contractors. First, it submitted that, as the definition of "person" in the Interpretation Act, S.B.C. 1974, c. 42, included Partnerships, the Partnership was a person and qualified as a "purchaser" under the Tax Act. Its second argument was that Partners do not have an ownership interest in the assets of the Partnership.
[20]       Both of these arguments were rejected by the Supreme Court and the Court of Appeal. On the first argument, the courts held that Partnerships are not separate legal entities and that the general law of Partnership was not displaced by the definition in the Interpretation Act.
On the second argument, the courts held the Partners do have a property interest in the specific assets. In connection with the second argument, Mr. Justice Hutcheon said the following on behalf of the Court of Appeal (at 400): Certainly a Partner has restricted rights with respect to the assets of the Partnership as a result of the provisions of the Partnership Act, R.S.B.C. 1960, c. 277 [now R.S.B.C. 1979, c. 312]. One Partner, as Mr. Wallace put it, cannot simply reach into the Partnership unilaterally and remove or change a Partnership asset. In concert, however, the Partners may sell a Partnership asset. In my opinion that is a sale by the Partners of their individual interests in the specific asset.
---
*Lisa Thomson v. A.R. Thomson Group
Notice of Civil Claim – Filed October 16, 2015

*550934 BC Ltd. v. Thomson Valve & Fitting Partnership
Notice of Civil Claim –  (pending filing)
*LLT Holdings Inc. v. 550920 BC Ltd.
Audit Petition – Filed November 5, 2015
Audit Affidavit – Petitioner
*Lisa Thomson v. Al Thomson & AR Thomson Ltd.
Delta Property Petition – Filed March 8, 2017
Delta Property Affidavit – Petitioner

*Lisa Thomson, 550934 BC Ltd & LLT Holdings Inc. v. Al Thomson
Notice of Civil Claim– Filed September 13, 2017
Response to Civil Claim– Filed December 19, 2017
*LLT Holdings Inc. & Lisa Thomson v. 550920 BC Ltd.
Oppression Petition  – Filed October 16, 2017
Oppression Affidavit – Petitioner 
Witness List – Plaintiff – UPDATED August 2017
---
Legal Articles
Evidence Prior to Trial
Acting In Good Faith
Third-party Litigation Funding
Four Elements of Civil Fraud


---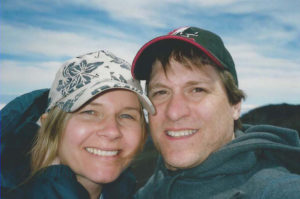 *Civil claims have yet to be proven in court.
Know someone who would enjoy this post? Share it!