My work in progress is The Icing On The Cake, a short story collection about love lost and won.  In the past, I shared an excerpt from one of the stories with you here on the blog. Although I have shelved it due to ____________ (fill in the blank with any excuse), I have not given up on it. I believe hope my fiction writing and also believe hope that my readers will get something out of my short story collection.
What stage is it at, you may be wondering. It's been through a handful of 'beta readers' where they each made valuable suggestions. I made some of those recommended changes. Then it went through the first round of professional edits by both Chrys Fey and Jeri Walker who I highly recommend either of these ladies for fiction editing. I've been working on those edits as I mentioned however, I have also shelved it mentally for a few months.
Now seems like a good time to put a story excerpt out there for you to enjoy and to motivate me to get back to the collection. This one is the last one I wrote in the series and the only one written in first person. I'll be curious to get your feedback, Escapees. I should mention, I haven't chosen a cover for the collection quite yet so today, I'm using one of my purchased photos. It seems to capture the mood of this particular short story.
"Lost Hearts" is one of my favorites. I also wrote this more recently than the other stories. I may switch the order of the stories before final publishing. It's interesting, did you know there's an art to the order of your short stories? I may have to swap what was going to be my first one "False Cohesion" with another title, "Sarah's Decision". One is more hopeful than the other…anyhow, back to "Lost Hearts".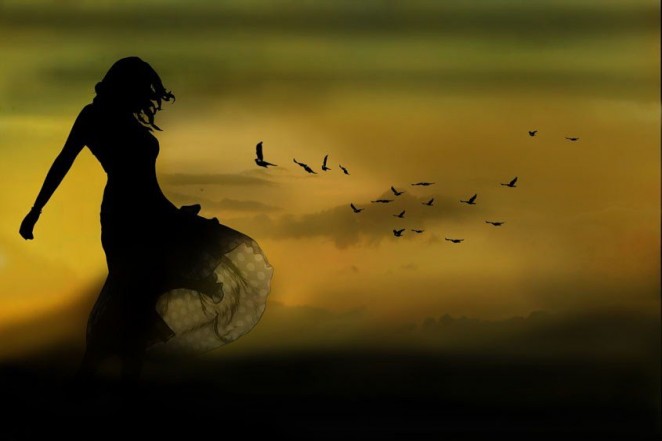 This story came to me out of the blue. I guess I wondered what it was like to become a widow at a young age and that's when Rachel came to me. A no nonsense, young woman. She doesn't like to wear the color pink. She doesn't like malls. Her favorite movie is "Secretary".  She recently deleted her Facebook account. She also avoids her mother's phone calls because her mother can read her mind. I guess you could say she's kind of antisocial and for good reason. Lucky for her, she has a best friend who keeps her grounded after a tragedy that has left her isolated. The surprise is, who ends up saving whom.
"Lost Hearts"
     "Sometimes I hate him. I hate him for his absence. I hate him for dying and leaving me here in this shit hole. Isn't that ridiculous? As if he had any control over what happened. As if it was his choice. I had never known such irrational thoughts before the day I lost Dan.
     Good grief. There's nothing good about it. It makes everything flat. You can't tell light from dark. It pricks the skin and runs through your bloodstream, like a lost little bird. It flutters, dips and soars with every breath you take. It eats you alive. Grief turns blood cells from red to white, weakening your immunity. You feel achy all the time.  Everything loses its meaning and beauty goes unseen.
     I'm starting my journal, finally after months of my therapist telling me it would help me heal. I didn't really believe writing down my thoughts was going to help, so I put it off—until now.  I won't be writing it in a traditional journal kind of fashion though. There won't be dates and what I did today so don't expect that. There won't be what I ate and such because these days, to be honest I'm lucky if I eat anything. It may not even make sense to you but I know I can tell you anything. You won't judge me. I may even write conversations. So, like I said this isn't your traditional journal or diary.
     It's been a year since he left. It might as well be a day. Sometimes I still smile and reach over in the bed, before I'm fully awake. When my eyes open, one at a time, I'm forced to grieve all over again as if it's the first day. A movie, a television show, a random thought will put him right beside me. Did I mention my friend Alex says she is getting a divorce? She can't stand her husband anymore, she says.
     "It's the little things he does, ya know?" she says.
 Oh, don't I know it, I think. The little things are the beat to the heart of the relationship. Instead I say,  "I guess."
       "I gotta go, Rach. Can we get together soon?"
        "I guess." is all I can say.
     Yes, the little things are the beat to the heart of the relationship. Gawd, I miss Dan.  The way he made me toast, a little too light and my tea a little too strong. The way his favorite color was grey. The way he wore his favorite shoes, no matter what the occasion was. The sound of his voice. His laugh. I even miss him being angry at me. No one gets angry with me anymore. And the smell of his hair, I've almost forgotten. These things are hallucinations that slip through my fingers. They're not mine to keep anymore.
     When Alex called yesterday and I had little to no intention of calling her back. There was this niggling resentment building inside me that I had no business feeling. I didn't even understand where it was coming from. Yes, Alex was maybe going to leave Ray but that wasn't any of my bloody business yet it didn't stop me from stewing over it. Why couldn't she appreciate what she had? Why must she shit all over something decent. Do people leave their husband or wife over spilled milk or because they forgot to pick up their dirty socks off the bedroom floor or because they left the tea bag in the sink? I would kill to have my Danny do that. To find a tea bag in the sink or his socks on the floor, I would think I've found pirate's treasure.
     My phone is ringing again. Actually, it's vibrating.  I haven't heard it ring in almost a year, that's how long I've had the ringer off. It's easier to ignore people when my phone's on vibrate. Ignoring people is better than pretending I'm fine.  I even deleted my facebook account because I couldn't take the happy pictures of people I'll probably never actually see in person ever again. Why do I need to see everyone else's happiness when I can barely get out of bed because of this so-called God? They didn't warn me at church when I was a little girl holding my mother's hand on Sunday mornings. They didn't say "Watch out because God is a thief." He stole my husband and future children in one fell swoop.
     My grief is over. At least, it should be over according to the experts. That is one of the biggest lies people tell you. Time heals. No, it doesn't. Now I can tell you the truth and that's what I intend to do here, in my journal. You won't judge. Can I just say that I bet not one of those experts lost their love suddenly and without saying good-bye. If they did, they wouldn't prescribe to that false belief about time being a healer. They would and should know better. Instead, they don't even know what they're talking about.
     Earlier, I said he left. Dan didn't leave willingly. He was taken. I still have a hard time thinking of the actual event. The therapist said that's normal. As if I'm normal. I don't feel normal, not in the least bit. If I say he left, it's easier to stomach and to process.
     He was taken. Taken. Taken. Taken. Taken. Maybe if I write that word one hundred times, it will be easier to accept.
     I better get out of this bed. This bed is where I dream. I dream of my old life with Dan. The dreams keep me tangled in the bed covers unable to move for what seems like minutes. When I check the bedside clock, hours have passed. In and out of dreams, with Dan. Getting out of bed earlier was one of the goals I set for myself. It was an exercise my therapist recommended.
     I'll start with a cup of coffee. It might help. Monday I'm back to work after almost a year away but for now, it's another Saturday without him. What to do? Almost every Saturday Dan and I would go for a run together along the river, get our grocery shopping done, come home and shower together. After, we would have tea and often we go out to see a movie in the evening. It wasn't an exciting routine but a comforting one. Dan and I somehow made the most mundane chores entertaining. I feel lost. Floating in a sea of things to do for couples, not widows. I see them, too. I see the couples out shopping together and sometimes I stop and stare in envy. Sometimes, I stop and stare in remembrance. It's the little things you do together that seem to me are the most memorable.  I started going to a different grocery store because as ridiculous as it sounds, it hurt to go to 'our' store. I had to walk a different aisle so to speak. It's Saturday again.
     I'm falling apart from the inside out but no one can see it. My doctor recommended I take anti- depressants. I refused. I'd rather feel flat and angry than flat and dead. Besides, there is no cure for grief (they say the same thing about love). A pill would only delay the inevitable and provide false relief. It would surely pounce upon me later like a predator coming out of the darkness when I least expected it. That would be terrifying and crippling. Today, I'm only maimed.
     My friends and family want me cured. I resent that, too. I will not be cured. It can't be cured. I'm going to be forced to lose my senses for a while. I'm going to be forced to mourn and pray for tears because somewhere along the way my tears stopped. The well of sorrow although full, has run dry. It's a horrible numbness that has come over me. I've been robbed of my tears, the last expression for Dan.
     His mother called last week, I couldn't take the call. It's too painful. I know, you're probably wondering if I might feel closer to Dan if I saw her but I can tell you, it only intensifies the loss.  Two griefs are double the pain. It stands to reason that when you're with the person you're sharing your grief with, it's an overwhelming wave and you risk drowning in it together. Add empathy to the mix and you're knocked off your feet.
     I met Dan's mother two months after we began dating. Dan and I were in our second year of the same college. He was in my psych class and I would see him lumbering down the halls. He was tall and hard to miss with his jean jacket, mop of sandy colored hair and crooked smile. At first, I told him 'let's keep it casual' and that worked for a while. It didn't take long though, for us both to realize this was different than a casual fling. When he asked me to go with him to his mother's I was nervous. I still remember what I wore that day. I wore a white blouse, topped with my favorite blue sweater and a cotton skirt (Alex insisted I wear a skirt) with a pair of boots. It was autumn and when we drove, I remember feeling the warmth of Dan beside me. I remember knowing somehow, that we would do this forever. Ride in the car, look out at the changing leaves. Dan's mother couldn't have been more open and warm. I was at ease immediately. Her smile seemed to mirror Dan's and her honest and easy manner was instantly comforting…"
Well, that's only one third of the story. I hope you enjoyed that taste of The Icing On The Cake. I hope to have final edits done and get this baby out on Amazon soon after the New Year.
Out of curiosity, did you find the font easy or hard to read? Incidentally, Google Readability liked the large font. It's more important that my human readers like the font 🙂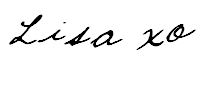 Know someone who would enjoy this post? Share it!
Related Posts: