So, we're switching it up here at The great Escape Blog and throwing in some fiction. I've been working on a short story collection titled The Icing On the Cake. Each story features a marriage in trouble or a divorce under way.  Before you sigh and tell me 'that sounds depressing…', I wrote a few for the romantics about finding love unexpectedly after divorce. In this collection of stories there is inspiration, desperation, heartache and joy. It's a work in progress but it's also time to share a little taste with you, dear readers.
Today I want to share a small EXCERPT of the first story in the series. To be honest, it's not so much that I want to as I think it's time to overcome my fear of imperfection, when it comes to my fiction writing. Just posting this small excerpt had me making some edits and improvements. Sharing has forced me to 'work on' my story and as any writer knows, that's a positive!
Meet my first character, Ashley Corrigan. A restless woman in a cool, childless marriage. Ashley has plenty of opportunity to warm up with men she often meets through her work as an interior designer. You might judge her or maybe you identify with her.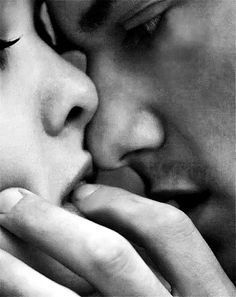 Story I: False Cohesion
(excerpt)
When she opened her eyes at the break of dawn, the first thing on her mind was him. The first face she pictured was his. His face screwed up in ecstasy, saying her name. His smiling mouth and scrunched eyes were staring back at her haunting her before she could even wipe the sleep from her eyes.  This has to stop. She glances over at her husband, snoring lightly beside her.
He hasn't touched her in months and this cold breeze blowing through the middle of their bed was their normal.  The early light cast a blue shadow over his suit, neatly hung at the closet door. He was passionate about his clothing and his appearance. Bill was neat and passionate. Wasn't passion supposed to be messy?
Her sleepy eyes roamed over their bedroom and she wondered at the false cohesion of the décor.  False cohesiveness. Falsely cohesive: a false state of unity. She played with the words silently in her head. The floral here and the stripes there made it appear as if the couple who resided here really were together.  There was just the right amount of masculine and feminine. She created the facade. It was a lie.
If they were cohesive why was she desperately seeking validation in other bedrooms. Lately she found it in Robert's bedroom, a newly divorced and slightly younger man. She had met him at work. She met many men at work and for years had remained cool, aloof and true to Bill. For years she remained loyal, seeking an impossible intimacy in her marriage. This failed effort didn't excuse her cheating ways and she knew that. Deep in her frozen heart's core, she knew she was wrong. If anyone found out what kind of woman she really was, she would die. They have names for women like me, she thought. She would surely die if Bill found her out. He would have nothing to do with her and in fact, would likely kick her out of their home. He has told her in the past that if she screwed up, he wouldn't be apt to share their wealth. He was the lawyer. He made the money. Big time lawyer, I get it Ashley thought, absently.
Thoughts of her disloyalty were fleeting as she yawned and padded through the hall in her housecoat.  Passing by the hallway mirror she caught a reflection of a woman still able to wake up attractive. One day, she knew very well it was only a matter of time, her looks would do less for her.
She was meeting Robert this afternoon and all she could think of was the anticipated bliss. It got her through the rote morning routine. Putting coffee on, getting out the breakfast ingredients and prepping lunch for work. Soon Bill would appear in the kitchen showered and fully dressed. His law firm had a major client they were attending trial conference with today. Bill was always well prepared for his courtroom trials.  He was ill prepared, Ashley had a hunch, for what life might throw at him outside the courtroom. Without a judge to hand down a sentence what would he do? How would he know who was right and who was wrong?
As Bill was coming down the stairs, Ashley was climbing up. They shared a formal morning greeting. She couldn't look him in the eye on the days she met Robert. It was John before that and Greg before John and Ethan before that. She was empowered by the sex. The empowerment gave Ashley confidence and outweighed the guilt. It was addictive.
               'Have you seen Bill's wife lately? She's positively glowing. It looks like she just got back from a relaxing holiday. I wonder what her secret is..?'
                'She's getting some on the side…' the two women laughed and sipped on their white wine.

Ashley plays back, in her mind this imaginary conversation between the wives of Bill's colleagues. Idle gossip she may be the subject of and wanted to avoid without compromise. Ashley gave her head a gentle shake to bring her back to her morning routine.  As the hot water flowed soothingly over her head and down her back, she thought of what to wear and how Robert's hands would undress her slowly. Today she was meeting clients in the office and could dress up without worrying about muddy work site visits. A skirt, high heels and her navy blue button up, silk blouse would do nicely. Robert was adept at buttons and enjoyed the soft, silky fabrics against his skin…
Will Ashley get caught and lose everything? Will she leave Bill?
I'll keep you posted, Escapees as to The Icing On The Cake upcoming publication. It will be available as an e-book. In the meantime, I will share a few more excerpts from the collection.
Don't miss a post, sign up using the Hello bar 🙂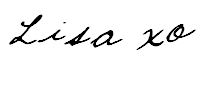 Know someone who would enjoy this post? Share it!
Related Posts: