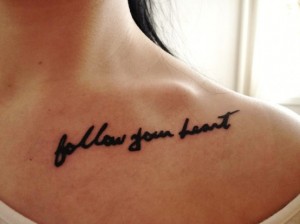 Are you inked?  If not, are you thinking about getting a tattoo?  Are these thoughts connected to an event in your life such as divorce, marriage, death, love?  It's human nature to want to mark an event with a celebration or a ceremony and sometimes with INK.
Speaking of ceremonies, I've been hearing much ado about divorce parties.  It's a positive take on what is normally perceived as a negative event in our lives— making lemonade, if you will.  Divorce showers are even a thing.  So, if we can 'celebrate' the end of a marriage would we also mark it with a tattoo?
When I watch some of the ink reality shows I take notice of the various reasons people have for getting inked and their personal design choice.  A couple get engaged, for example and they decide to get matching tattoos.  I know! It has 'regret' written all over it but who are we to judge the young and in love?  Note to self: Tattoos are more permanent than most marriages.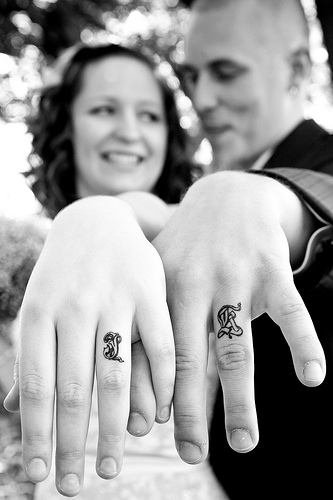 I know a young woman who decided to get her first tattoo after her break up from her boyfriend.  It's a bird symbolizing freedom (I suppose).  I sometimes wonder though, isn't that putting a permanent memory on that particular break up?  If it was me, I would look down at that tattoo and think of that boy who broke my heart.  That isn't something I want stamped on my skin.  But that's just me, an old fashioned girl.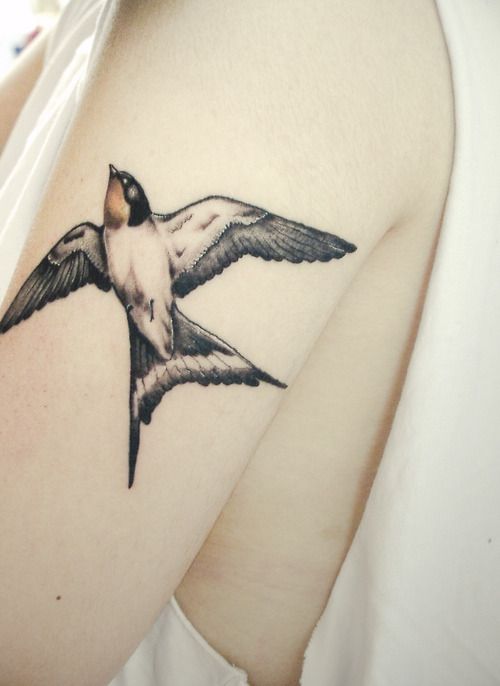 As well, I've seen many people who tattoo the initials or a birth date to remind them of their loved one who now has passed on.  I think that's very touching and very personal.  But does it make us sad or happy to look and see that reminder at any given moment?
Case in point, twenty years from now I'm not sure I would want an inked memory of my state of mind during divorce. It might trigger sad memories.
Also, because we go through emotional highs and lows during divorce it might be kind of dangerous to make a permanent decision like getting a tattoo.  Two years from now we might wonder why we did that.   I know for me, I'll go shopping at the change of season and buy myself a cute dress or shoes.  One week later I'll wonder what I was thinking.  Why?  I decide I don't care for the color or the fit….I probably got sucked into buying it because it was on sale.  Yes, I'm a sucker for a sale and often regret the purchase.  Lucky for me tattoos don't go on sale or I would have more than a few by now.
Maybe it's just me, but I probably wouldn't love a tattoo for life and would end up having it removed.  This has caused me to hesitate on such a big decision.  First, deciding 'if' getting one is right for me and then deciding 'what' it should be.
Don't get me wrong, tattoos can look quite sexy on young and beautiful bodies.  Inevitably though, time changes us.  It changes our bodies and our taste.
I guess I'll stick to the Divorce shower idea…
On that note, would you or did you get a tattoo to mark the end of your marriage?  Maybe a symbol of freedom or your divorce date in Roman Numerals…not sure what people are doing on this subject but I would love to hear more.  Were you already inked before you were married?  If so, did you ever have a tattoo removed because it reminded you of your ex?  This is juicy….chime in!
Join in the divorce support party! Sign in at the Hello Bar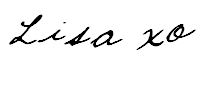 Know someone who would enjoy this post? Share it!
Related Posts: