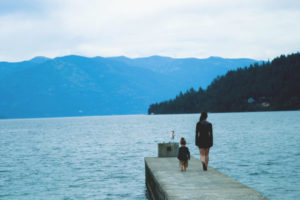 Happy Sunday, Escapees. Today I'm over at Vishnu's blog answering some burning divorce questions. I think you will find this an interesting interview and one worth sharing with loved ones who may be thinking about divorce right now. Here's a snippet;
What led you to leave your marriage?
Well, I guess you won't be surprised when I say it was multiple things rather than one event. It was many small and big things over many years that ultimately led to the demise of my marriage. I finally accepted my unhappiness at the core of my being and gave myself permission to accept that life wasn't turning out the way I expected. I faced the fact that it had to change. I realized too that ending a marriage, knowing what we need in our life to live authentically, is a very personal matter. Continue reading "My Interview at Vishnu's Virtues"
Know someone who would enjoy this post? Share it!
Related Posts: