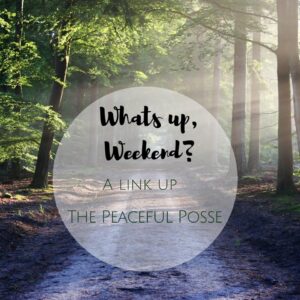 I have been working diligently on my fiction writing and enjoying every minute of it. The only problem is it has left me with less time to blog.
Today, I'm linking up with Charlotte, Lyndsay, Beth for What's up weekend… Continue reading "What's Up Weekend?"
Know someone who would enjoy this post? Share it!
Related Posts: