I wouldn't have ever thought someone would ask me for tips on keeping the household organized during divorce 😉 They obviously don't know me, right? Well, to be fair I did learn a thing or two about correcting some of my own disorganization during divorce. I guess I am qualified to write this post, after all.
Just last week I got this comment on my previous post, Staying Organized During Divorce-Tips;
"Thanks for posting this article, Lisa. I'm currently going through a divorce, so I appreciated some of the tips that you've shared with us. I hadn't thought of printing out bills and emails from my lawyer; maybe it would be a good idea to do that. Do you have any tips to keep the house clean and organized while going through divorce? Now that would really help! Thanks for sharing."
We can thank my new reader, Lily, for inspiring this part II, focusing on staying organized at home during divorce.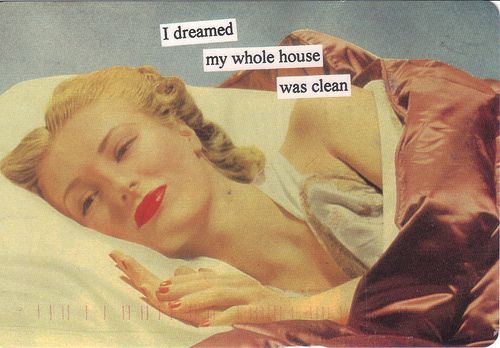 First, what makes our households different during divorce than any other time in our life? I can think of a few things;
1) Our children are coming and going weekly with a shared parenting arrangement
2) We have more bills and expenses than normal plus we are solely responsible for paying them on time
3) We may be working outside the home for the first time in many years
4) Our household income is less than when we were married
5) The divorce sucks our energy. We have less time and energy for the housework and chores.
6) We are solely responsible for fixing things that break and malfunction around the house or apartment. (unless we're renting in which case you can call the superintendent for assistance 😉  a renting bonus)
With these points in mind, let's take a look at how we can improve or simply maintain home organization during divorce.
1) Buy extra necessities for the children to keep at your house. Don't allow them to pack them up when they leave to go to Dad's house. For example; extra underwear, gym shorts for school, school supplies  (i.e. that pesky calculator they always forget but need for their exam tomorrow), extra socks, toothbrushes and anything else you can think of that they will need but inevitably forget at their dad's house.
2) Maintain and update physical files of your household expenses and activities. Also, get on-line for as many bill payments as possible. This will reduce your risk of late payments and therefore reduce late penalty fees which can add up quickly. Continue to have credit card statements and any companies you have an account with send their paper bills in the mail. It is impossible to forget when you get a hard copy of the bill. If it's on line, it's easy to forget to check what's due and when. The physical copy is a back up reminder. Works for me!
3) Re-booting our career takes time away from home. We might have to re-certify or re-educate first. We might find ourselves working for peanuts, trying to update our work experience. With less time at home, it helps to designate a day or days of the week to get certain household chores done. Instead of doing a little something everyday, which can be tiring and oppressive, maybe designate Friday as laundry and grocery day? Saturday is house cleaning day? Make the kids help. Now is not the time to let them slack off. Set up their chore schedule, too! Many hands make for light work…
4) Budget. While we have less income, it seems that life is costing us more and that's because it is. The conundrum of divorce; it's great for the economy but not our own economy. Set up your budget if you haven't already. Most lawyers will have you do this anyhow as part of defining your support payment needs. Once you have your expenses and income in ink you can begin to analyze it. Figure out where you can cut back expenses and how much you can save. Even $5/month in an emergency fund is better than nothing. Less restaurant eating will certainly cut back expenses in a hurry. You'll find you will make small changes in your lifestyle. You will come to realize you don't need as much as you want. Cutting back doesn't mean complete deprivation. It just means less. It can be a liberating part of the divorce process. Don't underestimate the power of small changes. Being a conscious and mindful shopper can really help you stay within your budget.
5) Shop smarter and eat healthier. The fact is, our energy levels might be low. We're emotionally drained much of the time. We're on a roller coaster ride, not knowing for sure what's going to happen next. Staying organized in this emotional state is a challenge. I recommend trying your best to nourish your body with healthy foods. It's okay to eat junk once in a while but be careful about skipping meals. This will only drain you more. When you grocery shop, think about refueling your body as you put stuff in your shopping cart. More nourishing food in the refrigerator and kitchen cabinets, means more energy for you and your kids to balance out the emotional demands of your divorce. Don't forget to use the coupons to save $, it's all part of the mindful shopping experience. Keeping up with household chores on less time? See #3.
6) Things breaking around the house are inevitable but fixing them is another story. A broken ceiling fan can bring us to tears. Why? It's the exclamation point on our being alone. No one to help. It's only you…and you haven't a clue how to fix it. Well, we can always learn. There will be some things like a broken gas fireplace or plumbing issue that we'll have no choice but to call in a pro or a handy man(which is why we'll need the emergency fund). BTW, I wrote a highly inappropriate post about the benefits of finding a good handy man here. On the other hand, we can learn to fix a few things ourselves via Google searches. I'd like to give a shout out to Vanessa at Heels and a Toolbox . She provides detailed, how to instructions for fixing things around the house, for the single woman. Brilliant!
The Benefits of an organized household?
Improved health
More time for fun things
Efficient bill payment
You can find things
You don't always buy duplicates by mistake
Eating healthier
Better mood
Less tired/more energy
You won't miss important events
Happier kids
With the each unique situation, our household needs for organization change. Whether it's because of divorce or any other major change like illness, moving or downsizing, we need to take a fresh look at what's working and what isn't in our household organization. An organized home makes a happy soul, just ask Marie Kondo, author of bestseller The Life Changing Magic Of Tidying Up. You'll find some inspiration from her Japanese decluttering philosophy.
How do you keep your household organized amidst chaos? Share your tips!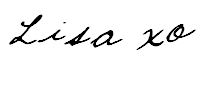 Know someone who would enjoy this post? Share it!
Related Posts: