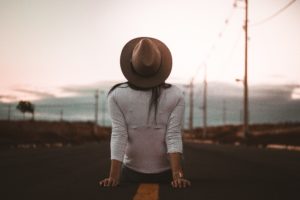 Well, I'm sitting in a smokey haze. It's not that I've taken up smoking but it's the forest, wild-fire smoke that has blown into town this week. It's cast a yellow tint to everything including my brain.
Maybe it's a summer slacker thing, but I've been avoiding my blog. Although I have more than a few drafts that are ready, I have hesitated in clicking the publish button. Don't ask me why.
Today, let's talk writing, editing, Hemingway, and literature.
The short story collection–TBPS (to be published soon)
You'll recall my short story collection titled The Icing On The Cake. I've officially changed the title to Lost Hearts, after the final short story in the collection. I felt it captured the collection quite well and I'm following literary tradition in naming the collection after one of the stories.
Besides, when I googled my original working title, many cookbooks popped up. Same with a search on Amazon. While I still love the original title's play on words, I decided it was misleading.
Hemingway over simplified when he said "Write drunk, edit sober."
I'm so very close to completing the final edits for Lost Hearts-–so very close. There's the one story I'm still re-working. New York Dreams is sitting on my desk with all my notes and scratched out sections…almost there. No one told me how excruciating the editing process can be.
Then I had an idea. Why not approach this edit with slow and rich deliberation? Choose my words with joy and reverence. Hmmm, what a new idea. Instead of agonizing over words and sentences…take pleasure in the manipulation of the story. Ask myself; "Is that what you want to say or can you say that better?"
Thus I'm enjoying the process more. That is, the process of butchering my original writing and my 'brilliant', original thoughts for my main characters. The thing is, I've grown to love these characters.
"Writing is one-third wit and two-thirds perseverance"
I thought about abandoning this whole collection. At the second round of edits the monster in my head told me it was a stupid project that wasn't worth anyone reading. But my heart said there was no way I could abandon any of these characters. Their stories need to be told and to be read. I love them too much to leave them now. Does that sound weird?
Whether it's weird or not really doesn't matter. That passion is what I needed to carry on with the project. When I should be doing something more productive, I'm sitting at my desk getting into the heads of people who don't even exist.
Speaking of people who only exist on paper, I will be interviewing Kora Stone here on the blog. She's my MC in New York Dreams and I'd like my readers to get to know her. Heck, there's some things I'd like to know about her. This will be a good way for me to find some things out, too. More importantly, I think you will be inspired by her.
This is my reality. Concocting fictional characters with rich lives, emotions spilling off the page until it turns red.
Who do I think I am anyway, a writer? Well, turns out I am. A writer that is.
It's not the smokey haze that's got me all crazy like. No, it's just me, writing fiction, heart on my sleeve, blood on the page.
"There is nothing to writing. All you do is sit down at a typewriter and bleed." Ernest Hemingway
I fell in love with Hemingway books in my early 20's. The first one I read was  The Sun Also Rises. It was the summer of '86 and I had my nose in a book everyday. When I got my hands on Hemingway, his words had me hungering for more than Danielle Steele. Yup, that was one of my favorite authors back then. That summer I discovered John Irving when I read a second hand copy of Cider House Rules. Again, I fell in love with his storytelling. Actually, correction; the first book I read of Irving's was The World According to Garp. That was in 1981…so I was reading more than just Danielle Steele in my teens. Later, I read A Prayer for Owen Meany. I think that's my favorite Irving book, to date.
So now I've evolved from reader to non-fiction writer to fiction writer. It's been a learning curve, for sure. I LOVE it so much that if I'm having a down day, I start writing/editing my stories or any WIP. What happens? Time flies and my heart wakes up. I feel like I can do anything if I can finish a chapter. In the meantime, let's hope the fires die out and the smoke blows over.
"Writing is tonic for the soul"-lisa thomson
Maybe it isn't quite as profound as Hem, but it's mine.
Do you write fiction? Are you a blogger? How is your summer going?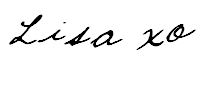 Know someone who would enjoy this post? Share it!
Related Posts: