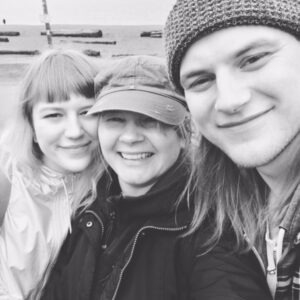 They say if you raise your children right, you set their roots so they can later grow wings…or something to that effect. I'm thinking upon my son's one year departure to Australia, that the wings may have grown too large, uplifting those roots. I guess that's the idea though and no one is to blame a young man for wanting to travel and work abroad. It's the experience of a life-time that rarely repeats.
As we age, the opportunities to use our wings lessen while we help others grow their roots. We get 'tied' or 'rooted' down.
I'm waxing philosophical here. It's hard to let go but it's something I'm learning to do. It's hard to watch him leave but I know it's his path.
Spreading his wings is something he has to do. Keeping him rooted is something I have to do. Motherhood. It's a contradiction. What are ya going to do? They have no idea the depth of love we mothers have for them. If they knew, it would scare them.
Roots and wings—find a balance. Watch them fly and fall sometimes. In truth, my son finds his wings with Red Bull on some days. Still, I know that I've taught him all I could in the wee hours (or is it the wee years?). Some say the first five years make the man (or woman). It's time to let go and trust in the Universe that he will find what he needs at the right time and always make a decision that is best for him.
I already know he will make decisions that help others too. His empathy is high and I pray no one takes advantage of that.
As a mother, you try to prepare them for the world but there's nothing to prepare you for when they fly. The empty nest is a tough thing. Knowing they'll be back helps immensely. Also, knowing they are gaining valuable life experience helps us accept their absence.
I've dropped him off at the airport this afternoon. Saying goodbye wasn't as hard as I anticipated. Since we already navigate a long distance relationship, saying good bye is part of our life together. Absence is a reality we deal with. I watched his lanky 6′ 1″ frame walk away and turn back for one last glance.  I blew him a kiss (our tradition). But I couldn't wrap my head around a one year absence. One. Whole. Year. I secretly hope he will return sooner but I don't tell him that. I want to remain positive. No guilt tripping.
So, now I'm home and my apartment feels too empty and quiet. I tried putting on music but the songs make me melancholy. Just as I told him it would, his departure is only hitting me now. A delayed response. So typical of me. He's in the air. I'm proud and know he'll find his way back but that doesn't take the sting out.
In the meantime, I'll ruminate on what he said to me yesterday (with his mouth full of chicken tenders) "Good people are rare. They don't come along every day."
And it takes a good person to know this. He may be flying but his roots are still here.
I close now with Luke's favorite song that speaks volumes of his home and roots.
Have you had to let go as a mother? Do you have any tips for me to get through the next twelve months?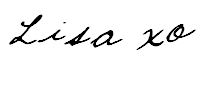 Know someone who would enjoy this post? Share it!
Related Posts: