I'm delighted to introduce to you my guest today, Liv of Live By Surprise. Lively Liv as I like to call her 🙂 If you've been anywhere on divorce support blogs and sites you'll likely see her name. She's full of energy and writing all over the place because everyone wants to know what she thinks…here she is now!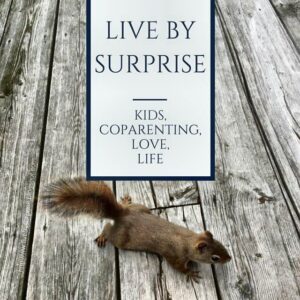 Hello you!  Welcome to the other side. You've just come through hell and you've made it in (mostly) one piece. I know almost exactly where you're at – I was there a few years ago.  My divorce shook me right to the core.  The damage was only temporary though. I hitched up my boots and moved on.  And now it's your turn.
It's been a while since "you" hasn't been tangled in a "we" .  Now that you've sorted your divorce, you need to figure out who you (as a single woman) are! Whether you're aware of it or not, a new person is forming inside of you. You need to give her some time to fully cook!
There are some things that you definitely should not do:
Don't neglect self-care. Make sure you're up to date on all your vaccinations, you've had a full physical. The stress of your divorce was hard for both your body and your spirit. Like a car, you will need to take some time to get an oil change and make sure everything is still OK under the hood.
Don't feel pressured to "move on". I know your friends are suggesting that you need to get out.  Or you may feel pressured if your ex has already moved on to his next conquest.  Don't let it phase you.  If he hasn't taken the time to get to know himself, that relationship will probably  You're going to do it right.
Don't waste time on regrets or grieving. Regrets won't help you to move forward. Grieving has no timelines – but life does.  So don't waste your time.  You need to let it all go before you can start the next phase of your life.
Don't start dating right away. Stay away from dating websites, singles bars, blind dates and especially that cute new guy in your office.  It may be tempting jump right back into the dating pool, but it could result in you repeating old patterns. Take some time to figure out how those patterns started.  And stop them.
Don't feel guilty about asking for or accepting help. If a neighbour or friend offers to take your kids for a night or make you a meal – accept the offer. Your friend wouldn't have offered if they didn't mean it. If you need more serious help – find a mental health professional – or hire a divorce coach. Sometimes talking to someone will help you to figure out where you're at.
Now that you know what you shouldn't be doing, you also have some work to do to rebuild your confidence.  Follow these steps to discover the new you!
Make a plan. Divorce can be devastating financially. You need to take stock of where you're at – and where you want to be. Take time every day to figure out how to get there.  Even if it's just ten minutes – reaffirming your goals daily is a great way to start becoming the new you.
Treat yourself to the spa and some new clothes. I know – I just talked about financial devastation and in the next breath I'm telling you to splurge. It doesn't have to cost a lot of money.  Even a new haircut or a manicure can help you feel fresh and new.  Consider shopping thrift or consignment. It's a trendy and inexpensive way to refresh your wardrobe.  A new look can help to inspire your new life. Don't go crazy – you're not trying to completely blow away who you were. You're just trying to discover who you're going to be next.
Find a hobby. Painting, writing, sailing – even travel.  Remember the things that you liked to do before you got married? Take the time to rediscover them – and enjoy them again. Get out of your comfort zone.  Try something that you've always wanted to do but never done.  Make yourself a bucket list – and start knocking things off of it.
Spend quality time with your kids. They're recovering too.  They need to get to know the new you and understand your family's new circumstances.  Remember they'll need their own time to grieve.  Share your plan with them.  They can help you to keep accountable for your new life.  They'll feel more stable if you've set out where you're going.
Take advantage of your non-custodial time. This is your new "you" time.  It will be hard – but don't focus on missing out on time with your kids.  It doesn't help them – and it doesn't help you.  Turn your focus to regaining your confidence.  Date yourself.  Yes!  Go out on your own. Meet new people.  It's easy to fall back into what's comfortable – but remember that your ex was comfortable. Start trying to figure out what the "single you" likes – and doesn't like.
Rebuild your relationship with your ex. I know this may seem counterintuitive – you've just gotten rid of him.  If you have kids though, you can't just walk away. You both need to come understand  your new places in your children's lives.  Even though you're hurting, always be kind and act with integrity. Your children will respect you for it.
I know that this all feels raw and uncertain.  It's going to take some time to regain your confidence and rebuild.  Just keep in mind – it's easy to get stuck here – and many people do.  But you're different than they are – you have a flexible attitude and a willing spirit.  The key to your recovery is to commit to growing into your new self.  Don't rush it.  Stay true to yourself and your values, set a plan and sail into your future!
Leave a comment for Liv!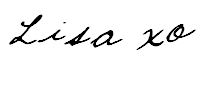 Know someone who would enjoy this post? Share it!
Related Posts: