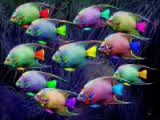 10 Red flags that indicate your new man is a SHARK and NOT a fish.
Divorced women become unwitting prey for sharks skimming along just below the surface. They're under the radar with their fin and teeth well hidden.  They're floating in bars, restaurants, social media and dating sites.
There's plenty of fish in the sea…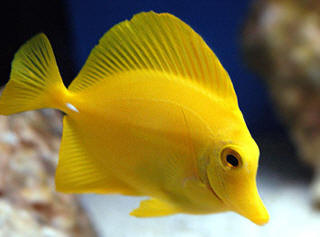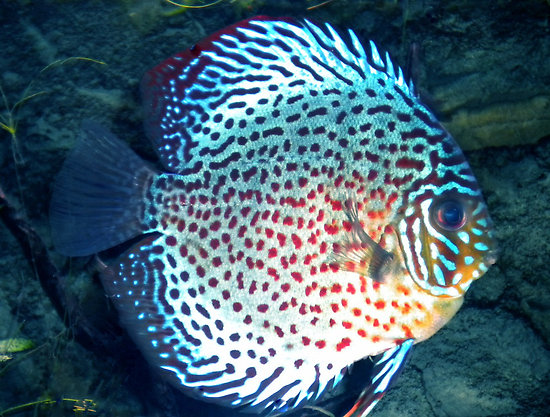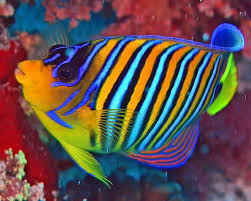 If only it were that easy to decipher between fish and shark.
So, what are the sharks looking for and why should we be concerned?
They're looking for vulnerable women with money in their bank accounts and a strong credit rating. They're looking for women with a solid RSP or 401K. They're looking for women who are looking for love, vulnerable women who have recently lost their partner due to divorce or even death.  Women who are uncomfortable with their single status and longing for a plus one become an easy target for the shark.
Sharks secretly need your financial standing. They may be looking for some contribution to their flailing business. You won't know this since they keep their motives as well hidden as those teeth and sharp fins.  It's not until after they have wined, dined and 69'd you that they start to show signs of financial strain.  Only after 'blowing high dough' during the courtship do they show signs of cracking. Usually they have the ring on your finger before their fin breaks surface.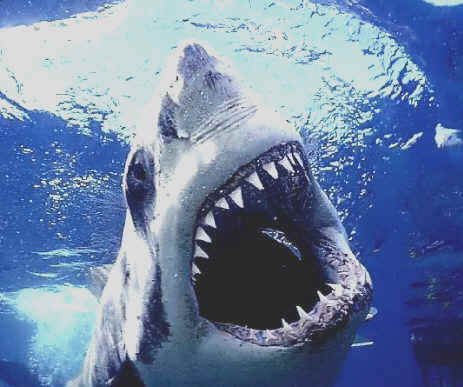 Hang on.  What about the women who do this to men?  Sure, they do and they're called 'golddiggers'.  Today we're  talking about men preying on vulnerability of women.
How can you avoid ending up shark prey?  Be very aware and check out all the details of your new Fish before it's too late…heed these warning signs;
10 Red Flags Your Fish is a Shark;
1. His romantic gestures are grand and over the top
2. He spends exorbitantly at restaurants and bars-soon you will be doing this for him

3. He has more than one crazy ex wife
4. His line of work is undefined
5. He claims to have fallen in love with you very early in the relationship
6. He makes statements like; "I've never felt this way before about anyone."-um, right.

7. He is mysteriously absent from time to time without an explanation
8. He wants to get engaged and pressures you for a commitment early in the relationship
9. You haven't met him yet but feel connected to him in an inexplicable way-NO, you are being manipulated over social media.
10. Your gut instincts are telling you something isn't right
I've seen it happen.  A woman who got 'taken' financially or emotionally by a man who she fell hard and fast for.
One common denominator with these sharks is they're in a hurry to secure a commitment.  The reason? Once they have a ring on your finger and said the vows, they can finally let their guard down.  After all, they can't possibly maintain the perfection and gestures of romance for an extended length of time (see red flag #1).  The commitment brings them that much closer to getting what they want from you, financial security. Once they have what they want….they disappear only to be replaced with a man you don't recognize (the Shark).
Always stop and ask yourself and him "What's the rush?", "Why not take our time?".  Tell him;  "Good things come to those who wait" and "only fools rush in".  Because think about this, the very definition of commitment indicates that you are promising something:
"Commitment-noun
: a promise to do or give something
: a promise to be loyal to someone or something
: the attitude of someone who works very hard to do or support something" Merriam-Webster dictionary
We've seen it on Oprah, 20/20 and dateline. We've heard the stories.  He disappeared after the wedding.  He cleaned out the bank account after his name was put on the account.  Maybe she finds out he is still married to someone else after her wedding!  In some cases, we know the men who are doing this.  They can be extremely convincing and charming.  They make up all kinds of stories and excuses for these misdeeds, mostly all are lies.
What to do?  Know and identify the red flags.  Obviously, there could be a good reason for one red flag out of ten but if there is more than one? Run the other way.  Also, remember a relationship on social media is just that, a virtual relationship in a virtual world.
No need to give up on looking for love, just know the fish from the shark and keep the relationship on your terms. Above all else, listen to your instincts because they're always right.
In the meantime, Caveat Emptor, ladies!  Enjoy the Fish in the sea  but always be on the look out for sharks!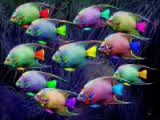 Do you have a shark story or a red flag to share?
Leave a comment, I LOVE 'em!
Join!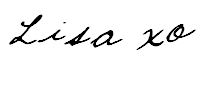 Know someone who would enjoy this post? Share it!
Related Posts: