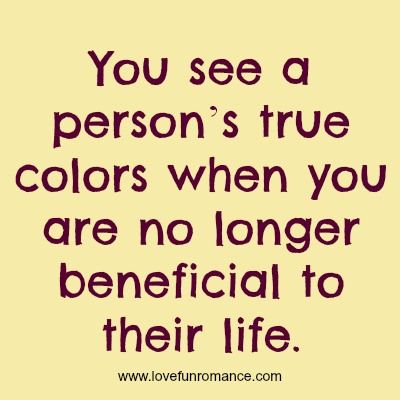 I wrote a post about how to tell the difference between a run of the mill A**hole and a Narcissist. I wrote it about six months ago and it has quickly topped my most popular blog ranking. Yes, there is a difference between an A**hole and a Narcissist and apparently many folks are interested in the subject. Next, I wrote about managing the narcissist in your life. I covered many tips and examples of how to handle the narcissist.
So, now let's remind ourselves why we are foolish to continue relationships with Narcs and why sometimes even setting boundaries isn't enough.
More specifically what are the 5 scary facts of being in a relationship with a Narcissist?
1. You're always wrong.
Never mind the facts. The facts are always negotiable with a Narc. They will exaggerate, change and retell the facts to suit them. They will lie. The facts don't matter because you're wrong, regardless. Even if you're in a court room the truth can be misrepresented in front of a supremely intelligent judge. In other words, lies can be substituted for truth and fact presented as fiction because there will always be blurred lines with a Narcissist. The Narc will lie to cover up your truth.
2. The Narcissist does not care for or love you.
They may proclaim their love. They may scream and shout about how much they care about you (usually in a patronizing way). You can rest assured the only time you'll hear that kind of proclamation is when you have done something they don't approve of. They will tell you how 'concerned' they are about you because you've 'changed'. Why? You no longer do as they ask or tell you to. You're no longer fulfilling their wishes.
They falsely 'love' you when you are supplying them with their ego's needs. This probably sounds familiar whether your ex is a narc or you're a child, an employee, a sibling or a friend of a Narc. It doesn't matter; you are a supply, a pawn.  The minute you stop being a source of supply that's the minute the narc stops 'loving' you.
It goes like this; 'Love' turns to 'concern' which quickly turns to anger and resentment. "How dare she treat me that way?", "How dare she give me the silent treatment, after all I've done for her." These are common complaints of a narcissist.
3. The Narcissist does not see you as an individual.
You are simply a part of their world, their agenda and are exploited as such. Your tastes, interests, opinion are not of interest to the Narc (unless they corroborate his). Instead, you are a reflection of them. You are part of their plan and must fulfill their needs. That means that if you are different than they are and represent something they can't understand, they will not tolerate it.
4. You will be charmed by the Narcissist.
Yes, that's right. Even though they don't care about you, they don't see you as an individual and you're mostly always wrong; you will be charmed by their humor, generosity and artificial warmth. They're gregarious, nice people when they want to be. How do you think they maintain their supply? By being friendly and warm until you challenge or question them, then review first 3 points above.
5 You will eventually have to set severe limits or end the relationship altogether. After all four of the above scary facts are recognized and obviously taking a big chunk out of your everyday happiness, you will want to do something about it. It is impossible as a normal functional, beautiful human being to continue a relationship with a Narc. The time will come when you have to set boundaries, or completely disconnect, depending on the circumstances.
Those are the 5 scary facts of being in a relationship with a Narc. But what about the asshole? You might be wondering again, what's the difference and can I have a relationship with one? The answer is yes, you can. In fact, assholes are much easier to deal with. They usually show remorse when they are caught out on their bad habits. They have the ability to apologize and try to change.
Of course, ultimately we want to have relationships with people who are respectful, considerate, polite, pleasant and generous. We want to be around people who see us as individuals and care for us in spite of our differences in opinion.
You can tell the difference. A**holes are capable of empathy while Narcs are not. A**holes although argumentative will appreciate and encourage different opinions while Narcs will not. So, not that I would condone having an a**hole for a boyfriend, lover or friend, there is hope far beyond a Narc.
This video by Smakintosh explains the Narc the best…

Recap:
Narcissist will tell you you're wrong no matter what the facts, evidence or event in question
Narcissists do not care for or love you
Narcissists do not see you as an individual
Narcissists can take you in with their charm
A relationship with a Narcissist ultimately comes to an end or is moderated with strong boundaries to maintain your sanity.
The point of listing these 5 scary facts about narcissists, is to remind you that no matter what you do for them, they will turn against you the moment you stop. Recognizing that the relationship is not reciprocal and that you are not crazy or wrong are important facts to keep you on track with your own life goals.
Narcissists take and take. They hurt and wound. They rarely are capable of change, so don't set yourself up for disappointment in thinking there is something beyond the cold stare you get when you speak your mind.
Further information;
Narcissist Destroy Who They Can't Control– Smakintosh (this is my favorite video)
From Victim to Survivor  Sam Vaknin
Narcissist Uses Money to Enslave, Bribe Victim – Sam Vaknin
5 Powerful Ways Narcissist Abusers Get Inside Your Head– Self Care Haven
Did I miss a scary fact? Let me know in the comments section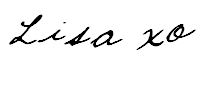 Know someone who would enjoy this post? Share it!
Related Posts: