I'm over at DivorcedMoms venting about one of my pet peeves as a divorced woman.  If you don't like it when I complain, then you might want to take a look at my very optimistic Spring Kind of Mood.  That post certainly shows my optimistic side :).  But if like me you've gone through (or going) a divorce and have experienced smug married people making judgmental comments about us Divorcees, then you won't want to miss this one.
During divorce we often feel just like Bridget Jones—staying in bed with a pint of ice cream, the covers pulled up over our head.
Remember how Bridget Jones felt at the dinner party with all 'smug marrieds'?
Well, I have felt the same vibe only not in such a funny way.  Whether it's been coming from my neighbor who's celebrating her 25th wedding anniversary or if it's coming from the teachers at my kids school…(back in the day)…it's real and it's not fair.
I was prompted to write this piece in reaction to many comments from long time married people professing the reasons people get divorced.  The fact that they used words like 'giving up', 'uncommitted' and 'selfish' was discouraging. It confirmed what I had believed; that smug married people have no clue about what it takes to initiate or respond to a divorce.
We divorced people work hard and it takes tons of courage to change our lives…so come on over and join in the conversation there or leave a comment here…have you experienced judgment on your marital status from smug married people?  Let's dish!
In the meantime, I am truly in admiration for the happily married couples who are celebrating their anniversary…I might congratulate them like this…
Leave a comment, I LOVE 'em!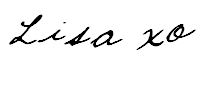 Know someone who would enjoy this post? Share it!
Related Posts: