If you've been around here for a while you know how much I love music. I've written about it and its healing powers often. During my divorce, music was a big part of my life. I used it to relax, (Sarah MacLauchlan), to party (Dave Matthews Band), to paint (Chopin) and to reminisce (anything from the 80's). So, music is a big deal to me—always has been, always will be.
That's why I was delighted when Chrys Fey of Write With Fey nominated me for the music and words award. Thanks Chrys!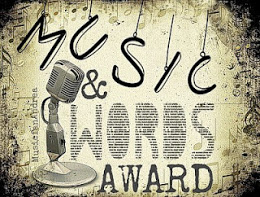 First. Rules of the award.
Link back to the person who nominated you-check
Answer the questions with words AND music
Pass the award on to 5 bloggers who inspire you with their posts about music
Tag your post with #MWA, for Music & Words Award so that we can all find you down the line
Quote these 5 steps and the award icon in your post. You can display the icon on your sidebar as well.
What does music mean to you?
Oh, so much. I don't know where to begin 'splainin' my love for music. I've always been one to groove to the beat but have one ear intently on the lyrics.
I drove all my friends crazy growing up. I was the one sitting in the back seat of the _________ (fill in the blank of some 'old jalopy' belonging to a friend) shouting "What's he saying? What's he trying to tell us?" in reference to some Sting song.
But I digress.
 What is your first music-related memory?
When I was 3, my parents had a Johnny Cash record (I believe it was Live From Folsom Prison) that I would make my mom put on and I would lay on the floor and listen to every song. My favorite? A Boy Named Sue.

A little later, listening to Simon & Garfunkel. My eldest brother bought the vinyl. We listened to Bridge  Over Troubled Water so many times…if my sister won out on the record player though, it was The Bee Gees, I just gotta get a message to you…I was only about 4 or 5 but remember these songs with fondness.

What was the first album you've purchased yourself?
I think it was a 45 RPM. Remember those? A single release with a 'b' side. Trooper, Two For The Show. They were a local band from Vancouver, B.C. The drummer lived in our little town, too. My first whole album was Prism, Spaceship Superstar.
 What was the latest music you purchased? (No online streaming or free downloads, I'm talking about cash here!)
I just last week purchased a few songs because I was making an anniversary playlist for my Beau. One of the songs? Hero by Family of the Year.
The last whole album I bought was Sia's This Is Acting. This is the song I bought it for, I'm Alive:
Q5: Which song did you listen to last? (No cheating, come out with the dirty pleasures!)
 Ex's and Oh's by Elle King. 😀
My nominations for Music and Words Award:
Kim of My Inner Chick-she often pairs posts with a song she loves and message we all need to hear
Kimberly of Mommy Go Something Something kim just recently posted an inspiring ode to a Pink song
Tamara at Tamara Like Camera -because although Tamara is a pro photographer she uses music and lyrics to relate her always interesting stories
Lizzie of Life In Silver Linings– because she dedicates posts to her favorite music and also names her friends after songs
Balroop of Emotional Shadows– because although she doesn't talk about music often, she should be writing lyrics for singers
I hope I didn't forget anyone. If you're a blogger and love music, leave me a comment because I want to come visit your site.
What does music mean to you?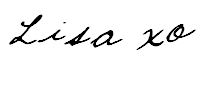 Know someone who would enjoy this post? Share it!
Related Posts: