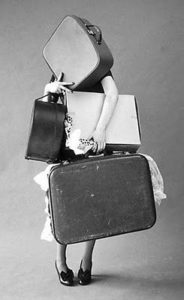 We're all carrying at least one suitcase with us, day in, day out. It's our baggage. It's full of our own personal issues; lies, denial, delusions, past wrongs, blame, hope for the future.
You would think denial would be a suitcase that comes up empty. Not true. It's one that feels deceptively light but when you open it there's something growing in the corner. Unease.
Lies. They're there, too. Lies we tell ourselves, lies people tell us. People we trusted…
Delusions are those ideas we carry around about other people, our circumstances. They're going to get better, for example. But they're not going to get better without you making any changes.
Past wrongs are always in our baggage. I know we hear much ado abut forgiveness and as I wrote in my book, forgiveness may be over sold. Some trespasses do not deserve forgiveness but we can start by forgiving ourselves. Self forgiveness will certainly lighten the suitcase. The trick is to not dwell on these past wrongs but not to forget them either. Remember "Fool me once shame on you, fool me twice shame on me"? Well, if you block out and completely forget past wrongs how will you ensure you don't get fooled twice or more?
On the other hand, do you have more than one suitcase? Could you label your second suitcase with one person's name? If so, is it your baggage to carry? Perhaps you can let that go and understand it belongs to someone else.
Blame…I like to look outward instead of inward. It's easier. However, there are always two sides and yours is one of them. Blaming others or blaming yourself is equally weighty and destructive.  Know when to stop the blame game, accept the situation for what it is, then move on to change it. Make it better. Take action. This will move you away from blame and onto better things.
Hope for the future is usually a good thing to carry around. It's the kind of baggage that should travel light and when you open it, a ray of sunshine lights your face. Never give up hope. Keep that with you. In this case, the bigger the suitcase, the better. Again though, temper hope for the future with realistic expectations. You don't want to start this process all over again because of broken dreams. Set your sights high but not so high that you can't reach them.
We're only human. Don't place blame on those closest to you. Don't self blame either. You can see how this becomes a balancing act worthy of a Circque du Soleil artist. Carry your suitcases, but be aware of what's in them. Know that you can lighten the load. We all have baggage. We're only human, after all.
This post was inspired by this song by Rag'n Bone Man.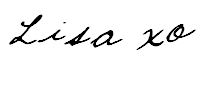 Know someone who would enjoy this post? Share it!
Related Posts: