As promised, this is Part 2 of the Narcissist subject. If you missed Part 1 then you can read it here. We discussed the difference between a run of the mill A**hole and a Narcissist in Part 1.  Understanding the differences and similarities can help us put the personality disorder into perspective and reduce our inclination to label people including our exes. Before embarking on this post we need to understand that we all have some narcissistic qualities but it is the extreme Narcissistic personality that we discuss here.
If you are living with, dealing with or related to a Narcissist or a personality that has high narcissistic qualities this is the post for you. There are ways to handle the narcissist if you must have them in your life.  Handling the Narc will save you from the emotional stress involved and long term damage that the Narc often causes.
The first thing that needs evaluation is whether or not you have to deal with this person.  If you can safely remove yourself from the person, that is always the healthiest route to take. If you don't 'need' or require this person in your life, then why deal with them at all.  Cut your losses and disconnect from them immediately.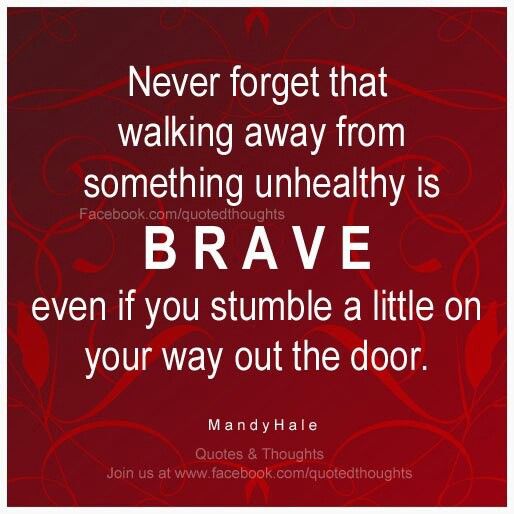 If you are related to the Narc, married or co-parenting with them, it is unlikely you can simply withdraw from the relationship.  On the other hand, you're tired.  You're exhausted.  You need to put an end to catering to the Narc. You're not a holiday Inn nor a Wendy's drive thru existing to accommodate and feed the Narcissist.
So, take a deep breath.[Tweet "
5 TIPS to manage the Narcissist
1. Understand that you can't reason with a Narcissist-Don't waste your breath. Using logic is like shooting blanks at a perpetrator. They don't absorb facts or truths. They only have their own interpretation of the facts that are twisted to reflect well on them.  Stop talking and start doing. Don't bother explaining. Take action where necessary to accomplish what you need to.
example a) as a co-parent- Give the Narc a calendar of the parenting schedule instead of explaining the schedule
example b) as a child of a Narc-Never explain or defend yourself. Instead, stick to facts while in any discussion
2. Tell the Narcissist how things will benefit them-if you need to negotiate with a Narc always approach your request with the POV of how it will help them, make them look good or benefit them in some way.  The Narc will cooperate if they see that they will be getting something positive from you or your request.
example a) as a co-parent-show them with the parenting calendar that they will have the children on their birthday, on Christmas Day or for a special event they have coming up.  Use a highlighter to bring home the point that he/she will get the kids on specific days and occasions then they will be less likely to complain about when you're getting them. Remember, a Narc is like a child mentally, and will disagree and bring up petty differences like a 3 year old having a tantrum, even after you've done something for them.
example b) as a child of a Narc-you need them to sign a permission form for a school trip, or sign off on a sport registration? Tell them who else is attending the event, sport, or team. If there are people he knows involved, he won't want to look like he doesn't agree with your participation. To avoid looking like a jerk to the other people, he will sign the forms.
3. Set and maintain boundaries-this may include zero tolerance for verbal abuse or it may be that you can't meet alone with that person but require a third party to keep the contact from deteriorating. For more tips on setting boundaries check "Stop Being Too Nice"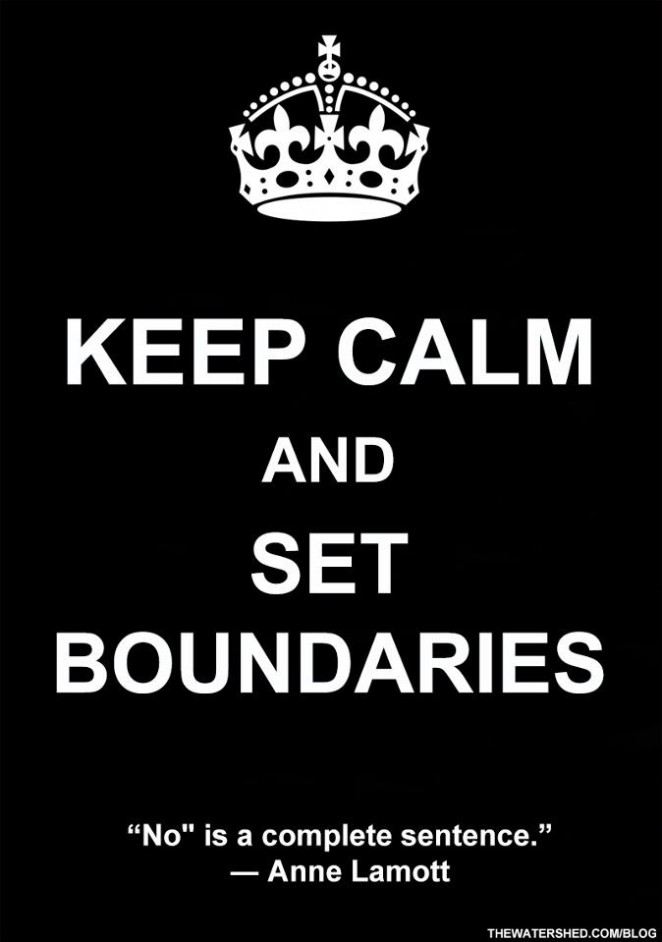 example a) as a co-parent; have exchange of the children in a neutral, public place to avoid unnecessary confrontations
example b) as a Child of the Narc-only seeing the narc father or mother with a sibling present, or at a neutral location
4. Minimize contact-the less contact =less stress for you-
example a) as a co-parent; avoid attending events or school teacher interviews with your ex. Instead arrange to attend when he isn't there or make a specific appointment
example b) as a Child of the Narc-Avoid trigger locations or times of day with the parent. Stay away from home during hours that the parent might be drinking for example
5. Document Behaviors or verbal abuse-keeping a record of statements made, where, when can lend credence to your position. You need not 'explain' anything to the Narc (see #1) but recite the statements if need be.  When they have said abusive things or misrepresented the truth, you have documentation to back you up. You can also document when you have done favors for the Narc  to counter their argument that you 'do nothing for them'.
example a) as a co-parent-you can show the Narc his behavior and state that is why you have little contact with him or the next time he accuses you of keeping the children from him; you can show him exactly how many times you have allowed him access on your scheduled time (including dates, events) because you will be keeping a record.
example b) as a child of a Narc-When the narc parent is sad and playing on your sympathies (being the victim) you can recite back to them their verbal abuse with exact statements including time, date and location. Reminding them of their abusive behavior will counter their claims that 'you' (as the child) are cold hearted or don't care about them.
Figuring out what makes a Narc tick is essential.  If you've done any research or read Part 1, then you know that their number one concern at all times, is how they appear to other people like their friends, colleagues or family members. Anything that may cause a lapse in their perfect image will cause insecurity and a possible lashing out. If you have questioned or challenged them, then you are the source of their perceived demise.
What are the triggers that cause arguments, abuse in your relationship with the Narc? 3 Triggers
1. They are among their supply-often in their 'group' they find security in dishing out nasty verbal remarks and will target you if they think they can get away with it
2. You're on their turf. In their house, office or their favorite restaurant they will take on a sense of territorial power
3. You're alone with them-you become vulnerable because they feel they can say anything to you and no one would believe you anyway if you were to report their conduct
Think about your personal situation and try to identify triggers in your relations with the Narcissistic personality.
Often just being yourself, thinking for yourself and making decisions without consulting them can cause anger in the Narc.  When the Narc is angry with you, they want to stop you from doing what you want in order to take back control. They want to show the world that 'they make the decisions' and they will not be 'disobeyed'. Your independence will threaten them. What does this mean if you're a co-parent with a Narc ex? It means that you have to really work on #2 to ensure you can have access to your children and keep the parenting schedule somewhat intact.  Make them think your ideas are actually theirs. This is where you'll be out of your comfort zone but in order to manage a Narc we have to try to think like them (to a point).  If we can see things the way they do, then we can anticipate the problems before they happen.
In spite of this effort, know that in dealing with a Narc, you can be as sweet and cooperative as Apple Pie Al a Mode, this will not guarantee reciprocal cooperation from your ex.  The Narc will always take issue with any suggestion on your part, no matter how gentle, that things could be done differently or better.
The other serious problem in dealings with a Narc is they are almost always sure to misrepresent the truth.  They will fabricate and make up stories about you. They undermine you, no matter how hard you try to accommodate their needs. Why? Because they simply fear that your very presence will expose their perfect image they have built up for so long.  [Tweet "
The thing is, Narcs can be highly charming and gregarious.  Like anyone, they have some good qualities.  The problem is when you cease to feed that constant need in them, that's when things get ugly. In the end we have to let go of the idea that this person loves us or that they can change.
Finally, remember, you're not a Wendy's Drive Thru. You're not a Holiday Inn, and you're not Apple Pie Al a Mode. You no longer exist to feed or accommodate his/her supply. You will never please a Narcissist.  You stopped that when you left.  So try incorporating some or all of the 5 tips, and identify your narc's triggers and you'll reduce your personal emotional costs in your relationship.
Share your thoughts, leave a comment, I love 'em!
Psssst, Book Winners;
Kim Robinson– "Within a Child's Heart"
Tamara– Shalom in the Home
Chrys Fey–The Great Escape; a Girl's Guide to Leaving a Marriage
Liv– Divorce Poison
Val Boyko-My Divorce Women Open Up About Moving On
Kathleen-When Life Changes or You Wish it Would
Michelle Rogers-Children in Changing Families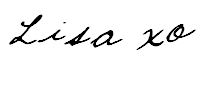 Know someone who would enjoy this post? Share it!
Related Posts: