Sometimes we just need to curl up on the couch with a cup of tea or glass bottle of wine and watch a good movie.  Even better if we can relate to the main character's situation, dilemma or pain.  It's time for our Divorce movie count down…
LISA'S DIVORCE MOVIE Countdown…
12. Blue Valentine
Ryan Gosling & Michelle Williams-this film is phenomenal and it's not higher on my list because it is just so damn hard to watch. Their love story is told in flashbacks while we watch these two fall out of love and end in divorce.  Blue Valentine gets top marks for its darkness but don't watch this if you're already suffering from depression…seriously…heed my warning
11. The War of the Roses
Michael Douglas & Kathleen Turner-A black comedy that mocks the divorce process.  You can't help but laugh out loud at the absurd antics of the Roses.  They fight over every last tiny detail.  They stop short of hiring someone to kill the other…it's a classic
10. Step Mom
Julia Roberts, Susan Sarandon & Ed Harris-If you can accept the 'cheese' in this movie, it is a touching portrayal of what happens after the divorce.  Focusing on the parenting issues and the introduction of a step parent…I especially like the relationship between step mom and bio mom, the subtle insecurities of each woman and how they manage to put the children's needs first.
9. First Wives Club
Goldie Hawn, Bette Midler & Diane Keaton-You won't get much substance but if you just want to laugh you will enjoy this one.  The women concoct  outrageous plans to get revenge on each of their cheating ex husbands.  A feel good ending…
8. Something to Talk About
Julia Roberts, Kyra Sedgwick, Dennis Quaid -this is one of my favorites because of it's portrayal of extended family relationships during divorce.  In particular, father/ daughter, mother/ daughter and what happens when a good girl from the South decides to leave her husband.  It is a light take on divorce with lots of humor. Bonus-if you're into the horsey life, this one's for you.
7.  It's Complicated
Meryl Streep & Alec Baldwin-A light comedy about a divorced couple with adult children… and what happens when the spark isn't quite out.  There are some great moments and Alec Baldwin doesn't disappoint with his comedic timing.
6. Far From Heaven
Julianne Moore & Dennis Quaid- A portrayal of an empty marriage in an era of denial, the 1950's.  It is heartbreaking to watch Julianne Moore's character go unloved while her husband is painfully aware of his sexuality yet remains married.
(T.V. Series)-Julianne Margulies -an upstanding lawyer Alicia Florrick is recently returned to practicing law in the midst of her divorce from her political figure husband. We watch Alicia juggle her career, her divorce including her ex's indiscretions, and motherhood.
4. Once and Again
Sela Ward-If you can find the DVDs for this show from the late 90's it will be well worth your while.  What I love about a series that deals with divorce is we get to see the evolution of the character(s) over time.  This show is a poignant portrayal of a woman going through divorce in her early 40's.  Finding love again, single parenting, re-defining her relationship with her ex and starting over in the work world are all issues she faces.  Her character is someone we can look up to and still relate to.
3. Take This Waltz
Michelle Williams & Seth Rogen-A painful look at the deconstruction of a happy marriage.  No children here but temptation and final giving in to that temptation change the lives of many.  I have a feeling the younger crowd will strongly relate to this movie.
2. The Squid and The Whale
Laura Linney & Jeff Daniels-This one is near the top because it is so realistic.  It is raw but I love that the characters are very honest and flawed.  You won't find stereotypes here.
1. Sideways
Paul Giamatti & Thomas Hayden Church-If you love wine; drinking it, the grapes, tastings, wine country and the making of it you will LOVE this divorce movie.  THis is at the top of my list because it is a completely different perspective on divorce in that it is from a man's point of view.   Some would call it a 'buddy' film and they would be correct but I have yet to see a more sophisticated one.  Myles is still depressed since his wife left him and Jack is on a last fling before his wedding.  The two men go on a wine country excursion finding love, good wine and mischief.  Sensitive, funny, beautiful and kind of rude all at once.  You gotta love that!
Honorable Mention
Kramer v. Kramer
Dustin Hoffman & Meryl Streep-I had to include this one.  I had to…how could I not?  Although it is 'old' and perhaps a little dated it still explores the pain of custody battles in a very realistic way.  Maybe a cautionary tale for some.
Get your popcorn popper out and enjoy…with that wine.
What is your favorite divorce movie?
Leave a comment, I LOVE 'em!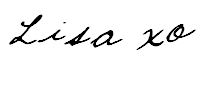 Know someone who would enjoy this post? Share it!
Related Posts: