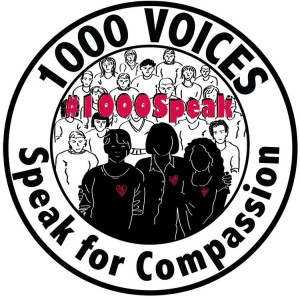 If we can't find our compassion maybe we need to start with finding our minds. By that I mean being mindful. Taking notice, observing, seeing, tasting, feeling and allowing all those senses back to enrich our lives. Often we use our senses without really noticing.
We become numb because of the pain. Some of the things we see are ugly and the feelings hurt, so we want to turn them off. After years of coping, we numb ourselves through denial. It's human nature. Denial is the best buddy of indifference. We pay a price though. We lose our compassion.
So, if mindfulness is the opposite of being numb and acknowledgment the opposite of denial, is there a place in the middle? Obviously we're not going to walk down the street touching and feeling everything we see. They put people in loony bins for that but on the other hand, we're not going to continue being zombies anymore either.
When we stop the denial and thaw our hearts we begin to notice things and people we never did before. Our lives become richer because they are full of the senses and pain and wonders of the world we walk in.
It's easy to follow the crowd, to walk on auto pilot. We begin doing and wanting what everyone else does. It's easy to fall into but hard to break out of the crowd and our own complacency. In our routine and desire to keep everyone else satisfied, we tend to stop noticing and being mindful of what makes us happy.
When I was married, I couldn't help but feel I was on auto pilot most of the time. Sure, there were some happy moments but…I was putting one foot in front of the other, following the path other people put before me and fulfilling expectations of the crowd. The social world that I was privileged to share with neighbors and friends dictated much of what I did and how I did it. Recipes, clothes, gifts, wine choices were all scrutinized and expected to be of a certain distinction. I was in that quagmire before I even realized it. I was on a merry go round and I didn't know how to jump off. I was becoming a zombie, losing my mindful-ness, the thing that makes us special.
You know that feeling that you're not quite in the right place? No matter what you do, it isn't quite right?
There were times I tried to exert my true self. I took drawing classes and later painting. This was something I felt determined and passionate about. I still to this day, get my paints out and muck around. It was something I pursued on my own. I recall one friend joking "I don't know if I like you bettering yourself like this." And he laughed. He wasn't serious but that's how tight this social group had become. Another example, when I enrolled my children in piano lessons I was told "Piano is boring…" by get this—not my kids but one of the friends who liked to commentary on how I raised my children. I didn't care though. I was going to give my kids that opportunity. Maybe it was old fashioned but it was an education of sorts so why not give it a try? So what if she thought it was 'boring'.
Aside from my small glimpses of self determination and independent ideas, I continued to fulfill and do what everyone else wanted. I even got scolded, chastised for not attending certain events or not 'allowing' my husband to golf. That makes me laugh even today. He did and probably still does exactly what he wants, when he wants (now I do too). Nevertheless, I obviously jumped off the merry go round or I wouldn't have written and published my book. I wouldn't have a blog all about supporting divorcing women.
How did I do it? How did I make that jump?
The merry-go-round was moving pretty fast. When I stuck my toe down to feel the ground, it dragged and bounced back. I felt the recoil and I got scared. I was dizzy from all the turning and the sensation of solid ground made it worse, for a short time. Soon, I put my whole foot down, kicking it back as I moved forward—like I was peddling. I began to feel stronger and trust the ground. After a few more 'go arounds', I was ready. Before I took the leap I was mindful. My numb heart slowly began to thaw. I smelled the ocean again, I felt the solid ground that would support me, and I sensed the loss that would mean a new beginning.
I let go and jumped wide and long, determined to land on my feet. It took a while before the turning in my head stopped and caught up with my steady heart. It was the beginning. I was finding my mind even though some said I was losing it. At first, I wasn't comfortable noticing everything and seeing in a mindful light. Some of it was ugly, some beautiful, and some painful. What was to become of all this—the thawing, the feeling, the new mindfulness? I wasn't sure but it might be the start of something big.
It was the start of simply being and with that finding compassion. I was seeing, tasting, touching and feeling. I was becoming more mindful and appreciating that life isn't perfect. It's painful, ugly, messy and there will be plenty of tears. That's where the good stuff is. That's where the differences are made. That's where compassion is renewed, reborn or discovered for the first time.
Did you have to jump off to find self compassion? Did you ever feel numb?
On the 20th of each month, bloggers saturate the internet with compassion with #1000VoicesSpeak. To find out more or link up your own writing to this check out InLinkz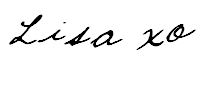 Know someone who would enjoy this post? Share it!
Related Posts: