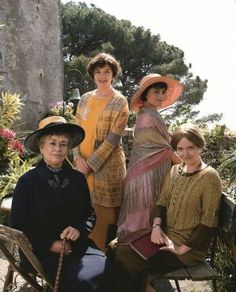 In 1922, author Elizabeth von Armin's novel Enchanted April was published. Surprising Elizabeth as much as anyone else, it took the book world by storm. Hailed as a "delicious confection" capable of "working its magic on all". The story is so good that it was made into a film 70 plus years later!
The plot? Four women want to escape their unhappy marriages, at least for a while. They find themselves in Italy…
The thing is, Elizabeth wrote the novel when she was most unhappy. Her publishers wanted 'happy' but she had a terrible time finding it. Just out of a loveless marriage, she thought writing about happiness was an impossible goal. Eventually, she did and the result? A timeless story.
A single mother, Elizabeth was desperate to write her next novel to pay her bills. She made a decision to temporarily relocate from dreary springtime in England to lush Italy. That was the beginning of her journey to write Enchanted April. She rented an old house looking over the Italian Riviera. After experiencing something we writers can relate to, writer's block, on April 3, 1921 she notes: "Staring open-mouthed all a.m." But she eventually overcame her block thanks to the beauty of April surrounding her.
"She stared. Such beauty; and she there to see it. Such beauty; and she alive to feel it. Her face was bathed in light. Lovely scents came up to the window and caressed her. A tiny breeze gently lifted her hair…How beautiful, how beautiful. Not to have died before this…to have been allowed to see, breathe, feel this…She stared, her lips parted. Happy? Poor, ordinary, everyday word. But what could one say, how could one describe it?"-Elizabeth von Armin
Elizabeth was also the first to acknowledge that the novel was a far-fetched feminine fantasy.
I say, what's wrong with a feminine fantasy? I don't know about you but I could use one right about now.
Why am I telling you about this? Because it's April in case you didn't notice. April is enchanting and I almost forgot how so. Yesterday I went for a walk around my favorite part of my city. It's the kind of day I like to take for myself and feel like a tourist in my own town. April is the right time for this, let me tell you. The sun was shining, temperatures a balmy 22 degrees (celcius), the tulips in full bloom, the cherry blossoms full and fragrant. I took a look around me and sighed with pleasure. The scents, sights and sounds of my favorite city in the whole world in April, I almost let it go by.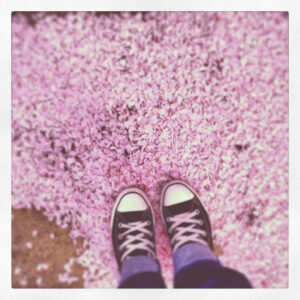 Isn't that what we do? We get busy or caught up in our worries and we forget not only what day it is but what month it is. April doesn't deserve to be forgotten. Her beauty is the prelude to summer. The awakening of our senses once again.
Back to Elizabeth von Armin. I'm inspired by her story for many reasons and mainly because she is so relatable. Can we find happiness when we feel misery? Ask a woman going through divorce and it's likely she will shake her head.
But if Elizabeth could find a grain of happiness, maybe we can too. It's April after all.
Lottie Wilkins, the protagonist in Enchanted April, becomes a subversive force for dynamic and divine change in the lives of others. She convinces an acquaintance to escape with her to Italy. The two women have never been away from their husbands or their routine—ever. But Lottie gets this crazy idea and runs with it.
They begin to have second thoughts as we so often do when we're about to make a big change in our life…or do something we've never done before. Those are usually the best moments and decisions we make.
Lottie and her new acquaintance, justifying their decision to escape to Italy;
Lottie: "It only shows…how immaculately good we've been all our lives. The very first time we do anything our husbands don't know about we feel guilty."
Mrs. Arbuthnot: "I'm afraid I can't say I've been immaculately good…"
Lottie: "Oh, but I'm sure you have—I see you being good—and that's why you're not happy…"
Mrs. Arbuthnot: "…I'm sure you don't mean really that goodness, if one could attain it, makes one unhappy."
Lottie: "Yes, I do," said Mrs. Wilkins. "Our sort of goodness does. We have attained it, and we are unhappy. There are miserable sort of goodness and happy sorts—the sort we'll have at the mediaeval castle, for instance, is the happy sort."
How familiar is that conversation? Fast forward 80 years and women are still having it today.
Well, Escapees, we may not be able to take off for Italy but we can think about being less good for a change and allowing April to enchant us awhile. Let Elizabeth inspire us to find a little happy this month. Whatever you do, don't be so good you're unhappy…
Audio-book of Enchanted April on youtube  and Amazon
More on Elizabeth von Armin
I must mention Sarah Ban Breathnach's Romancing The Ordinary, where I read and learned more about Elizabeth's writing process for Enchanted April.
What's happening for you this month of April? Are you feeling enchanted?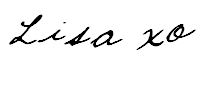 Know someone who would enjoy this post? Share it!
Related Posts: