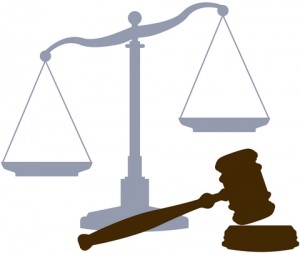 I'm very pleased to introduce to you Brad Micklin of The Micklin Law Group out of New Jersey, N.Y.  Brad generously agreed to answer my interview questions and you, dear readers will benefit from his family law wisdom.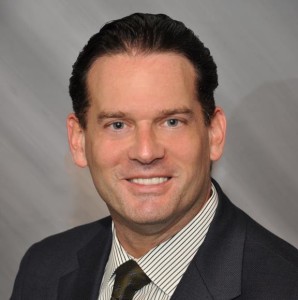 Q:Welcome, Brad 🙂 Please tell the readers about your family law experience and a little about 'you'.
A: My family law experience spans my entire career. I actually began studying it as a specialty in law school.  I was drawn to the area because I came from a divorced family with an abusive father and thought I'd be able to use that understanding and experience to help others through such a difficult and challenging process.  Additionally, early in my career I realized that I enjoyed this area of law and most attorneys did not. So, it seem like a good fit when I opened my own office.
Q: One of the biggest frustrations for people going through divorce is how long it takes.  What is the # one thing we can do to make our divorce progress quickly?
A:  One thing people can do to make the process go faster is to realize there is greater value in moving on with their lives than most of the items in dispute.  Most people can't see the pleasure and happiness that comes once a divorce is over and, if they realize this in the beginning, would probably not fight about as many things.
Q: What is the first thing a person should do to protect her assets?
A: The first thing a person can do to protect his/her assets is to ascertain its/their value. First, there is the obvious value in the marketplace, but, secondarily, they should determine the value to themselves.  Many divorcing couples will swap assets when , for instance, one spouse wants to keep the house and maybe the other spouse wants to keep a retirement account. These are not always equal distributions but the value in what they're receiving or giving up may be for them.
Q: What is the biggest misconception or misunderstanding about spousal or Alimony support?
A: The biggest misconception about alimony is that you are required to pay it after being married for a certain number of years. Commonly people believe it's 10. The biggest misconception is either that they do not have to pay until a certain time or, after a certain time, they are required to pay. The analysis is much more complex even following the recent reform in New Jersey.
Q: What should we all know about child support?
A: The one thing everybody should know about child support in New Jersey is that, although it is sent by a guideline, the guidelines are only presumed to be accurate and there are many reasons to allow a deviation. Most people, including attorneys, do not think of this any longer and just accept the guideline number. Given the increase in costs of raising children including the greater need and cost of extracurricular activities and medical expenses, there are many families who should consider deviating because of the special needs of the children.
Q: Could you explain the typical steps you take your client through to actually finalize and settle the divorce?
A: The typical steps to finalizing a divorce are difficult to outline because every divorce  follows a different pattern. However, the average case will have, at least, the initial filings, one to three case management conferences for scheduling, the exchange of information (called discovery), up to three settlement conferences sponsored by the court and a final hearing or trial.
Q: Is there one mistake divorcing couples make that you see repeatedly? What is it and how can people avoid it?
A: The most common mistake I see people make in a divorce is failing to realize the impact it has on their children.  They can minimize this by excluding the children from any decisions or discussion. This means don't even have them in the room because children hear telephone conversations, they see incoming mail and they realize a lot more than parents realize.
Q: Can you identify when your client is divorcing a narcissistic personality type? If so, do you adapt your case strategy?
A: Yes, I can identify when a client is divorcing a narcissist. I actually did a YouTube video that you may find interesting on this topic. The typical characteristics are the spouse is often very successful in his or her career, charismatic to others, very controlling at home, and the client is terrified about litigating against them at my initial meeting.
Yes, I change the style. First, I advise the client to expect to be confronted with the most egregious, unsubstantiated and shocking lies against them. I ask them what is the worst he or she can believe his/her spouse would say about them and expect 10 times worse.  I then tell them to go immediately and gather all support, documents and the names of witnesses that will be favorable to them. I then instruct him/her to speak specifically to these witnesses to ensure that they will be available and to obtain information on what they would say about the family. This way, we have the information before we are even confronted with the allegations that will be coming.
Q: Under what circumstances is it better for a client to go to court than to settle?
A: It is rarely, if ever, better for a client to go to a trial then to settle. The only circumstances might be when one spouse refuses to settle and the costs of trying to settle and the time to try to settle is greater than what it would be to hold a trial. However, the decision of the trial is always outside of your control and never something you want to seek if you don't have to.
Q: In the event that a divorce case goes to court, what are the estimated costs?
A: Estimated cost for a trial is impossible because it all depends on the complexity of the issues and difficulty of the parties.  Divorces, regardless of settlement or trial, are based more on the difficulty and complexity of the people rather than the difficult and complexity of the issues. Two reasonable people can settle a divorce case in 20 minutes. Others, take 20 months.
A big thank you to Brad. He has shared some valuable insight into the divorce process. Connect with Brad through his website, twitter or facebook.
Looking for a lawyer and don't know where to start? Brad's has excellent tips to consider for finding the right lawyer for your case here
Brad's website MicklinLawGroup
Brad's Youtube video on divorcing a narcissist here
What did you learn from the interview? One of the biggies for me was his explanation of determining the asset values. The actual market value for a marital asset might be different than the personal value. Divorcing couples shouldn't get as hung up on matching values in dividing of the assets. BRILLIANT.
Also, the #1 mistake Brad sees? Not considering the children enough. Sad but true, even though our intentions are good we get caught up in one-upping each other. Let Brad reminds us that the children's welfare should always comes first!
Leave a comment or question for Brad…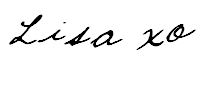 Know someone who would enjoy this post? Share it!
Related Posts: