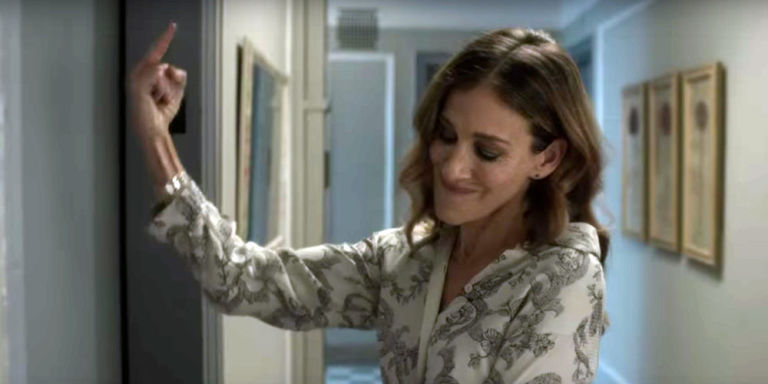 HBO's Divorce, the new show starring Sarah Jessica Parker, is both raw and funny.  I read a few reviews that weren't favorable so my expectations weren't exactly high. I'm happy to report though, that this show based solely on the Premier episode, has a ton to offer. There is a great deal to sink our teeth into. It is full of irony, wry humor, double talk, deceit and brutal honesty but at the same time, it's subtle.
Sarah Jessica Parker (or SJP as she is affectionately known) and Thomas Haden Church are both tremendous actors playing a couple who are facing a dying marriage. In addition, Frances and Robert are parents of two young teens. Although we only meet the kids briefly in this episode, it's well established that Frances is dealing with typical teen rebellion on top of her marital difficulties. She's a very relatable character from that stand point.
"I want to save my life while I still care about it." Frances explains to her husband, with a cold stare.
SJP and THC will certainly live up to the hype the show has received. Molly Shannon plays the best friend role adding color and flamboyance as a nice counterbalance to Frances.
The setting is appropriately winter in New York. The season of chill both inside and outside the home of Frances and Robert. The opening scene is Frances getting ready for an evening out and studying her face in the bathroom mirror. Her moment of contemplation is shattered when her husband, Robert shouts at her from the hallway. Enter Thomas Haden Church carrying a Folgers coffee tin. He announces to his wife that because she is hogging the bathroom, he had to take a shit in the garage in the coffee can he is currently holding in front of her. She barely looks at him and simply shrugs with indifference. As he turns and walks away, she gives him the finger. Does this not sum up marital 'bliss'?
Although this first episode begins quietly it picks up quickly, ending with a bang and a bomb. When I say 'a bomb' I mean 'the bomb'. I'm referring to the 'D' word uttered by SJP's character when she tells Robert that she wants a divorce. It's equal to a bomb going off.  If I recall correctly, it was the same for me all those years ago.
In a nutshell, there's a 50th birthday party, a gun, a heart attack and infidelity all within the first 20 minutes. You won't necessarily love SJP's character or any of the characters for that matter. They are flawed people.
As for the set details, SJP's Frances has a lovely sense of fashion I'm already falling in love with. Their home is also a cozy backdrop to a chilly marriage. I know most people don't take notice of such details but I love to take it all in as part of the overall show. Oh, and the music? It's a fantastic mix of classic rock.
The take away from the premiere is this: HBO's Divorce is going to be raw, uncomfortable, gross, funny and not pretty (except for Frances' wardrobe). I guess that makes sense since divorce is all of those things. In comparison, Divorce is a refreshing change from the recent and glamorous Bravo series, Girlfriends' Guide To Divorce.
This new series is one to tune into, for better or for worse. I have a feeling we're going to see both sides of Divorce in this unique and refreshing take on a stereotypical topic. Even if you are not interested in the subject at hand, you will find something in this show that entertains. Ultimately, if you're a SJP or THC fan you won't be disappointed.
Have you seen the premier episode? What are your thoughts?
Enjoy this topic? More divorce pop culture posts:
Lisa's Divorce Movie Countdown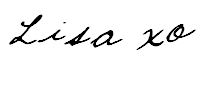 Know someone who would enjoy this post? Share it!
Related Posts: