Warning: this post is full of double meanings and suggestive scenes. Ladies, have you found your HANDYMAN yet? Every 'single' woman needs a HandyMan on her speed dial. Preferably, he'll know how to use a variety of tools to fix your broken toilet OR your broken heart…"hey Baby, I'm your handy man…" As James Taylor crooned back in the day.
Yes, handy man is a euphemism for transitional or what I like to call a re-sexing partner after divorce. If he actually wears a tool belt that's a bonus.
[jwplayer mediaid="6353″]
The first few months of my separation I was a sole homeowner and a little overwhelmed with the things that needed fixing. I found a handy man ad in the newspaper. It was 2005, back when we would actually read a newspaper. It was also a hot, lonely summer and I needed some jobs done. I needed a fence put up to 'pen in' my crazy dog. She was the type that liked to pull Houdini at the most inconvenient times.
So my Handy man showed up on my doorstep one hot, July afternoon. The job would involve cement mixing, chain link fence erecting, popsicles and eventually a little romance. Don't judge me.  He was thirty-something and worked without a shirt and wearing nothing but faded Levi's (what is it about faded Levi's?) and work boots. Well, one job led to another.
You could say he broke me in. Me, being a woman who married young and to a man who preferred to view me as chaste and not slutty.  Really every woman should be able to be slutty with their husband, do you agree?
Then, months later there was the tree pruner. He was tall, rugged, 50-odd years and strong. I watched him from the window. Fastened to the tree he climbed high carrying the chain saw. It took hours for him to complete the job. When he was done I wrote him a cheque and told him how healthy the tree looked. His eyes scrunched up warmly when he smiled. He had an obvious passion for trees. I wanted to know if he had other passions he might care to indulge.
Somehow he got talking about his kids (he was divorced too). One thing led to another. After, he didn't make empty promises but said next time he was pruning in the neighborhood he would call. He did too.
It's better than Tinder. Take a look around, what do you need help with? Call a handyman today…and see what happens tomorrow.
I didn't mention the electric and gas man who came when my fireplace wasn't working. Wouldn't you know it was December and -30 below.  Silver linings. There were others too but I didn't allow all of them to be my handyman. For example, the dad from school who was married. Really? Do you always s**t where you eat? Oh, and the one who installed the hot tub. I asked him to try it out…
That didn't actually happen but I found this pic and had to include it. The point is, the transitional or re-sexing man is strictly a physical thing that will get you back in the groove.
"Come-a, come-a, come-a come, come. I'm your handyman, ya….ya. hey Baby I'm your handy man…"
Thank you James and John and especially you Steven, my own personal handy man during that long, hot and lonely summer. I wish I could tell you all images were property the of lisathomsonlive.com but that would be a lie.  Don't you just love Pinterest?
Did you find your handyman? Leave a comment, I LOVE 'em!
Like this post? Subscribe and don't miss the next one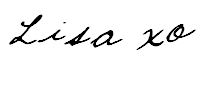 Know someone who would enjoy this post? Share it!
Related Posts: