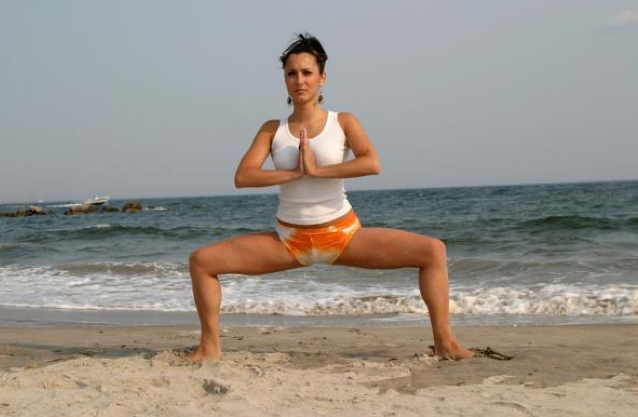 Every Saturday I attend yoga class but it's not just any old yoga class. It's Goddess class. Our teacher calls on one of the ancient Goddesses during class and has us all join her, while holding our Goddess pose. We may call on Kali to conquer our fears or Aditi to overcome obstacles we are facing. Goddess To The Rescue!
Just look at the power in the Goddess (Fierce) pose (pictured above). The legs, abdominal and arms all firing and increasing blood flow, generating heat and with that our own physical power.
This class is affectionately referred to as 'Goddess class' although it's not named that on the schedule. Our teacher has introduced us to some of the ancient Hindu Goddesses and their perceived powers. I don't know about you, but I could use some help some days and I like to think I could channel the powers of a chosen Goddess. That got me to thinking that my Escapees could probably benefit from calling on the power of a Goddess or two.
A Goddess is defined as a female deity. Also, as a woman with power that many adore.
I'd like to share with you some of the ancient Goddesses not just from Indian mythology but Nordic and perhaps some Celtic. You may want to call on one or two or  you may recognize some Goddess power in yourself…let's begin with a few of the Hindu Goddesses that my teacher often refers to in class;
Ancient Hindu Goddesses:
Kali -Also known as Dark Mother. She conquers fears and represents freedom gained by conquering your fears. Call on her when you need to rid yourself of fear and tap into love instead. Free yourself from your limitations.
Lakshmi – Goddess of abundance, spiritual and material wealth. Call on her when you're worried about lack, loss and trying to get by on less.
Aditi – First mother. Goddess of space and infinity. She protects us from demons and helps us over come obstacles. You have some Aditi in you if you are a natural nurturer, patient, nonjudgmental and know when to let go of those you nurture. If you are looking for assistance in your parenting role, call on Aditi.
Parvarti– Goddess of love. Also know as 'she of the mountain' since she came from the mountains. Often she carries a bow or trident. If you require devotion to your work, partner or creative endeavors, call on Parvarti. Her archetype is the nun which certainly explains the level of devotion Parvarti symbolizes.
Although there are no 'divorce' Goddesses, summoning the Warrior Goddesses in you will certainly help you stay strong through the process. Again, calling to your Warrior goddess would be perfect while holding in Warrior 1 pose, seen below.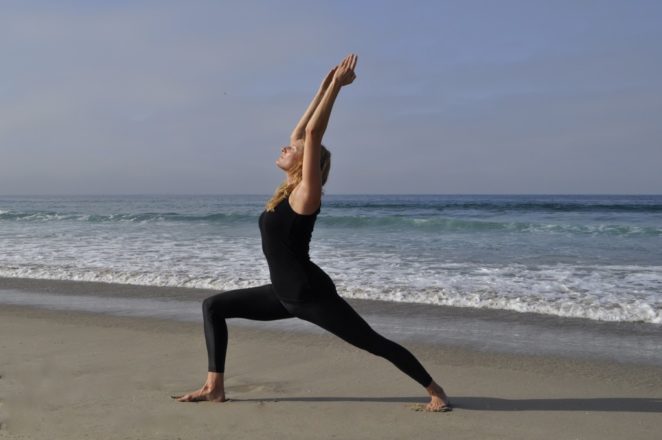 Channeling strength through the tips of the fingers, reaching for the sky, glancing up with an open heart, incredibly strong legs and balance make a beautiful pose to focus on your Warrior Goddess.
Warrior Goddesses:
Athena-Greek Goddess of war and wisdom, known for her strategy and intelligence rather than brutal strength. She uses no weapons. Call on her to endure long battles using common sense and perseverance.
Kali-I've already mentioned her but it's worth noting that she is a fierce warrior. She is described as having angry eyes, long hair, 4 arms to better destroy her attackers and carries a sword. "In her hands she carries a sword and a severed head showing not only her demon slaying capabilities but her capacity to cut away the ego. One hand is also held out as a blessing to liberate people from maya (illusion of the nature of reality.)"-GoddessGuide.com
More Goddesses:
Aphrodite – the Greek Goddess of Love. Call on her when you need to revisit your physical beauty, attraction and charm. She is also considered a water goddess and comes from the Ocean. Too much Aphrodite can be a risky power though, so always temper your inner aphrodite with good judgment.
Let's look at one of the moon goddesses. We've had an interesting moon calendar the last few months so it seems timely to examine our moon goddess and see what she can do. Besides, I've always been fascinated with the powers of the moon and all things lunar.
Epona-the Celtic horse goddess, protector of horses and horsemen. She is linked to the Greek Goddess, Lady Godiva. She is also considered the goddess of magic, fertility and feminine power. Legend has it that she comes to you at night in your dreams and you'll awaken to the receding sound of horse hooves. Not sleeping well at night? Call on Epona to bring you magical dreams and tap into your feminine power, giving you strength for a new day.
Wouldn't we all like to feel young even as we age? Divorce can sure take its toll but the liberation can also revive our youthful feeling. If you need to tap into your inner child channel Nordic Goddess of Youth, Idunn.
Idunn-Nordic Goddess of Youth is a beautiful maiden, married to the Bragi, God of Poetry. Her name means "she who renews". Known for her generosity, trust and naivety, she can bring you the magic of childhood dreams. If you want to get back in touch with the little girl in your soul, summon Idunn to help fulfill your dreams.
You can summon your needed Goddess through Goddess or Warrior poses, simple meditation, lighting a candle and finding silence, or reciting a mantra of your own.
What do you need? Summon your Goddess to over come obstacles, fear and find freedom. You will enjoy abundance and find love with the help of Lakshmi and Parvarti. Summon the goddess of the moon to protect you from bad dreams, summon your inner Warrior Goddess through Athena or Kali to help you through your conflicts and battles. Our Goddess of choice can empower us and remind us that she is within all of us when we need her. Send her a message and find that you are strengthened and emboldened by her presence in your heart and physical strength.
You are the Goddess.
Images of Goddesses on Pinterest
5 Gentle Yoga Poses To Do Everyday
365 Day Goddess: A Daily Guide To The Magic and Inspiration of The Goddess
images are used with permission.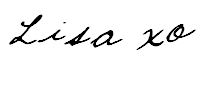 Know someone who would enjoy this post? Share it!
Related Posts: