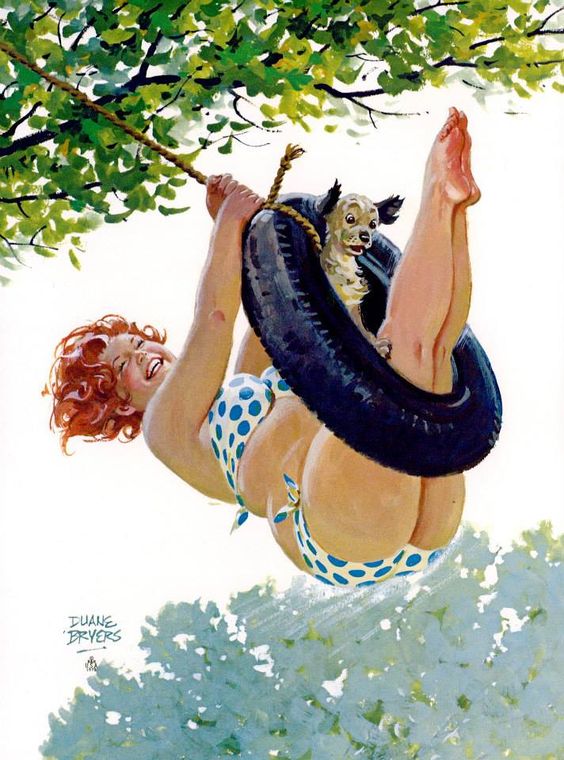 Say what? I know it's the middle of summer and if you're like me, you're still shy about frolicking in your bikini. Last weekend on a hot sunny July afternoon, my Beau and I were sitting at the beach before we went out to dinner. We weren't dressed to swim or frolic that afternoon but we sure enjoyed watching everyone else do so. I got the most pleasant surprise of the summer right there on the beach. It's not what you think…
Out on the dock were a group of young women silhouetted against the lowering sun behind them. They were giggling, squealing and taking turns taking a running leap off the edge, cannon ball style. The noises they were making were delightful because when we watch people having fun, it makes us smile. What was really inspiring about these young women though, is they were all 'large' (as I said their shape was obvious). You know what else? They were ALL in bikinis. One gal even wore the high cut 'barely there' bottoms.
They didn't care. They were having a blast. They were strutting their stuff. They were proud of their plus sizes.
They proceeded to convince the Lifeguard to open the slide. They were first in line. Hilda would have done the exact same thing. She wasn't worried about any cellulite, or whether she looked 'fat', her tummy or well, anything…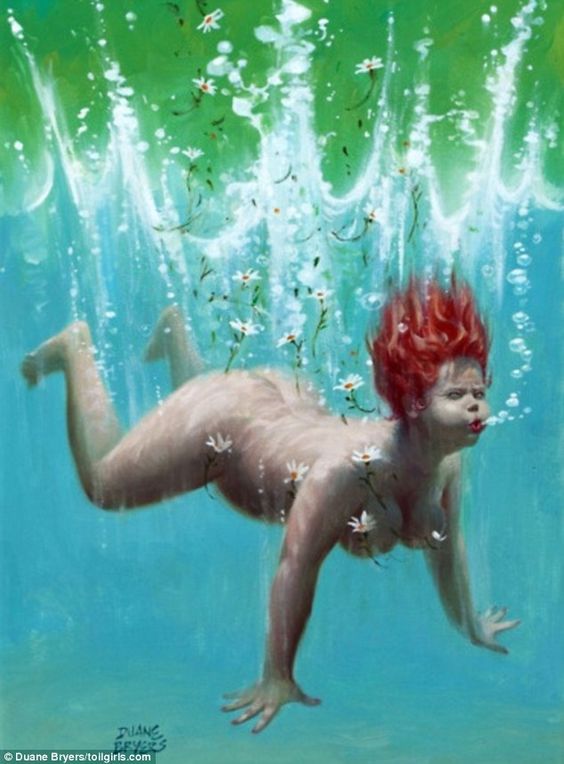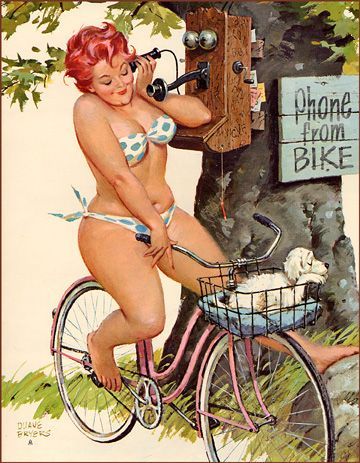 They (and Hilda) inspired me. They made me realize, I should feel as confident in my own bikini. If I don't, I will think of them, smile and frolic like I just don't care.
I recently read "Moms, Put On Your Swimsuit" and if you haven't read it—you should. Because after you do, you'll think twice about sitting on the beach in shorts and a tank top because you're not feeling so great about your body. There will always be something we don't like about our body. When we were 20 we had something we didn't like about our body and we were damn near perfect then…right?
That's my message for this week: Enjoy your summer to the fullest and that may mean wearing your bikini. Not just wearing it but strutting and frolicking in it! You're welcome.
Question: How do you feel when you put on your swim suit?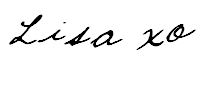 Know someone who would enjoy this post? Share it!
Related Posts: