"The most beautiful people I've known are those who have known trials, have known struggles, have known loss,   and have found their way out of the depths."
― Elisabeth Kübler-Ross
LOSS-we all experience it, especially during divorce.  The fact is we lose stuff everyday; a thought, our keys, our phone, a memory, our coins, a contest, a challenge, a call and the biggest one of all—TIME.
In tackling this subject I really wanted to express the idea that loss is something we all deal with whether they're losses that leave a crevice in our hearts or small ones, that niggle on the left side of our brain.
Loss is just an unfortunate part of life…Look on any bulletin board and you'll see that some things are irreplaceable…
But if some losses leave a void we can fill, than maybe it's a mixed blessing.  Also, the gains we make after loss can be that much sweeter.
Divorce is loss.   We're losing a spouse, a home, security, extended family, traditions, money….BUT it's not all doom and gloom.  If you have left it behind did you actually lose it?  Yes, but maybe you could consider it a subtraction rather than a loss.  Take me for example, what did I lose in my divorce?
-my dream home
-money
-security
-friends & acquaintances
-a subzero refrigerator
-double wall ovens
-a half acre of land
-my fear
So, yes there were some losses that would not be replaced…and I subtracted things I chose to leave behind.
  Cold Play explains loss …
What did I keep?
-my dignity
-my mind (I found it)
-my shirt on my back
-the love of and for my children
-memories
-my belief in love
-faith in myself
-TIME
What did I gain?
-a new career
-new friends
-an education
– work experience
-new goals
-new purpose
-new traditions
-my mind
-confidence
-time
-love
So,  divorce is definitely about loss but we lose things everyday.  Loss is part of life.   To fear it, is to fear life itself.
While the clock ticks we lose time.  While each day passes we risk losing people, places and things we treasure.   There are no guarantees.  There is no such thing as a 'loss-proof' life. We just have to take chances and hope to fill the spaces of our loss with something just as good or even better.
Divorce is a subtraction but we can make the addition of new people, hobbies, work and a whole new focus. "When tears are streaming down your face and you've lost something you can't replace…lights will guide you home…and ignite your bones"-Cold Play
What did you lose in your divorce? What did you gain?  
Leave a comment, I LOVE 'em!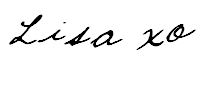 Know someone who would enjoy this post? Share it!
Related Posts: