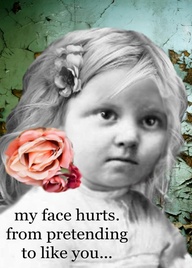 Oh my, it's graduation, wedding, and recital season around the corner. This means ex encounters (of the third kind) of many kinds. Perhaps you're on good terms with your ex, or maybe many years have passed so you have this down…if so skip down to the comments and tell us how you do it. On the other hand,  if you're not,  you'll need to be ready for this possible barrage of social ex encounters. 
I've come up with five quick tips to prepare for and handle these common social encounters. Of course they're based on my own hits and misses. For example, I recall my son's junior graduation. That's a ceremony where the teens are graduating from junior high school to senior high school. My daughter had gone through hers two years prior. I didn't have to worry then because my ex was out of town. I didn't have to give it a second thought.
Back to my son's graduation though, at this point in the divorce, things were getting rather complicated and that's putting it nicely. I was dreading walking over to the school, sitting alone among all the gossipy parents. I basically wanted to disappear or remain anonymous. It wasn't a good time for me emotionally. I had to be there for my son though, there was no question about that.
Before going I closed my eyes and said to no one in particular, please don't have them sit beside, in front, or behind me…that's all I ask.
As it turned out, I didn't even see them in the over-crowded gymnasium. It was after, outside the school where everyone was 'mingling' (what horror). I stood off to the side again wanting to disappear when I spotted my ex and his girlfriend chatting away to whomever. I quickly looked away but not before making brief eye contact with her. Awkward. We both looked away as if the eye contact could sting like a bee.
"No worries, I'm just over here wishing I had my invisibility cloak." I wanted to say. "The feeling's mutual, I'm sure…"
I was holding a cup of too sweet punch and waiting for my 14 year old son to walk over to acknowledge my presence. Make it quick, boy…
So, yes there are bound to be awkward moments at the ex encounters. But you can do some simple things to mitigate these situations. After all, you want to feel good at these functions not stand in dread (as I did). These are events that you should be proud to attend. Here's how you can feel confident rather than wishing for your invisibility cloak at the next ex encounter.
5 tips to cope with ex encounters
1. Ask a friend or family member to go with you-this can be the confidence boost you need. Knowing someone 'has your back' can go a long way in easing your anxiety. Of course, you can re-pay your friend with a lunch or dinner after or else attend something with her when she needs a little support.
2. Look your best-get your hair done, pick out your favorite or buy a new dress to wear. Looking and feeling beautiful can lift the spirits and add to your confidence and positive attitude.
3. Know the seating arrangements ahead of time-are there booked seats or is it open seating? Knowing ahead of time that you'll be on opposite sides of the room or at least not right beside one another will reduce nerves. If you know you'll be sharing a table, then you can at least be prepared for some light conversation and not be caught off guard when you arrive.
4. Talk to your kids before the event-your kids should know that you're proud of them and that you're delighted to attend their celebration.  Find out from them details such as will there be a social after the ceremony? What are their plans for celebrating? Will they be going out with their friends, their other parent(s) or will you be doing something with them. Being clear on the follow up of the ceremony itself can avoid confusion and prepare you to understand your role. In short, understanding your kids expectation of you ahead of time will help you to better prepare.
5. Prepare some basic questions-if you get stuck with a one on one encounter with your ex or his new wife, have some innocuous questions at the ready to avoid a heated conversation. For example comment on the weather, the punch, the ceremony…keep it in the moment. Focus on the child or children you are celebrating and keep it positive. Now's not the time to ask where the child support check is or about the custody schedule. Even better, have your friend engage your ex in a light conversation while you nod and smile.
Graduations, recitals or weddings don't have to be dreaded encounters. Simply prepare for and feel your best so you can focus on the celebration at hand. It takes a little preparation.  A clear understanding of your child's expectations, the support of a good friend and even a new dress can take you through ex encounter season with grace.
What would you add to this tip list? Have you experienced or are you anticipating ex encounters?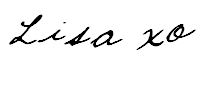 Know someone who would enjoy this post? Share it!
Related Posts: