This is not a political post. You'll notice it is also not tagged under 'dream guys'. Let's begin…
Does your ex have anything in common with Donald? It's a good question. With all the media attention being heaped on Donald, we can't help but analyze his personality (disorder). Maybe he's just self centered…who knows for sure. Whatever way you want to look at it, he has several of the signs of a narcissistic personality disorder therefore, he makes a great comparison to what many women claim: Their ex is a narcissist. Let's take a look at some examples. I'm going to ask you questions and you can answer yes or no…
1. Does your ex talk out of both sides of his mouth?
He tells you one thing and turns around and tells the children or whomever (fill in the blank here) a completely different story.
2. Does your ex love to tell stories but the stories are always about him?
They don't like to hear anyone else's stories. They even get envious if someone else is getting the spotlight.
3. Does your ex make grandiose claims, that upon fact checking, have no basis?
This is referred to as 'magical thinking' where the narc takes a story or some history and embellishes it to the point of falsification. The aim is to aggrandize the story and put him in a positive light. Trump's University helped so many gain an education—truth is, his university scheme took money from innocent people without providing a legitimate service.
4. Does he say he is going to do something but rarely (if ever) follows through?
Promises, promises. Narcs are famous for making promises to get something in return. In Donald's case he will promise the moon for your vote and we know how that turns out. It's still in the sky…
5. Does he talk down to you because naturally, he's smarter than you?
His ideas, quotes and sayings are going to go down in history and by the way? Everyone else is 'stupid' except he loves uneducated people.
"My IQ is one of the highest — and you all know it! Please don't feel so stupid or insecure; it's not your fault."-
DT
6. Does he blame you for the divorce  everything?
Narcissists are not capable of apologizing for anything. Donald has not apologized for anything.They will find any excuse to blame someone else for whatever has gone wrong.
7. Is he more concerned about his reputation than his own children?
Above all else, his reputation will come first before the needs of his children. If someone in his family were to jeopardize his reputation, there would be a price to pay.
8. Does he view his children as not only a reflection of himself but an extension as well?
It's interesting to me how Donald has used his family members to further his campaign. I don't believe there has been a President who has done this to his level. Some people say this is an example of what a great father he is. I say, it is textbook Narcissism. Every child must have a use to him, otherwise he will easily discard them.
9. Does he feel the need to control the outcome of everything?
Narcissists take 'control freak' to a whole new level. This is one area where Donald surprises me. He strays from the text book here in that, he has no control over the votes. I guess the attention is worth the risk.
10. Do you have to resort to a 'narc decoder' to understand the meaning behind his words?
When he says 'I can't talk to you anymore' what he really means is 'you're not listening to my lies anymore so I'm done with you'. Else, when he says 'You've changed.' what he really means is 'I'm frustrated with you because I can't manipulate you anymore.' His jokes are often scathing sarcasm.
11. Last, does he want to build a wall? That wall is likely between you and your children or you and your family…or any variation thereof.
If you answered yes to 2 of these then you've been Trumped.
If you answered yest to 3-5 of these questions you've been Trumpetized.
If you answered yes to 5 or more of these questions you've been Trumplighted.
So, what are you going to do about it? First, you're going to stop being too nice then you're going to set strong boundaries (not the same as a wall),  and you're going to use these tips for dealing with a narcissist.
Mostly, you have to build your self confidence because without that, you will fall prey repeatedly to the Donald effect.
I was going to add more of his actual quotes but decided against it. I don't need to print his ugly words to prove a point. If you would like to review some of his infamous quotes, read the Marie Claire article Donald Trump: The Man Behind The Mouth
Have you ever been Trupetized or Trumplighted by your ex (or anyone else)?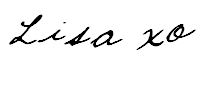 Know someone who would enjoy this post? Share it!
Related Posts: