Letting go of our stuff is one of the steps to moving forward but how and when can we do this? That's the tricky part and there isn't one perfect answer. Each of us hold different attachments to our things, stuff. We all have various degrees of emotional attachment.  At the outset of divorce we can be a little too hasty in discarding our old life. Until some time passes, we don't know what these items will mean to us. What memory will they evoke or what part of ourselves will they represent. if any? If you're not sure right now, then keep them and let some time pass before revisiting their worth.
I read somewhere and I can't recall for the life of me where it was, that "…divorce is like a Polaroid picture. What truly happened will develop over time and then you will see." This resonated with me for so many reasons. At ten years out, I can say I see a bigger picture than when I was going through it.
As time goes on we change our perspective, some things become clearer and other things or events blurred or softened. We can separate our divorce from our past because it doesn't define our past anymore. We see our past as a tableau of memories rather than just our divorce. We can learn to appreciate that part of ourselves too. But when we're in the thick of the divorce process, we view our past as something we are divorcing. It is not. We are still the same person and those memories will remain. What does this mean? It means that we may want to hold on to a few things from our married chapter so that at a later date we can revisit that part of ourselves.
The mystery is; what to keep, when everything must go? When we have to move, downsize, even remarry—everything must go or does it?
I picture Will Ferrell when I hear or see signs that say 'everything must go'. In the film of the same name, Will played the rejected husband Nick, who also lost his job and was forced to sell everything. It was actually one of his more touching characters. There he sat in his easy chair on the lawn, in the middle of the sale, refusing to let it go. We've all been there with some thing. We know it's impossible to keep it but we're stubborn.
So, let's say we're ready to let some stuff go…let's say we've kept a pile of sentimental things to stash away and revisit when the Polaroid picture is completely developed…at some later, unknown date. How and where do we begin? Well, I've made it easy for you and made a list of methods to deal with the eponymous Nick 'everything must go' phase of your life:
Everything Must Go Methods of Disposal
The infamous garage sale technique-proceed with caution, that's all I'm going to say.
The donation technique-the best one of all, in my opinion but beware that although you've let go of your 'stuff' you may not be able to let go of the image of a stranger using or admiring your 'stuff'—kinda weird.
The throw it to the curb technique-just make sure you follow your city/county regulations. No one likes the neighbor who puts stuff on the curb knowing it will not be picked up by the garbage truck. No large wedding photos here…
The give it to a friend technique-second favorite method for me. I love that you can give something precious to a friend who will appreciate it. One word of caution though; just because a friend complimented you one time on that decorative item, doesn't mean she really liked it…
The 'there's no way in hell I'm parting with this' technique-Create a box labelled just that: "No way in Hell" and keep that shit.
Finally, the 'why have I kept this all these years? technique-don't ask this question ever again. Use above method of choice to refrain from taking this thing with you anywhere, ever again, amen.
There comes a time in everyone's life where we have to take stock of not only our relationships but our stuff. When or what that is, remains a personal journey, even a mystery. It's a fact though, that divorce will hasten this need to purge. My only word of advice is wait for the Polaroid image to complete it's development before disposing of sentimental stuff. You never know when you'll want to revisit who you used to be…in order to see how far you've come.
Did you purge immediately after divorce or any other life changing event? Or are you one who keeps things, just in case?
Enjoyed this? You'll love the book The Great Escape; A Girl's Guide to Leaving a Marriage on Amazon.ca and Amazon.com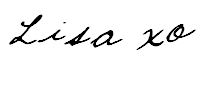 Know someone who would enjoy this post? Share it!
Related Posts: