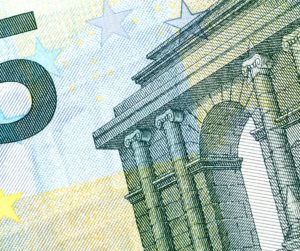 Ideally, we would hire the best lawyer in town to handle our divorce proceedings. That's not reality, however. The fact of the matter is very few of us can afford a top lawyer, and even many more can barely afford a bottom of the heap lawyer (not that we would recognize that until we're half way through).
The sad truth about our divorce law is, it isn't keeping up with the digital age and does nothing to rectify an economic divide when it comes to legal services.
"I have been a divorce lawyer for 20 years and the last time Canada's Divorce Act was changed was in 1986, pre-dating the internet. In other words, Family Law in Canada operates as if the internet didn't happen."-Andrew Feldstein
That may be slowly changing though I'll expand on that in a moment.
The question becomes should we spend our children's education fund or our very last penny in our savings account on a lawyer? What choice do we have and how can we mitigate our financial losses during divorce.
Mitigating Financial Loss
The short answer is no and yes, we have choices and options to mitigate our financial losses. In fact, things are changing gradually in the legal system since I last wrote tips for self representing, whereby many 'lay persons' are taking control of  their own divorce proceedings. The question is, how are they doing it? There's legal aid but very few are eligible for that causing a huge gap between legal financial aid and personal affordability of a lawyer. What has been filling that gap are law firms that offer 'unbundled services' or limited scope retainers for their clients.
"The term "limited scope retainer" means the provision of legal services by a lawyer for part, but not all, of a client's legal matter by agreement between the lawyer and the client. Another expression is often used is "unbundled services".-Self Rep Navigators
This fairly new concept allows a client to utilize a lawyer for consulting on difficult court proceedings, preparing documents and proofing legal arguments that you may want to present. This is a great service in that, as a client, you are able to handle many of the basic filings and court room self represent for the simpler aspects of your case while still consulting and ensuring your work is done to legal requirements. It's the best of both worlds. It allows for more people like us, to self represent to our ability and therefore save tens of thousands of dollars personally. The additional goal is to avoid costly errors in the courts that are often caused by self represented litigants (SRLs) that are navigating the system alone.
So, if you choose to utilize a limited scope retainer, here's a quick and dirty list of Do's and Don'ts for Self Representing in your divorce;
Do's
know your subject thoroughly-Is it child support you're going to court to get an order for? Know as much as you can about you local/Provincial/State child support laws before writing your first draft. If it's alimony or spousal support you're after, understand the intricacies of these awards. They are not as cut and dried as child support for example.
Collect and include your evidence-this sounds obvious but many people go to court to ask for child custody and make complaints against the other parent without proper evidence. Without proper documentation, your word cannot be taken as fact.
Go to court and observe (multiple times) how lawyers and other laypersons address and speak in the court- take notes. What do judges dislike when someone is addressing them? I can tell you they don't like when you don't speak up. They don't like it when you're not clear on what you're asking for. They don't like it when they ask you a question and you cannot formulate an answer. But if you have done your homework, this won't happen.
Be prepared to respond to the opposing lawyer-this means you really have to pay attention to what they're arguing and make a mental note of how you would like to reply or disagree with their arguments about why you don't deserve disclosure, child support, alimony (or whatever it is you're there to get). Typically, you will receive in writing, the opposing lawyer's 'petition response' before your court appearance, which will give you an idea of how they are going to argue against you and therefore allow you to anticipate your reply.
Know when you're over your head-Get legal advice prior to attending court to ensure you understand the legal intricacies of your arguments. I can't emphasize enough that going to court can be simple or it can be complex depending on the topic or purpose of your case.
Set a trial date. Even if you believe your case may not require a trial, it is important to have a date looming to bring a conclusion to your divorce. It will hasten the negotiations and settlement on both sides.
Be aware of your ex's lawyer's strategy. In my experience very few lawyers will utilize a sneaky 'delay' strategy. But if your ex's lawyer is doing this his end game may be to keep his client (your ex) out of the court to avoid binding them to a court order. One of the games the lawyer will play is to ignore your communications until weeks have passed. Later, they may use the passage of time against you in court…like I said, very few lawyers actually use this type of dirty strategy, but as a self represented litigant, you must be aware if it's happening. To mitigate this vulnerability, you must communicate almost daily to garner responses and secure dates.
Don'ts
File court documents haphazardly-documents have to be filed to the letter of the law. There is no room for error when it comes to filing and this is where your limited scope lawyer can help you. Have them review your documents to ensure all is complete. Your affidavit will be sworn and signed at the time of filing. This will cost a nominal filing fee.
Attend court unprepared-this is obvious but what can happen is you have a date and you are not prepared simply because you didn't have time. You feel pressure to get it done. Ask for a continuance instead of attending unprepared.
Fail to communicate with the opposing lawyer and your limited scope lawyer-try to respond to every email and question the lawyers have for you. If you are not sure how to respond to the opposing lawyer's query consult your lawyer first.
Disparage your ex unnecessarily-the judge gets it. You're frustrated. By the time you get to court, you've had to work hard at negotiations that have likely failed. Your divorce is a process that naturally incites anger. Fair enough. That's still no excuse to go off the rails of legal arguments and personally attack your ex in court.
Make false statements in court or in your sworn court documents-if you're not sure, then don't state it as a fact.
In sum, anyone willing to self educate and put effort in, will have a fair chance at success as a self represented litigant (SRL). Since limited scope retainers are becoming more commonplace, learning how they can benefit you as a SRL, is a good place to start. Understanding your risks and responsibilities while self representing will also reinforce your ability to attain legal orders and resolve divorce disputes.
Most of us do not want to self represent. However very few of us are in a financial position to fully retain a lawyer who will be charging us $100 every time they touch our file. Enter, unbundled legal services.
The trick is, knowing when we require legal advice, seeking it, understanding the value of our lawyer while maintaining some autonomy in the legal system. This is a balancing act we can all learn and get results from. Remember to review the quick and dirty do's and don'ts before entering court. Plus, check out my handy sample affidavit for assistance in writing your own either for child support or for spousal/alimony support.
Further reading:
Canadian Divorce Law basics from the Department of Justice
U.S. family law basics from the Department of State
Self Represented Litigants from a lawyer's perspective 
Why Canadian Divorce Laws are not keeping with the changing times 
Don't miss my previous post explaining why divorce legal proceedings are a river raft ride plus more tips for self representing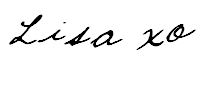 Know someone who would enjoy this post? Share it!
Related Posts: